About
Offering a prime location just thirty minutes from Cleveland, The Vue in Beachwood, OH offers upscale one-, two-, and three-bedroom apartments with resort-style amenities, beautiful downtown views, and an inviting atmosphere.
The Vue is an ideal combination of suburban oasis and big city convenience and boasts an optimal locale in the highly accredited Beachwood School District. Delivering both luxury and expediency, these contemporary apartment homes are situated near public transportation, I-271, and I-480; and are surrounded by the areas best shopping and dining. Beachwood Mall, Legacy Village, Eaton Shopping Center in Woodmere, and University Square Shopping are just moments away; and proximity to major employers such as Key Bank, PNC, Parker Hannifin, Nestle, Metro Health, and Greater Cleveland Educators makes The Vue an exceptional alternative to nearby Cleveland apartments.
Residents can choose between three carefully designed floorplan styles that invite them to experience an elevated style of living. Whether Signature, Premium, or Penthouse, these spaciously-appointed apartment homes include elegant features such as an in-home washer and dryer; vinyl wood flooring in the living spaces and plush carpeting in the bedrooms; pendant lighting and vaulted ceilings on the fourth floor; chef-inspired kitchens with chic cabinetry, backsplashes, granite countertops with black or stainless-steel appliances; and spa-like bathrooms with ceramic flooring, soaking tubs, and plenty of vanity space.
Stop in TODAY for our limited time Leasing Special. Tour and apply within 24 hours and you can get 1 MONTH FREE RENT on a 13, 14, or 15 month lease.
Show Unit Location
Select a floor plan or bedroom count to view those units on the overhead view on the site map. If you need assistance finding a unit in a specific location please call us at 216-514-0500 TTY: 711.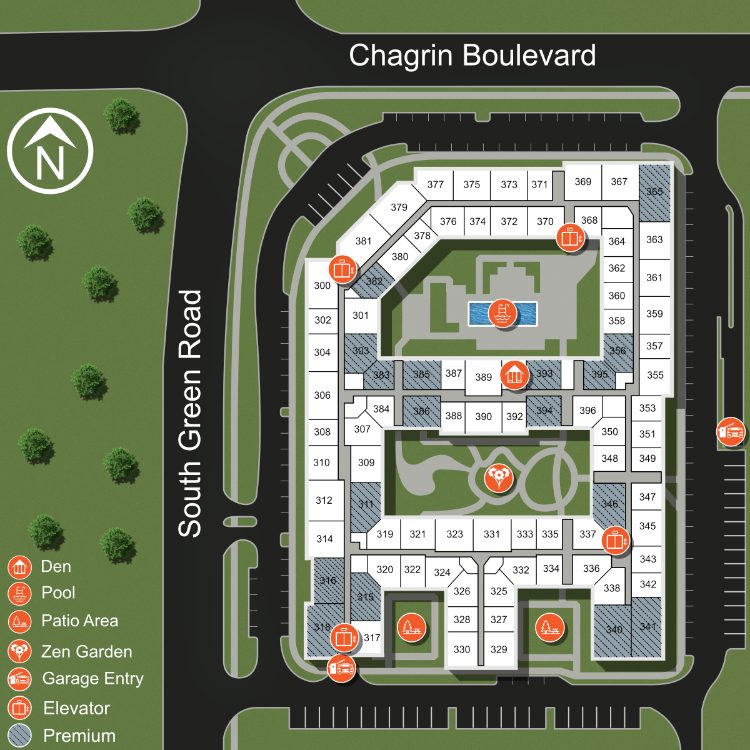 Unit: 387
1 Bed, 1 Bath
Availability:

Now

Rent:$1595-$4067
Square Feet:727
Floor Plan:

A01c
Unit: 458
1 Bed, 1 Bath
Availability:

Now

Rent:$1604-$4080
Square Feet:727
Floor Plan:

A01c
Unit: 322
1 Bed, 1 Bath
Availability:

Now

Rent:$1649-$4017
Square Feet:727
Floor Plan:

A01c
Unit: 457
1 Bed, 1 Bath
Availability:

2023-03-29

Rent:$1690-$4026
Square Feet:727
Floor Plan:

A01c
Unit: 125
1 Bed, 1 Bath
Availability:

Now

Rent:$1570-$3958
Square Feet:845
Floor Plan:

A03a
Unit: 138
1 Bed, 1 Bath
Availability:

Now

Rent:$1594-$3963
Square Feet:845
Floor Plan:

A03a
Unit: 407
1 Bed, 1 Bath
Availability:

Now

Rent:$1683-$4090
Square Feet:845
Floor Plan:

A03a
Unit: 425
1 Bed, 1 Bath
Availability:

2023-05-22

Rent:$1715-$4314
Square Feet:845
Floor Plan:

A03a
Unit: 219
1 Bed, 1 Bath
Availability:

2023-05-23

Rent:$1705-$4273
Square Feet:845
Floor Plan:

A03a
Unit: 326
1 Bed, 1 Bath
Availability:

2023-06-03

Rent:$1705-$4273
Square Feet:845
Floor Plan:

A03a
Unit: 236
1 Bed, 1 Bath
Availability:

2023-05-21

Rent:$1710-$4307
Square Feet:895
Floor Plan:

A03
Unit: 183
1 Bed, 1.5 Bath
Availability:

Now

Rent:$1963-$4896
Square Feet:908
Floor Plan:

A04
Unit: 282
1 Bed, 1.5 Bath
Availability:

Now

Rent:$1981-$5012
Square Feet:908
Floor Plan:

A04
Unit: 195
1 Bed, 1.5 Bath
Availability:

Now

Rent:$2030-$4995
Square Feet:908
Floor Plan:

A04
Unit: 383
1 Bed, 1.5 Bath
Availability:

Now

Rent:$2118-$5072
Square Feet:908
Floor Plan:

A04
Unit: 203
1 Bed, 1.5 Bath
Availability:

Now

Rent:$1964-$4792
Square Feet:1036
Floor Plan:

A05
Unit: 403
1 Bed, 1.5 Bath
Availability:

2023-05-03

Rent:$2062-$4880
Square Feet:1036
Floor Plan:

A05
Unit: 173
2 Bed, 2 Bath
Availability:

2023-05-21

Rent:$1870-$5154
Square Feet:1164
Floor Plan:

B03
Unit: 480
2 Bed, 2 Bath
Availability:

2023-03-27

Rent:$1907-$4648
Square Feet:1173
Floor Plan:

B14
Unit: 269
2 Bed, 2 Bath
Availability:

Now

Rent:$2365-$5648
Square Feet:1397
Floor Plan:

B04c
Unit: 367
2 Bed, 2 Bath
Availability:

Now

Rent:$2210-$5655
Square Feet:1397
Floor Plan:

B04
Unit: 467
2 Bed, 2 Bath
Availability:

Now

Rent:$2482-$6020
Square Feet:1397
Floor Plan:

B04
Unit: 130
2 Bed, 2 Bath
Availability:

Now

Rent:$1938-$4715
Square Feet:1085
Floor Plan:

B01a
Unit: 311
2 Bed, 2.5 Bath
Availability:

Now

Rent:$2348-$5708
Square Feet:1373
Floor Plan:

B07c
Unit: 415
2 Bed, 2.5 Bath
Availability:

Now

Rent:$2398-$5718
Square Feet:1373
Floor Plan:

B07c
Unit: 212
2 Bed, 2 Bath
Availability:

2023-03-27

Rent:$2001-$4851
Square Feet:1397
Floor Plan:

B04m
Unit: 316
2 Bed, 2.5 Bath
Availability:

Now

Rent:$2445-$5833
Square Feet:1400
Floor Plan:

B05c
Unit: 416
2 Bed, 2.5 Bath
Availability:

2023-05-05

Rent:$2530-$5703
Square Feet:1400
Floor Plan:

B05c
Unit: 216
2 Bed, 2.5 Bath
Availability:

2023-05-11

Rent:$2435-$5604
Square Feet:1400
Floor Plan:

B05c
Unit: 479
2 Bed, 2 Bath
Availability:

2023-05-29

Rent:$3078-$8112
Square Feet:1576
Floor Plan:

B11c
Unit: 340
2 Bed, 2.5 Bath
Availability:

2023-04-30

Rent:$2881-$6457
Square Feet:1934
Floor Plan:

B12
Unit: 118
2 Bed, 2.5 Bath
Availability:

2023-05-01

Rent:$2841-$6358
Square Feet:1934
Floor Plan:

B12
Unit: 218
2 Bed, 2.5 Bath
Availability:

2023-05-01

Rent:$2844-$6363
Square Feet:1934
Floor Plan:

B12c
Unit: 318
2 Bed, 2.5 Bath
Availability:

2023-05-01

Rent:$2854-$6397
Square Feet:1934
Floor Plan:

B12c
Unit: 365
3 Bed, 2.5 Bath
Availability:

Now

Rent:$3450-$9985
Square Feet:1921
Floor Plan:

C01cc
Unit: 115
2 Bed, 2.5 Bath
Availability:

Now

Rent:$2276-$5622
Square Feet:1373
Floor Plan:

B07
Unit: 146
2 Bed, 2.5 Bath
Availability:

2023-06-07

Rent:$2368-$6468
Square Feet:1373
Floor Plan:

B07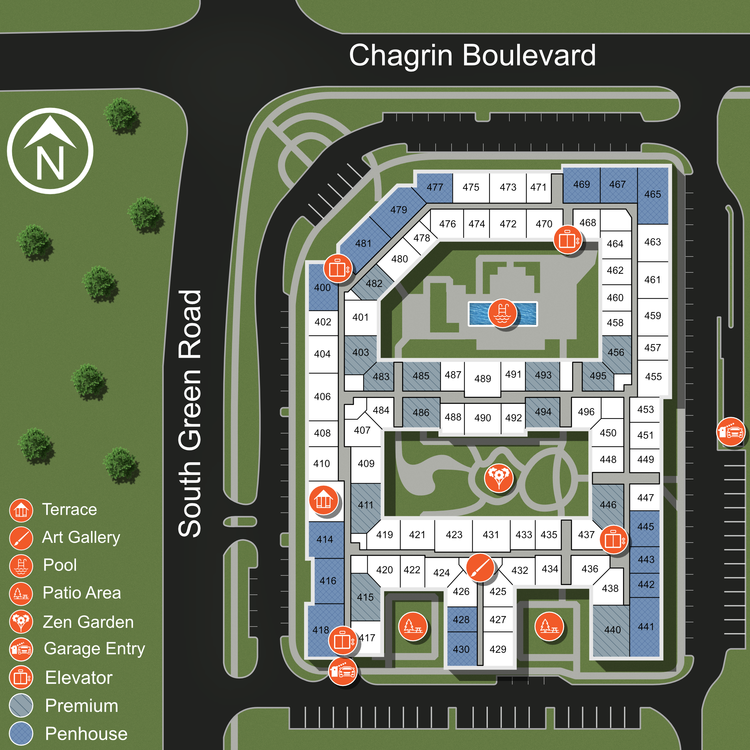 Unit: 387
1 Bed, 1 Bath
Availability:

Now

Rent:$1595-$4067
Square Feet:727
Floor Plan:

A01c
Unit: 458
1 Bed, 1 Bath
Availability:

Now

Rent:$1604-$4080
Square Feet:727
Floor Plan:

A01c
Unit: 322
1 Bed, 1 Bath
Availability:

Now

Rent:$1649-$4017
Square Feet:727
Floor Plan:

A01c
Unit: 457
1 Bed, 1 Bath
Availability:

2023-03-29

Rent:$1690-$4026
Square Feet:727
Floor Plan:

A01c
Unit: 125
1 Bed, 1 Bath
Availability:

Now

Rent:$1570-$3958
Square Feet:845
Floor Plan:

A03a
Unit: 138
1 Bed, 1 Bath
Availability:

Now

Rent:$1594-$3963
Square Feet:845
Floor Plan:

A03a
Unit: 407
1 Bed, 1 Bath
Availability:

Now

Rent:$1683-$4090
Square Feet:845
Floor Plan:

A03a
Unit: 425
1 Bed, 1 Bath
Availability:

2023-05-22

Rent:$1715-$4314
Square Feet:845
Floor Plan:

A03a
Unit: 219
1 Bed, 1 Bath
Availability:

2023-05-23

Rent:$1705-$4273
Square Feet:845
Floor Plan:

A03a
Unit: 326
1 Bed, 1 Bath
Availability:

2023-06-03

Rent:$1705-$4273
Square Feet:845
Floor Plan:

A03a
Unit: 236
1 Bed, 1 Bath
Availability:

2023-05-21

Rent:$1710-$4307
Square Feet:895
Floor Plan:

A03
Unit: 183
1 Bed, 1.5 Bath
Availability:

Now

Rent:$1963-$4896
Square Feet:908
Floor Plan:

A04
Unit: 282
1 Bed, 1.5 Bath
Availability:

Now

Rent:$1981-$5012
Square Feet:908
Floor Plan:

A04
Unit: 195
1 Bed, 1.5 Bath
Availability:

Now

Rent:$2030-$4995
Square Feet:908
Floor Plan:

A04
Unit: 383
1 Bed, 1.5 Bath
Availability:

Now

Rent:$2118-$5072
Square Feet:908
Floor Plan:

A04
Unit: 203
1 Bed, 1.5 Bath
Availability:

Now

Rent:$1964-$4792
Square Feet:1036
Floor Plan:

A05
Unit: 403
1 Bed, 1.5 Bath
Availability:

2023-05-03

Rent:$2062-$4880
Square Feet:1036
Floor Plan:

A05
Unit: 173
2 Bed, 2 Bath
Availability:

2023-05-21

Rent:$1870-$5154
Square Feet:1164
Floor Plan:

B03
Unit: 480
2 Bed, 2 Bath
Availability:

2023-03-27

Rent:$1907-$4648
Square Feet:1173
Floor Plan:

B14
Unit: 269
2 Bed, 2 Bath
Availability:

Now

Rent:$2365-$5648
Square Feet:1397
Floor Plan:

B04c
Unit: 367
2 Bed, 2 Bath
Availability:

Now

Rent:$2210-$5655
Square Feet:1397
Floor Plan:

B04
Unit: 467
2 Bed, 2 Bath
Availability:

Now

Rent:$2482-$6020
Square Feet:1397
Floor Plan:

B04
Unit: 130
2 Bed, 2 Bath
Availability:

Now

Rent:$1938-$4715
Square Feet:1085
Floor Plan:

B01a
Unit: 311
2 Bed, 2.5 Bath
Availability:

Now

Rent:$2348-$5708
Square Feet:1373
Floor Plan:

B07c
Unit: 415
2 Bed, 2.5 Bath
Availability:

Now

Rent:$2398-$5718
Square Feet:1373
Floor Plan:

B07c
Unit: 212
2 Bed, 2 Bath
Availability:

2023-03-27

Rent:$2001-$4851
Square Feet:1397
Floor Plan:

B04m
Unit: 316
2 Bed, 2.5 Bath
Availability:

Now

Rent:$2445-$5833
Square Feet:1400
Floor Plan:

B05c
Unit: 416
2 Bed, 2.5 Bath
Availability:

2023-05-05

Rent:$2530-$5703
Square Feet:1400
Floor Plan:

B05c
Unit: 216
2 Bed, 2.5 Bath
Availability:

2023-05-11

Rent:$2435-$5604
Square Feet:1400
Floor Plan:

B05c
Unit: 479
2 Bed, 2 Bath
Availability:

2023-05-29

Rent:$3078-$8112
Square Feet:1576
Floor Plan:

B11c
Unit: 340
2 Bed, 2.5 Bath
Availability:

2023-04-30

Rent:$2881-$6457
Square Feet:1934
Floor Plan:

B12
Unit: 118
2 Bed, 2.5 Bath
Availability:

2023-05-01

Rent:$2841-$6358
Square Feet:1934
Floor Plan:

B12
Unit: 218
2 Bed, 2.5 Bath
Availability:

2023-05-01

Rent:$2844-$6363
Square Feet:1934
Floor Plan:

B12c
Unit: 318
2 Bed, 2.5 Bath
Availability:

2023-05-01

Rent:$2854-$6397
Square Feet:1934
Floor Plan:

B12c
Unit: 365
3 Bed, 2.5 Bath
Availability:

Now

Rent:$3450-$9985
Square Feet:1921
Floor Plan:

C01cc
Unit: 115
2 Bed, 2.5 Bath
Availability:

Now

Rent:$2276-$5622
Square Feet:1373
Floor Plan:

B07
Unit: 146
2 Bed, 2.5 Bath
Availability:

2023-06-07

Rent:$2368-$6468
Square Feet:1373
Floor Plan:

B07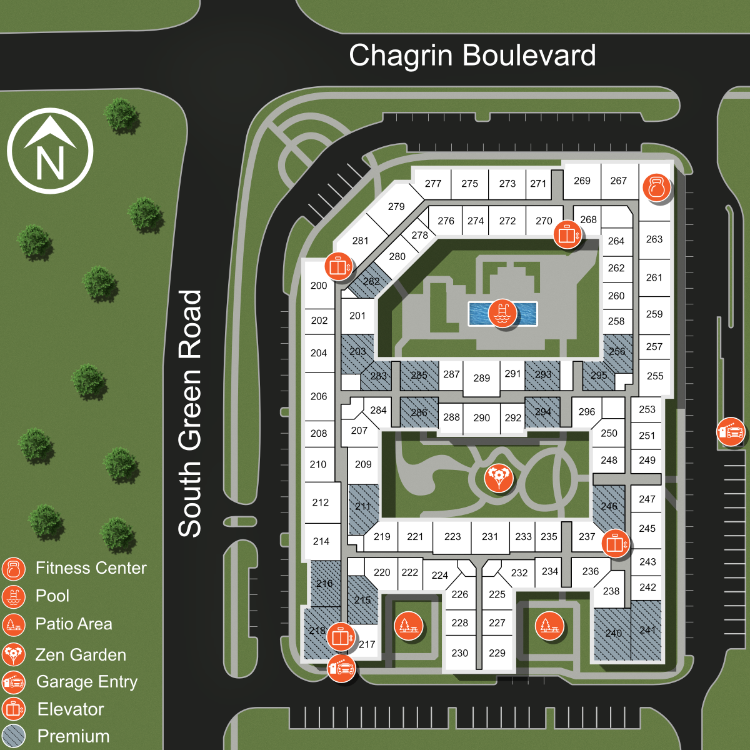 Unit: 387
1 Bed, 1 Bath
Availability:

Now

Rent:$1595-$4067
Square Feet:727
Floor Plan:

A01c
Unit: 458
1 Bed, 1 Bath
Availability:

Now

Rent:$1604-$4080
Square Feet:727
Floor Plan:

A01c
Unit: 322
1 Bed, 1 Bath
Availability:

Now

Rent:$1649-$4017
Square Feet:727
Floor Plan:

A01c
Unit: 457
1 Bed, 1 Bath
Availability:

2023-03-29

Rent:$1690-$4026
Square Feet:727
Floor Plan:

A01c
Unit: 125
1 Bed, 1 Bath
Availability:

Now

Rent:$1570-$3958
Square Feet:845
Floor Plan:

A03a
Unit: 138
1 Bed, 1 Bath
Availability:

Now

Rent:$1594-$3963
Square Feet:845
Floor Plan:

A03a
Unit: 407
1 Bed, 1 Bath
Availability:

Now

Rent:$1683-$4090
Square Feet:845
Floor Plan:

A03a
Unit: 425
1 Bed, 1 Bath
Availability:

2023-05-22

Rent:$1715-$4314
Square Feet:845
Floor Plan:

A03a
Unit: 219
1 Bed, 1 Bath
Availability:

2023-05-23

Rent:$1705-$4273
Square Feet:845
Floor Plan:

A03a
Unit: 326
1 Bed, 1 Bath
Availability:

2023-06-03

Rent:$1705-$4273
Square Feet:845
Floor Plan:

A03a
Unit: 236
1 Bed, 1 Bath
Availability:

2023-05-21

Rent:$1710-$4307
Square Feet:895
Floor Plan:

A03
Unit: 183
1 Bed, 1.5 Bath
Availability:

Now

Rent:$1963-$4896
Square Feet:908
Floor Plan:

A04
Unit: 282
1 Bed, 1.5 Bath
Availability:

Now

Rent:$1981-$5012
Square Feet:908
Floor Plan:

A04
Unit: 195
1 Bed, 1.5 Bath
Availability:

Now

Rent:$2030-$4995
Square Feet:908
Floor Plan:

A04
Unit: 383
1 Bed, 1.5 Bath
Availability:

Now

Rent:$2118-$5072
Square Feet:908
Floor Plan:

A04
Unit: 203
1 Bed, 1.5 Bath
Availability:

Now

Rent:$1964-$4792
Square Feet:1036
Floor Plan:

A05
Unit: 403
1 Bed, 1.5 Bath
Availability:

2023-05-03

Rent:$2062-$4880
Square Feet:1036
Floor Plan:

A05
Unit: 173
2 Bed, 2 Bath
Availability:

2023-05-21

Rent:$1870-$5154
Square Feet:1164
Floor Plan:

B03
Unit: 480
2 Bed, 2 Bath
Availability:

2023-03-27

Rent:$1907-$4648
Square Feet:1173
Floor Plan:

B14
Unit: 269
2 Bed, 2 Bath
Availability:

Now

Rent:$2365-$5648
Square Feet:1397
Floor Plan:

B04c
Unit: 367
2 Bed, 2 Bath
Availability:

Now

Rent:$2210-$5655
Square Feet:1397
Floor Plan:

B04
Unit: 467
2 Bed, 2 Bath
Availability:

Now

Rent:$2482-$6020
Square Feet:1397
Floor Plan:

B04
Unit: 130
2 Bed, 2 Bath
Availability:

Now

Rent:$1938-$4715
Square Feet:1085
Floor Plan:

B01a
Unit: 311
2 Bed, 2.5 Bath
Availability:

Now

Rent:$2348-$5708
Square Feet:1373
Floor Plan:

B07c
Unit: 415
2 Bed, 2.5 Bath
Availability:

Now

Rent:$2398-$5718
Square Feet:1373
Floor Plan:

B07c
Unit: 212
2 Bed, 2 Bath
Availability:

2023-03-27

Rent:$2001-$4851
Square Feet:1397
Floor Plan:

B04m
Unit: 316
2 Bed, 2.5 Bath
Availability:

Now

Rent:$2445-$5833
Square Feet:1400
Floor Plan:

B05c
Unit: 416
2 Bed, 2.5 Bath
Availability:

2023-05-05

Rent:$2530-$5703
Square Feet:1400
Floor Plan:

B05c
Unit: 216
2 Bed, 2.5 Bath
Availability:

2023-05-11

Rent:$2435-$5604
Square Feet:1400
Floor Plan:

B05c
Unit: 479
2 Bed, 2 Bath
Availability:

2023-05-29

Rent:$3078-$8112
Square Feet:1576
Floor Plan:

B11c
Unit: 340
2 Bed, 2.5 Bath
Availability:

2023-04-30

Rent:$2881-$6457
Square Feet:1934
Floor Plan:

B12
Unit: 118
2 Bed, 2.5 Bath
Availability:

2023-05-01

Rent:$2841-$6358
Square Feet:1934
Floor Plan:

B12
Unit: 218
2 Bed, 2.5 Bath
Availability:

2023-05-01

Rent:$2844-$6363
Square Feet:1934
Floor Plan:

B12c
Unit: 318
2 Bed, 2.5 Bath
Availability:

2023-05-01

Rent:$2854-$6397
Square Feet:1934
Floor Plan:

B12c
Unit: 365
3 Bed, 2.5 Bath
Availability:

Now

Rent:$3450-$9985
Square Feet:1921
Floor Plan:

C01cc
Unit: 115
2 Bed, 2.5 Bath
Availability:

Now

Rent:$2276-$5622
Square Feet:1373
Floor Plan:

B07
Unit: 146
2 Bed, 2.5 Bath
Availability:

2023-06-07

Rent:$2368-$6468
Square Feet:1373
Floor Plan:

B07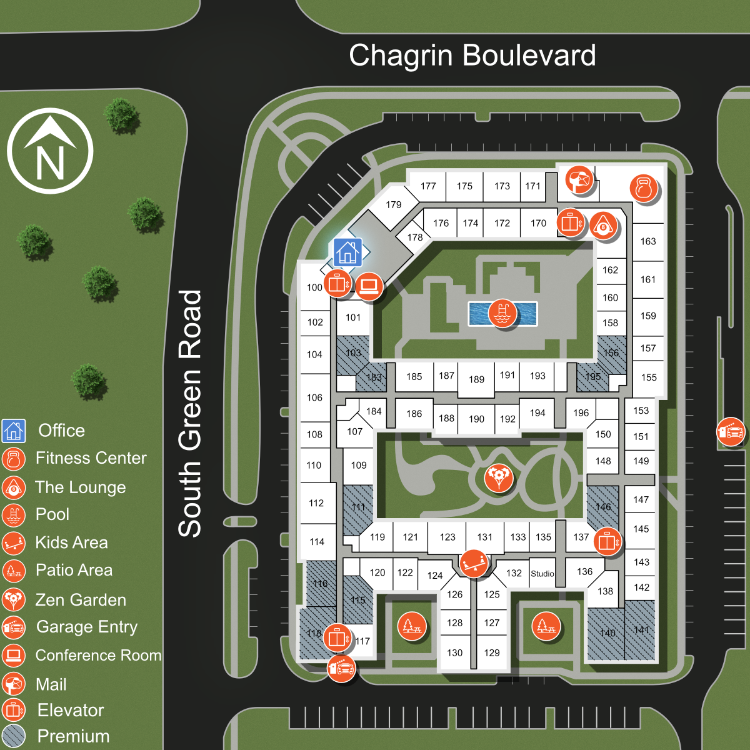 Unit: 387
1 Bed, 1 Bath
Availability:

Now

Rent:$1595-$4067
Square Feet:727
Floor Plan:

A01c
Unit: 458
1 Bed, 1 Bath
Availability:

Now

Rent:$1604-$4080
Square Feet:727
Floor Plan:

A01c
Unit: 322
1 Bed, 1 Bath
Availability:

Now

Rent:$1649-$4017
Square Feet:727
Floor Plan:

A01c
Unit: 457
1 Bed, 1 Bath
Availability:

2023-03-29

Rent:$1690-$4026
Square Feet:727
Floor Plan:

A01c
Unit: 125
1 Bed, 1 Bath
Availability:

Now

Rent:$1570-$3958
Square Feet:845
Floor Plan:

A03a
Unit: 138
1 Bed, 1 Bath
Availability:

Now

Rent:$1594-$3963
Square Feet:845
Floor Plan:

A03a
Unit: 407
1 Bed, 1 Bath
Availability:

Now

Rent:$1683-$4090
Square Feet:845
Floor Plan:

A03a
Unit: 425
1 Bed, 1 Bath
Availability:

2023-05-22

Rent:$1715-$4314
Square Feet:845
Floor Plan:

A03a
Unit: 219
1 Bed, 1 Bath
Availability:

2023-05-23

Rent:$1705-$4273
Square Feet:845
Floor Plan:

A03a
Unit: 326
1 Bed, 1 Bath
Availability:

2023-06-03

Rent:$1705-$4273
Square Feet:845
Floor Plan:

A03a
Unit: 236
1 Bed, 1 Bath
Availability:

2023-05-21

Rent:$1710-$4307
Square Feet:895
Floor Plan:

A03
Unit: 183
1 Bed, 1.5 Bath
Availability:

Now

Rent:$1963-$4896
Square Feet:908
Floor Plan:

A04
Unit: 282
1 Bed, 1.5 Bath
Availability:

Now

Rent:$1981-$5012
Square Feet:908
Floor Plan:

A04
Unit: 195
1 Bed, 1.5 Bath
Availability:

Now

Rent:$2030-$4995
Square Feet:908
Floor Plan:

A04
Unit: 383
1 Bed, 1.5 Bath
Availability:

Now

Rent:$2118-$5072
Square Feet:908
Floor Plan:

A04
Unit: 203
1 Bed, 1.5 Bath
Availability:

Now

Rent:$1964-$4792
Square Feet:1036
Floor Plan:

A05
Unit: 403
1 Bed, 1.5 Bath
Availability:

2023-05-03

Rent:$2062-$4880
Square Feet:1036
Floor Plan:

A05
Unit: 173
2 Bed, 2 Bath
Availability:

2023-05-21

Rent:$1870-$5154
Square Feet:1164
Floor Plan:

B03
Unit: 480
2 Bed, 2 Bath
Availability:

2023-03-27

Rent:$1907-$4648
Square Feet:1173
Floor Plan:

B14
Unit: 269
2 Bed, 2 Bath
Availability:

Now

Rent:$2365-$5648
Square Feet:1397
Floor Plan:

B04c
Unit: 367
2 Bed, 2 Bath
Availability:

Now

Rent:$2210-$5655
Square Feet:1397
Floor Plan:

B04
Unit: 467
2 Bed, 2 Bath
Availability:

Now

Rent:$2482-$6020
Square Feet:1397
Floor Plan:

B04
Unit: 130
2 Bed, 2 Bath
Availability:

Now

Rent:$1938-$4715
Square Feet:1085
Floor Plan:

B01a
Unit: 311
2 Bed, 2.5 Bath
Availability:

Now

Rent:$2348-$5708
Square Feet:1373
Floor Plan:

B07c
Unit: 415
2 Bed, 2.5 Bath
Availability:

Now

Rent:$2398-$5718
Square Feet:1373
Floor Plan:

B07c
Unit: 212
2 Bed, 2 Bath
Availability:

2023-03-27

Rent:$2001-$4851
Square Feet:1397
Floor Plan:

B04m
Unit: 316
2 Bed, 2.5 Bath
Availability:

Now

Rent:$2445-$5833
Square Feet:1400
Floor Plan:

B05c
Unit: 416
2 Bed, 2.5 Bath
Availability:

2023-05-05

Rent:$2530-$5703
Square Feet:1400
Floor Plan:

B05c
Unit: 216
2 Bed, 2.5 Bath
Availability:

2023-05-11

Rent:$2435-$5604
Square Feet:1400
Floor Plan:

B05c
Unit: 479
2 Bed, 2 Bath
Availability:

2023-05-29

Rent:$3078-$8112
Square Feet:1576
Floor Plan:

B11c
Unit: 340
2 Bed, 2.5 Bath
Availability:

2023-04-30

Rent:$2881-$6457
Square Feet:1934
Floor Plan:

B12
Unit: 118
2 Bed, 2.5 Bath
Availability:

2023-05-01

Rent:$2841-$6358
Square Feet:1934
Floor Plan:

B12
Unit: 218
2 Bed, 2.5 Bath
Availability:

2023-05-01

Rent:$2844-$6363
Square Feet:1934
Floor Plan:

B12c
Unit: 318
2 Bed, 2.5 Bath
Availability:

2023-05-01

Rent:$2854-$6397
Square Feet:1934
Floor Plan:

B12c
Unit: 365
3 Bed, 2.5 Bath
Availability:

Now

Rent:$3450-$9985
Square Feet:1921
Floor Plan:

C01cc
Unit: 115
2 Bed, 2.5 Bath
Availability:

Now

Rent:$2276-$5622
Square Feet:1373
Floor Plan:

B07
Unit: 146
2 Bed, 2.5 Bath
Availability:

2023-06-07

Rent:$2368-$6468
Square Feet:1373
Floor Plan:

B07
Amenities
Explore what your community has to offer
Amenities
Terrace Featuring an Outdoor Patio Wi-FI, Kitchen, Fireplace
Art Gallery
Conference Room
Gorgeous Views of Downtown Cleveland
Lounge Featuring Wi-Fi, Billiards, Multiple Televisions, Kitchen and Pool View
Smoke-free Community
Two Story, State-of-the-art Fitness Center
Yoga Studio Featuring Spin Bikes and Fitness On-Demand
Lounge with Wi-Fi, Billiards, and Kitchen
Den Featuring Wi-Fi, Entertainment Space and a Balcony Overlooking the Pool
Exterior Amenities
Contemporary Architecture
Electric Car Charging Station
Enclosed, Landscaped Dog Run
Heated Underground Parking
Relaxation Courtyard
Resort-style Outdoor Heated Pool
Sculptural, Meandering Paths
Secluded, Lavishly Landscaped Grounds
Outdoor Fire Pits
Car Wash with Vacuum
Bike Storage
Pet Spa
Additional Amenities
Access to Public Transportation
Business Center with Computers and Printer
Cable Available
Clubhouse
Corporate Housing Available
Disability Access
Easy Access to Freeways & Shopping
Elevator
Fun Resident Activities
Garages
Guest Parking
High-speed Internet Access
On-call Maintenance
Online Portal Access for Rent Payments
Picnic Area with Barbecue
Public Parks Nearby
Underground Parking
Walking Distance to Starbucks
Signature
2" White Faux Wood Window Coverings
36" Upper Baroque Upper and Lower Kitchen Cabinets with Bar Pulls
Black Appliances
Fine Linen Carpet Bedroom Flooring
Island Pendant Lighting Fixtures
Marrone 16x24 Ceramic Tile Bathroom Flooring
Natural Teak Vinyl Plank Kitchen Flooring
Natural Teak Vinyl Plank Living Room Flooring
Realist Beige Walls
Tahoe White 3cm Granite Kitchen Counters
Tahoe White Granite Bathroom Counters
White Mini-Subway Tile Kitchen Backsplash
Premium
2" White Faux Wood Window Coverings
42" White Upper and Slate Grey Base Cabinets with Modern Hardware Kitchen Cabinets
Ceiling Fans, Island Pendant Lighting and Under Cabinet Lighting Fixtures
Charcoal Gray 3cm Granite Kitchen Counters
Fine Linen Carpet Bedroom Flooring
Marrone 16x24 Ceramic Tile Bathroom Flooring
Requisite Gray Walls
Smoke Glass Tile Kitchen Backsplashes
Stainless Steel Appliances
Tahoe White Granite Bathroom Counters
Walnut Vinyl Plank Kitchen Flooring
Walnut Vinyl Plank Living Room Flooring
Penthouse
2" White Faux Wood Window Coverings
42" White High Gloss and Frosted Metal Accent Upper and Walnut Flat Panel Base Kitchen Cabinets
Black Forest Vinyl Plank Kitchen Flooring
Black Forest Vinyl Plank Living Room Flooring
Black Galaxy 3cm Granite Kitchen Counters
Ceiling Fans, Island Pendant Lighting and Under Cabinet Lighting Fixtures
Elba Night 14x14 Ceramic Tile Bathroom Flooring
Macrame Beige Carpet Bedroom Flooring
Requisite Gray Walls
Stainless Steel Appliances
Stainless Tile Backsplash
Tahoe White Granite Bathroom Counters
Pet Policy
We love your furry friends just as much as you do! Our pet-friendly community has an enclosed, landscaped Bark Park, dog wash stations, monthly pet events, waste stations, and treats in the leasing center. <ul> <li>Breed restrictions apply. No aggressive breeds are permitted, including, but not restricted to: Pitbull, Rottweiler, German Shepherd, Husky, Alaskan Malamute, Doberman Pinschers, Chow-Chow, Presa Canario, Akita, American Bulldog, Bull Terrier, and Bull Mastiff. </li><li>Maximum 35-pound weight limit.</li><li>$300.00 one-time pet fee and $30.00 per month pet rent. </li> <ul>
Skip Galleries
Photos
Amenities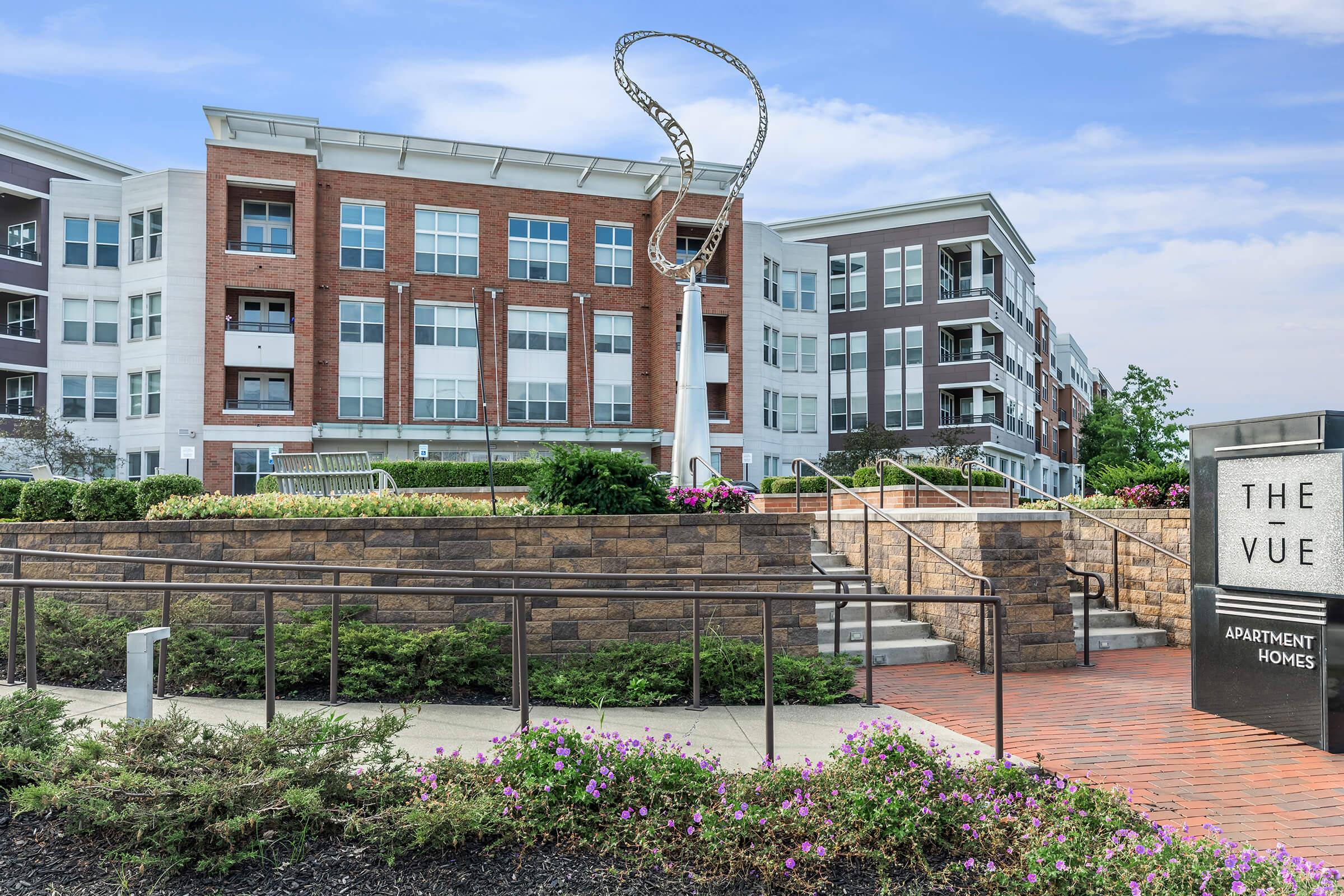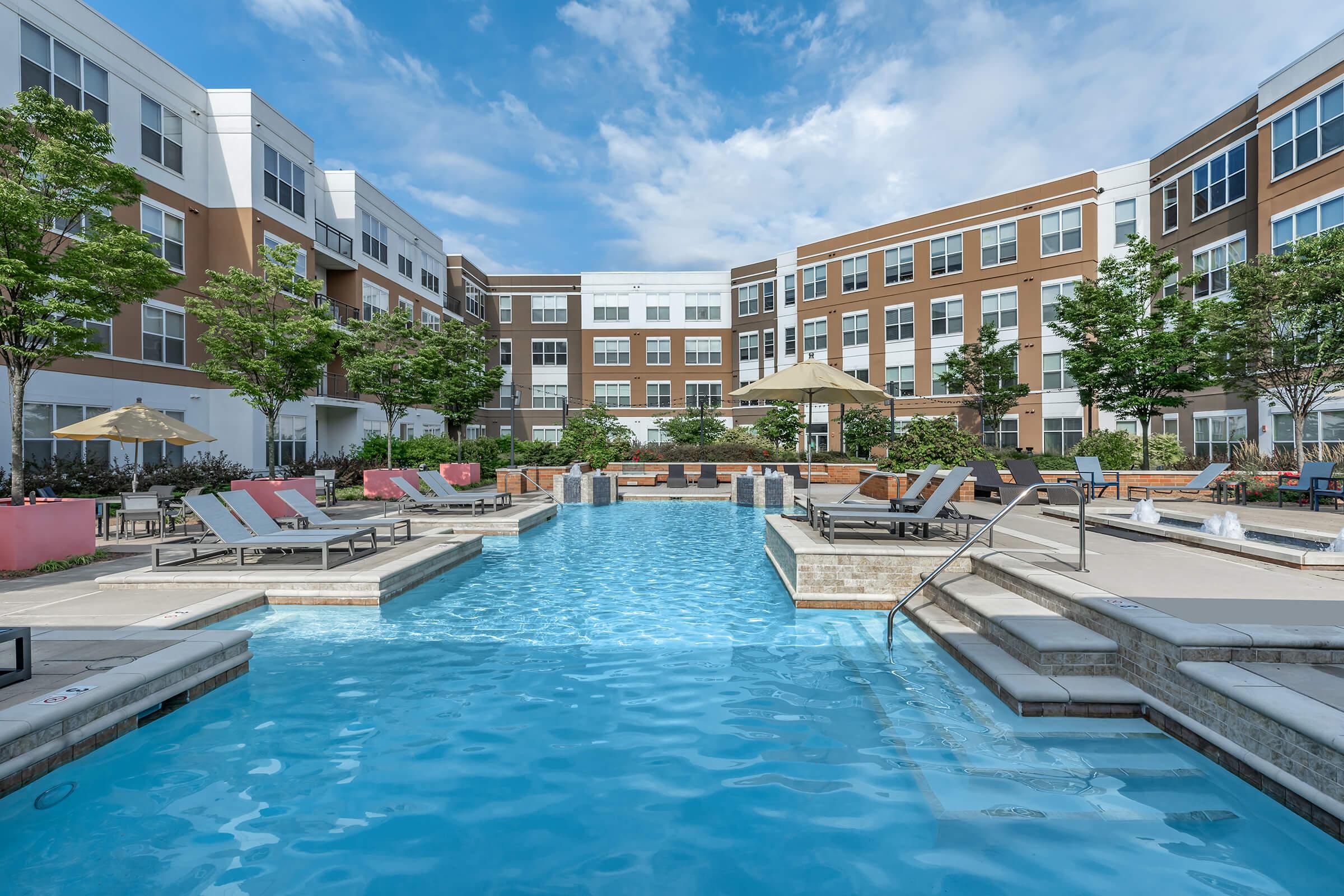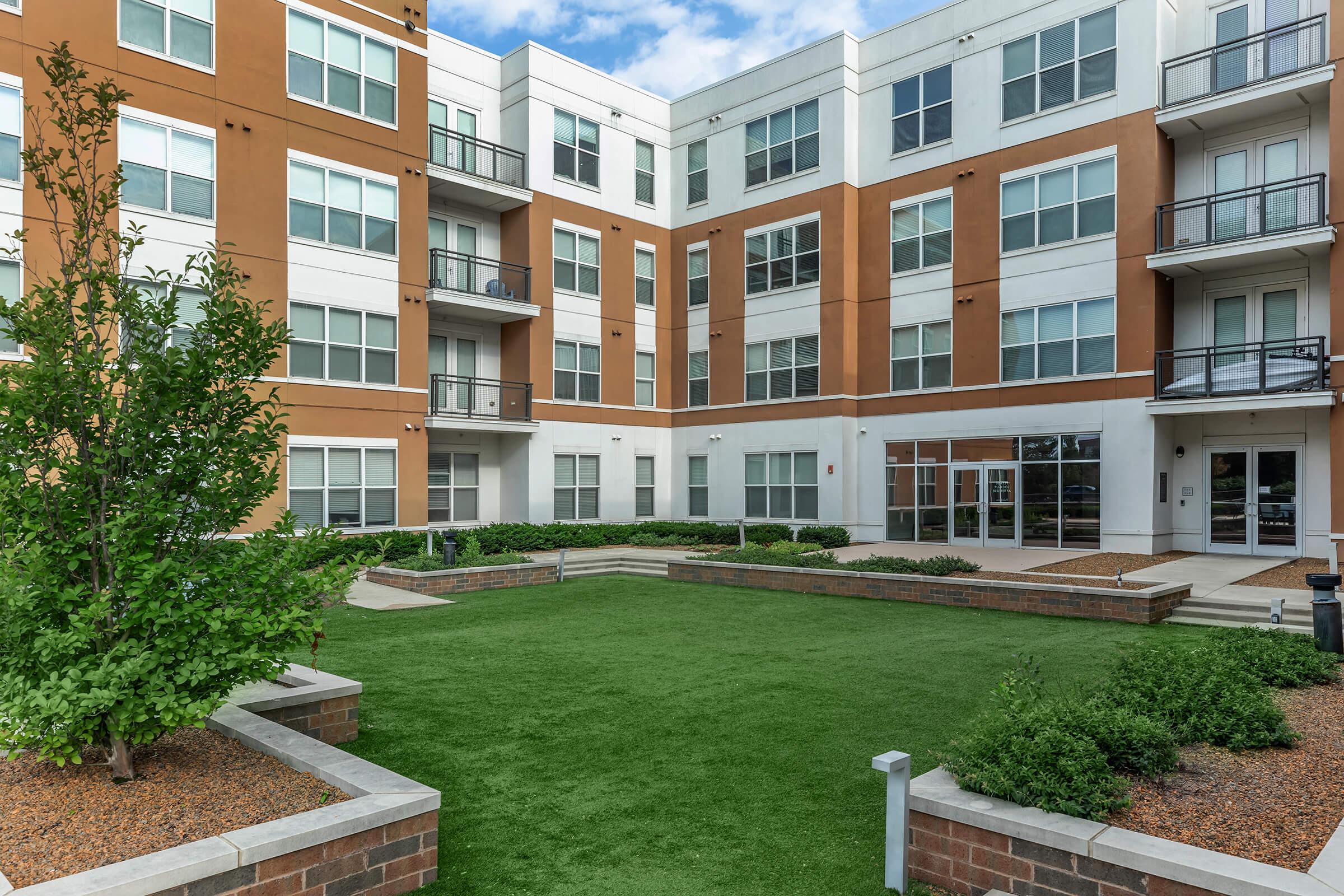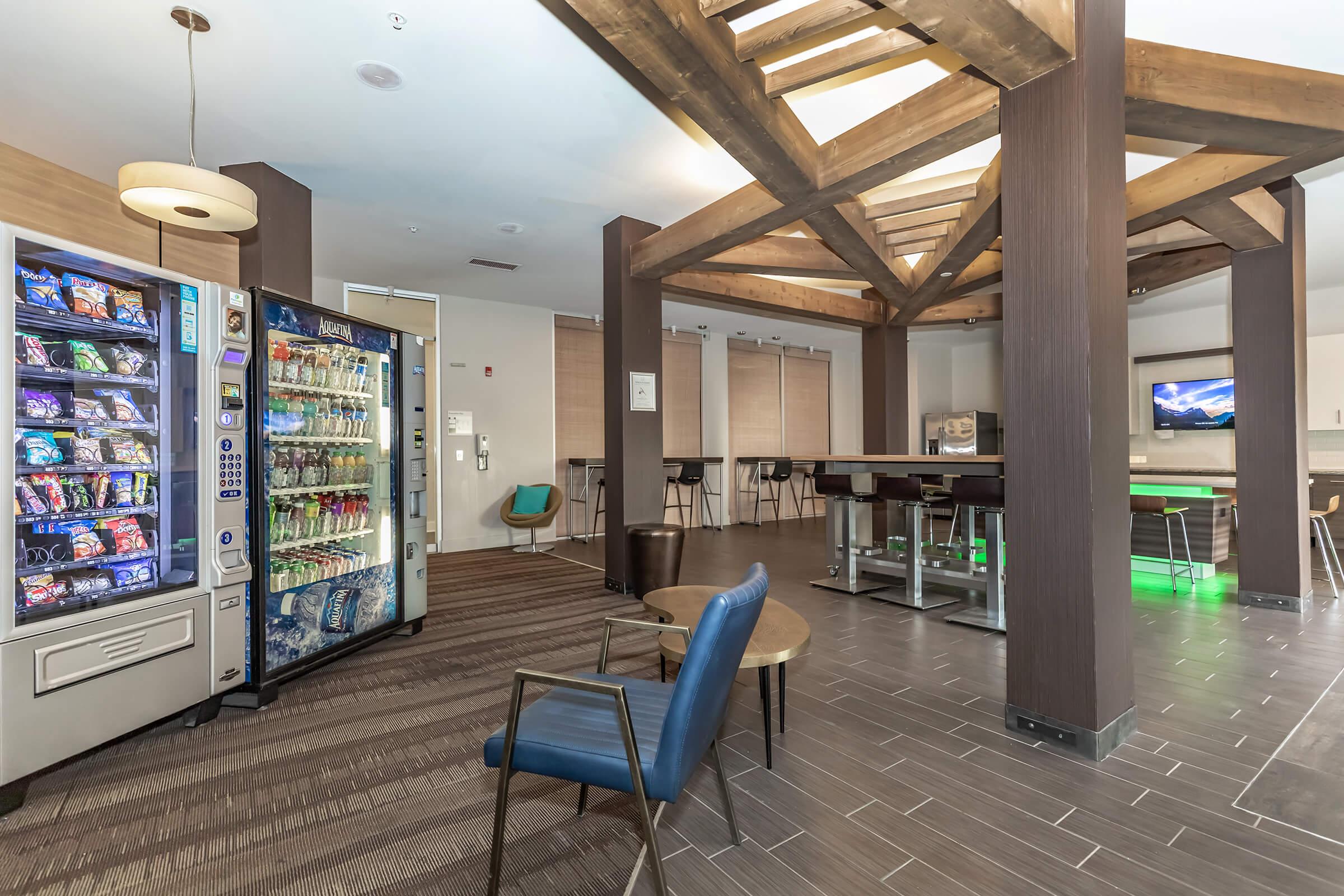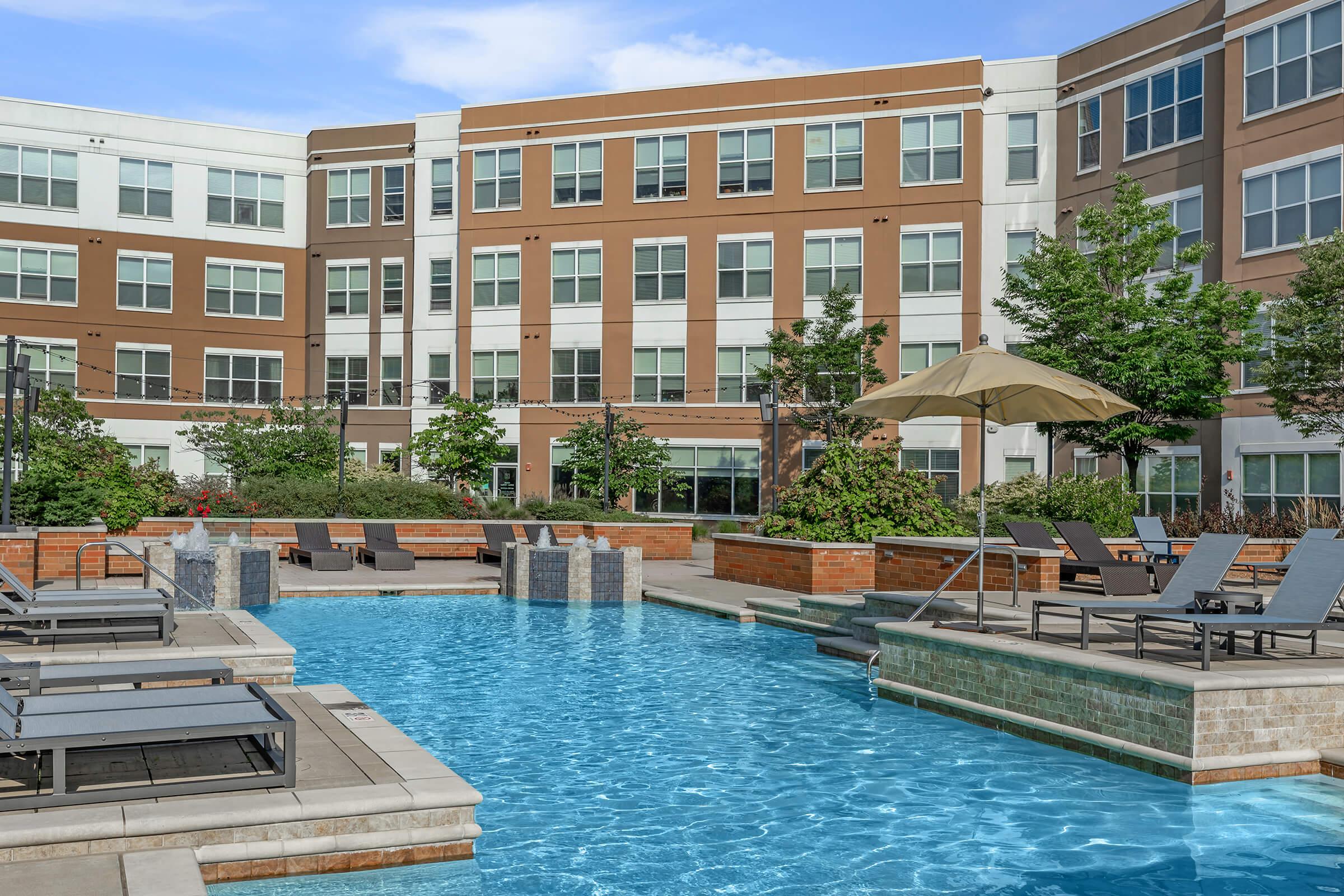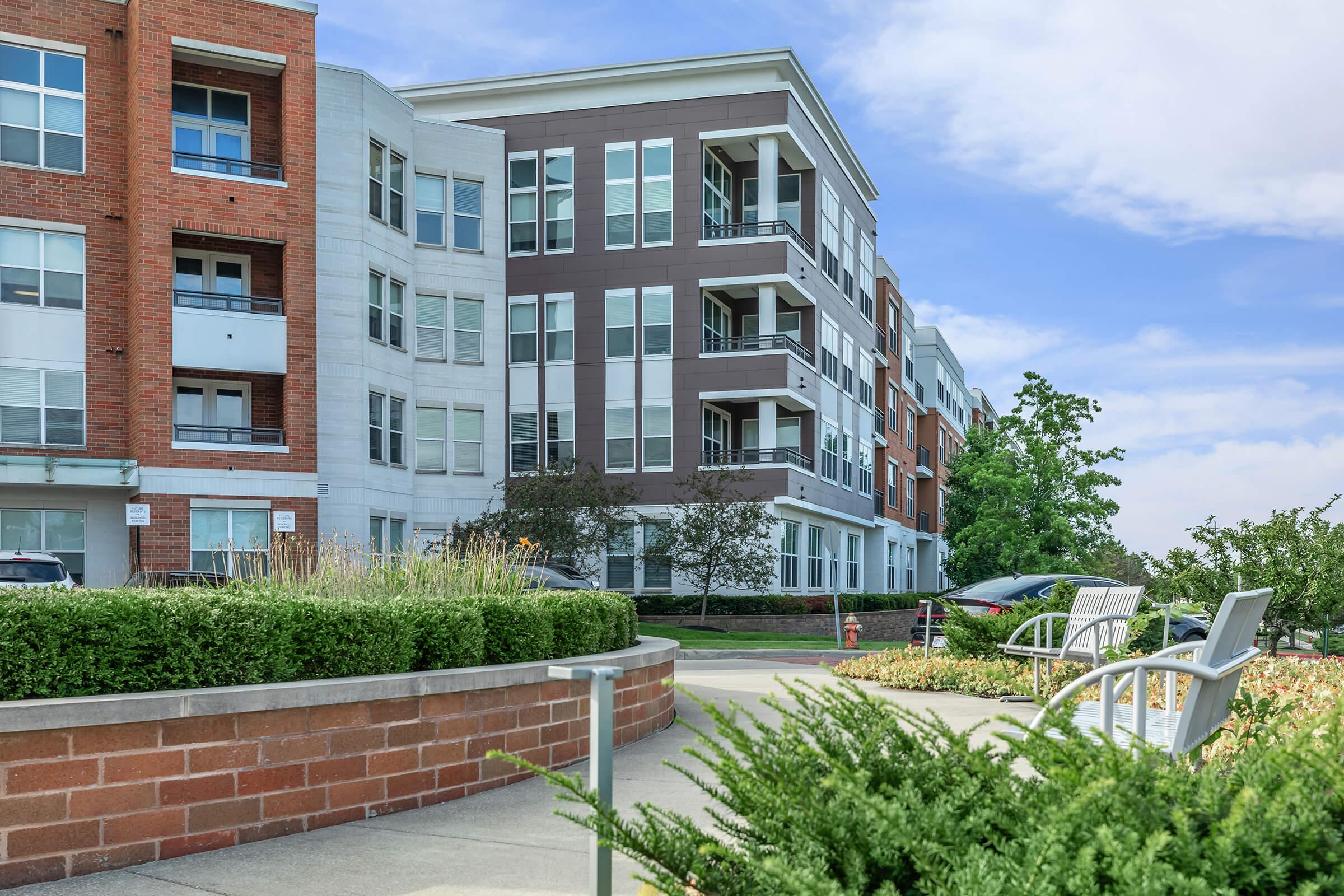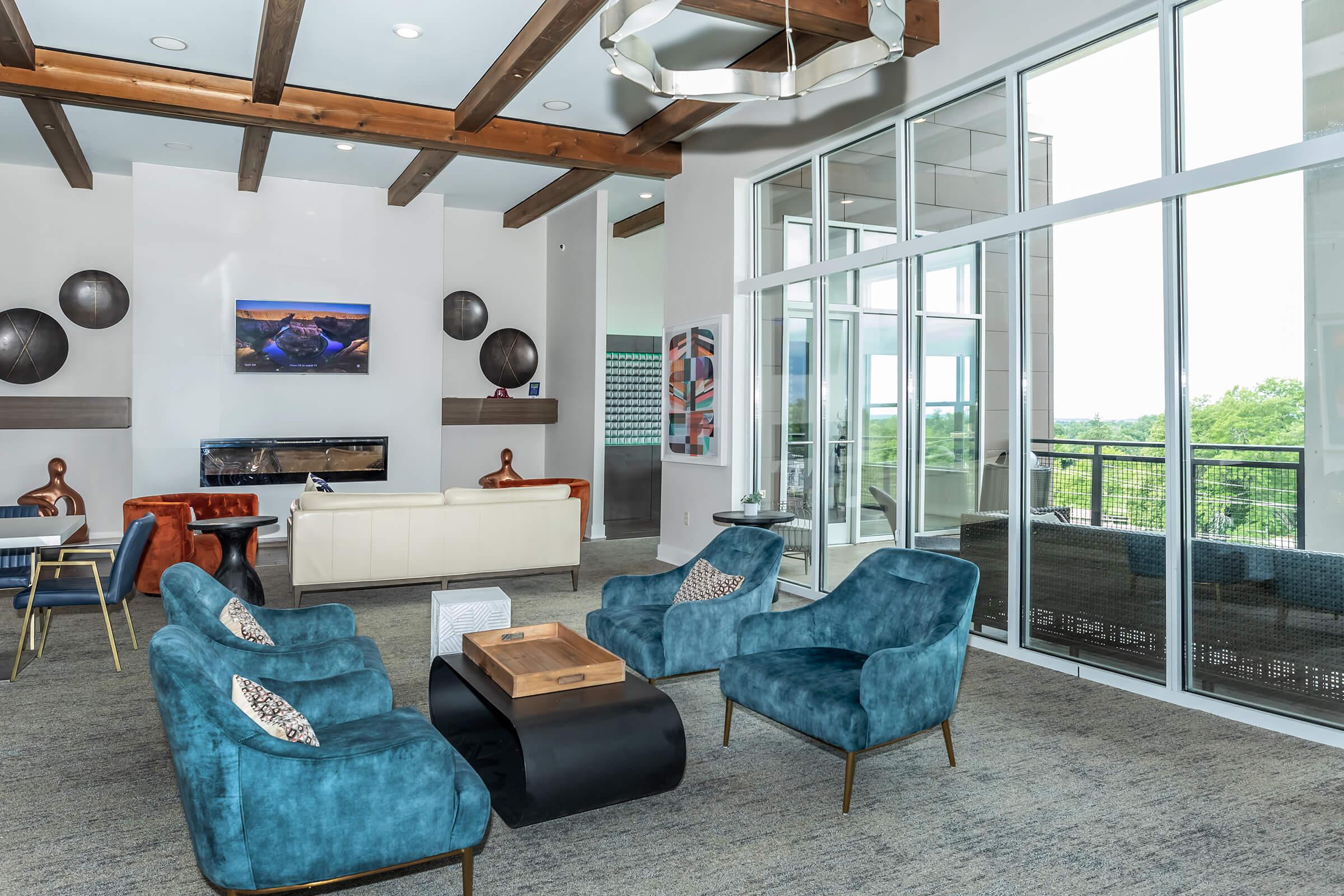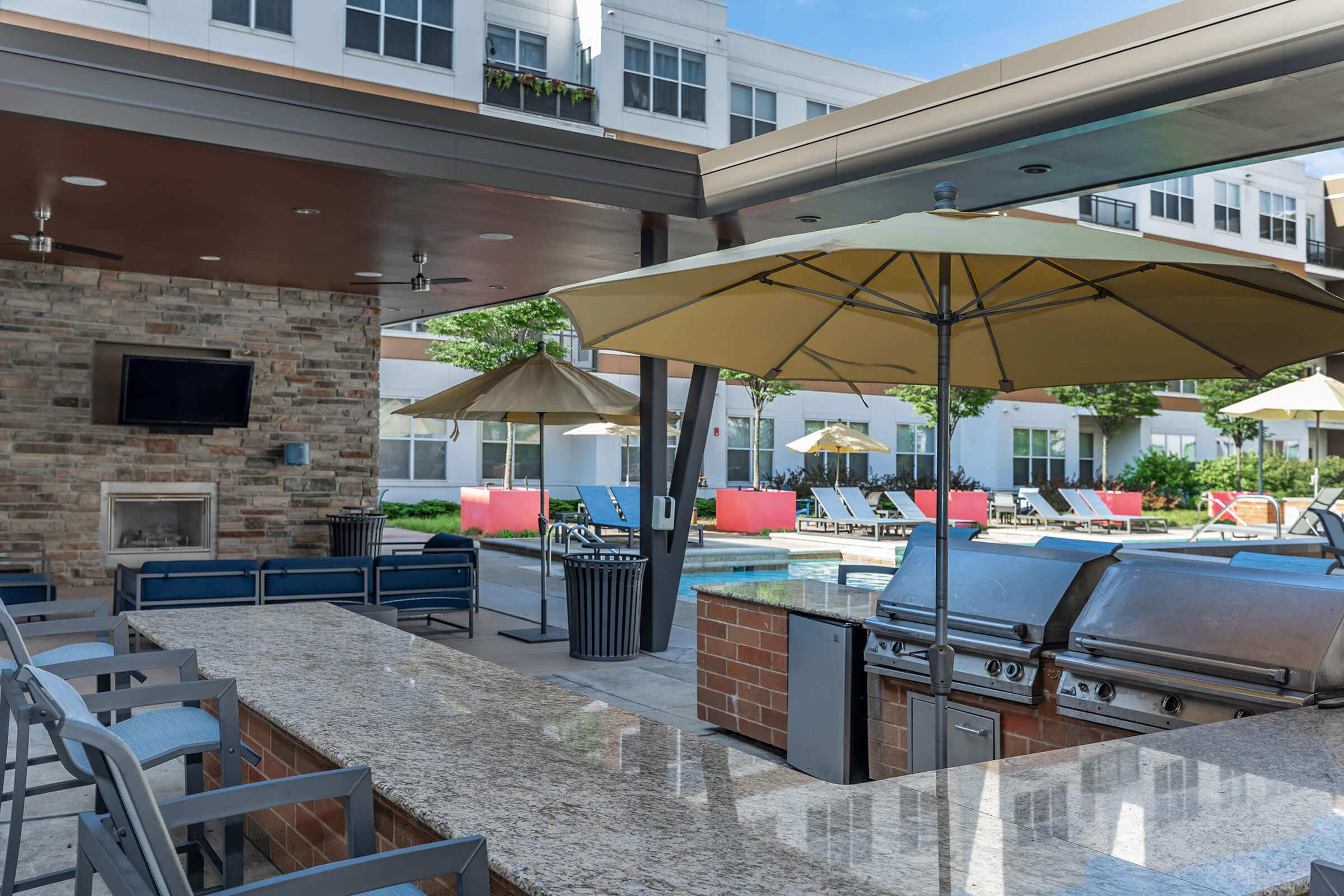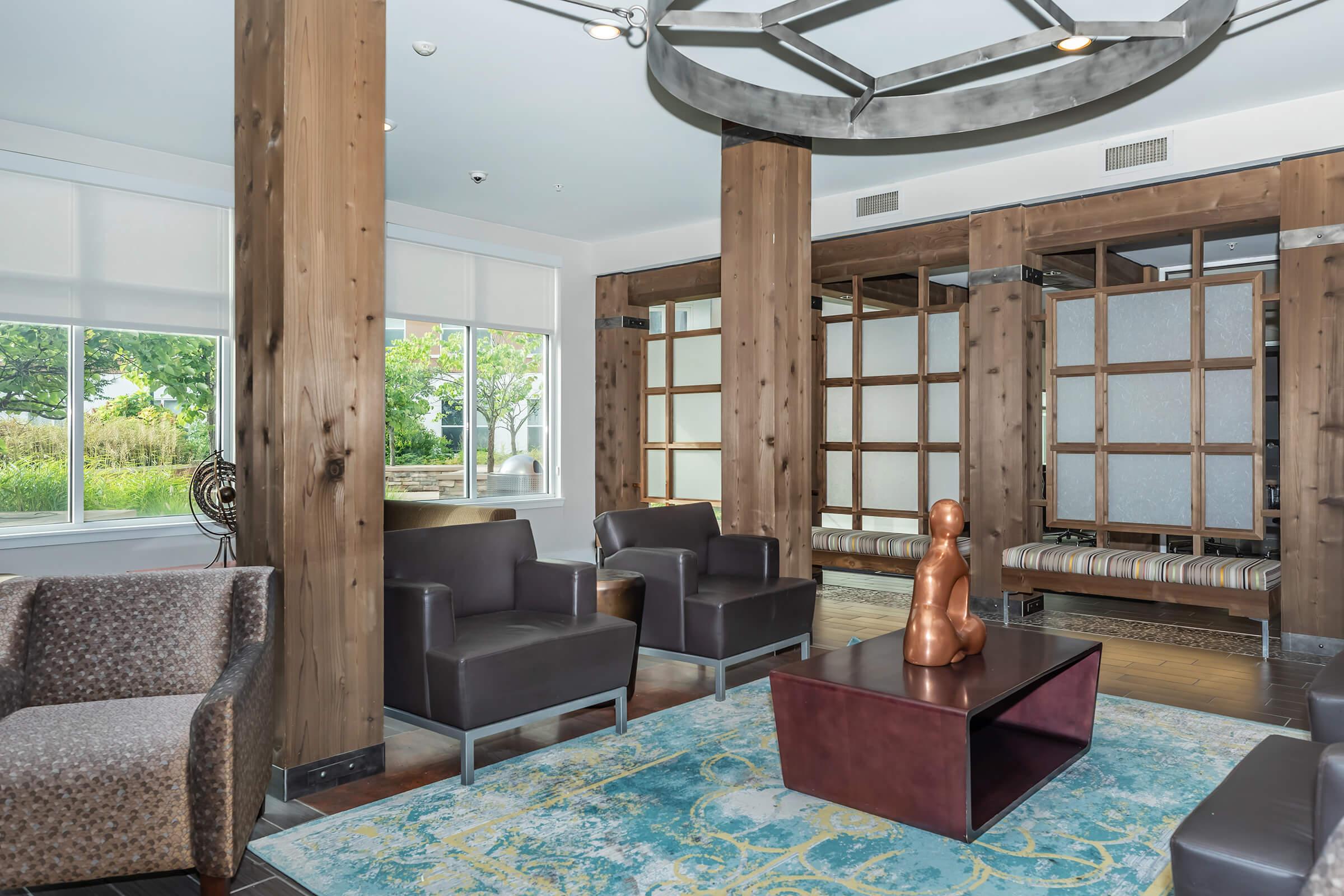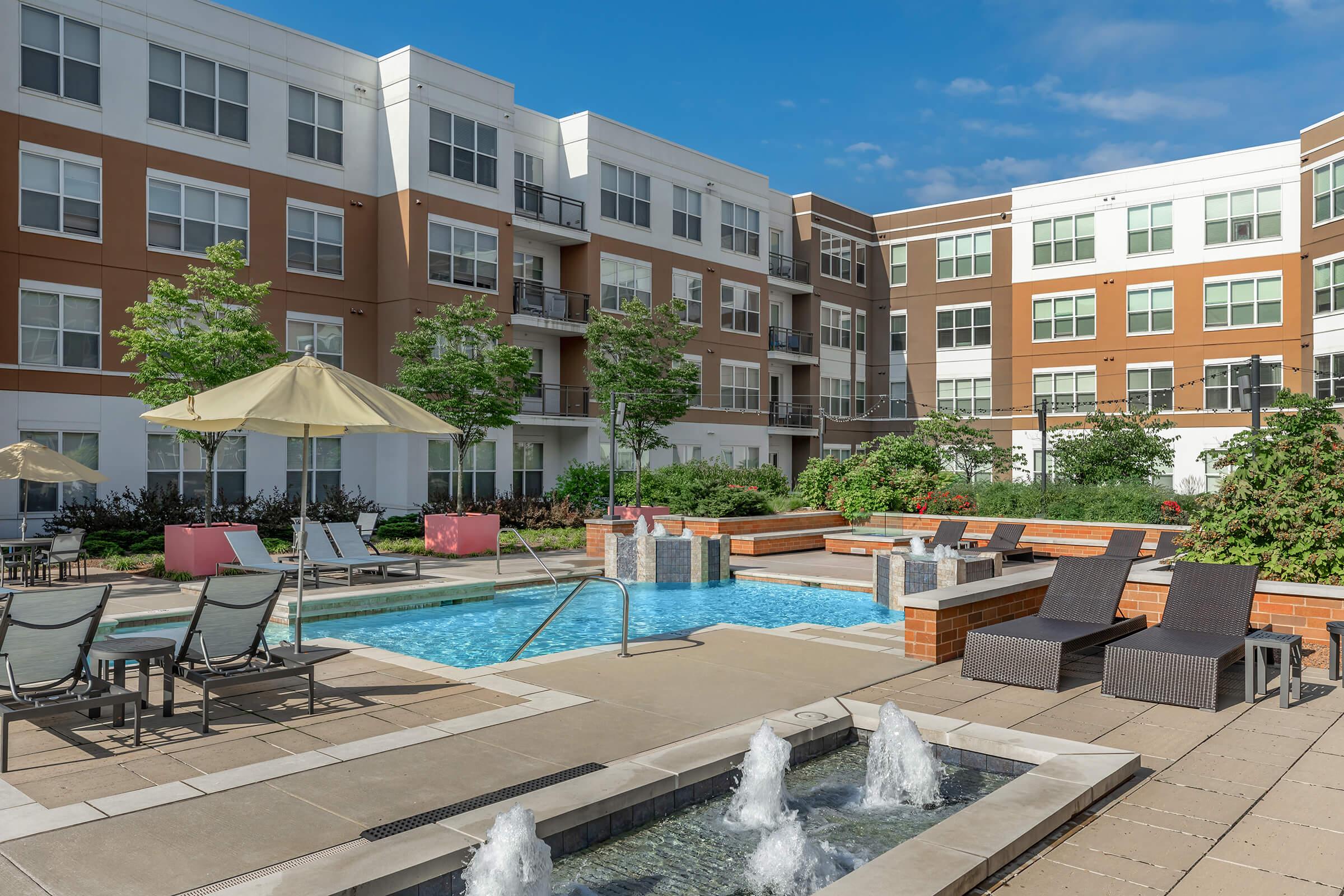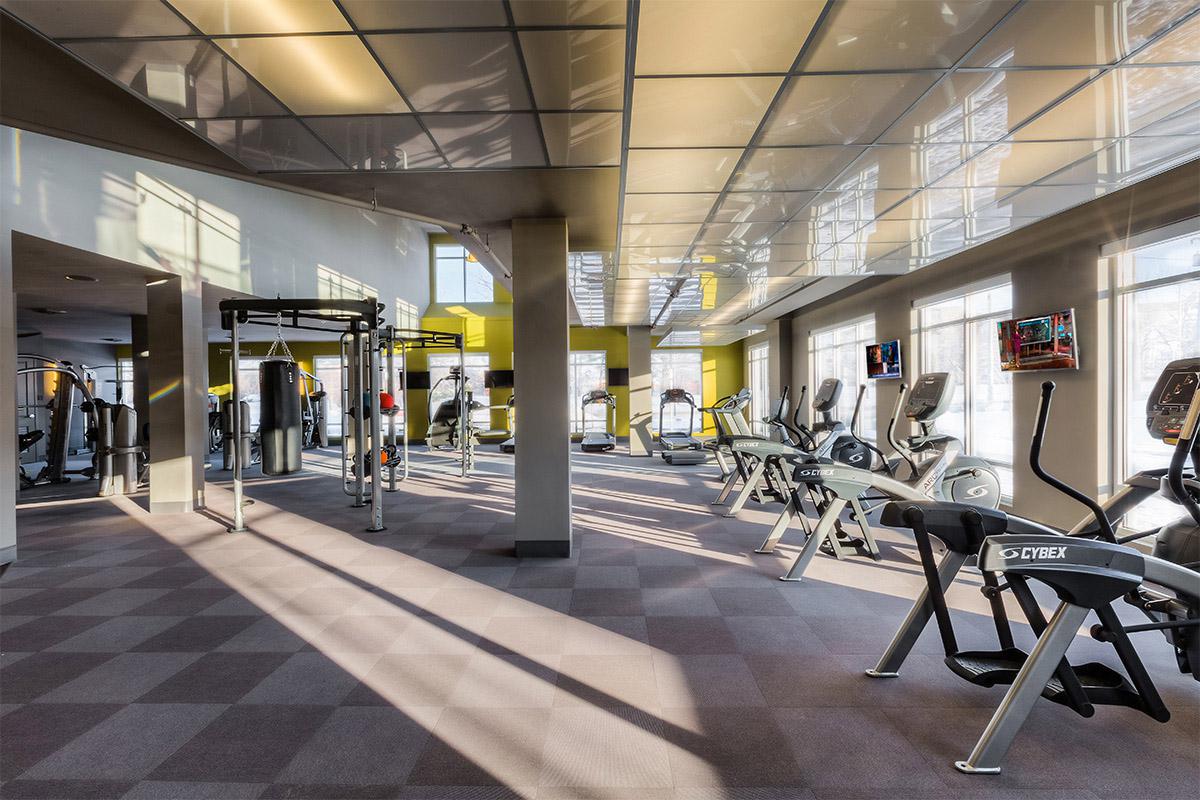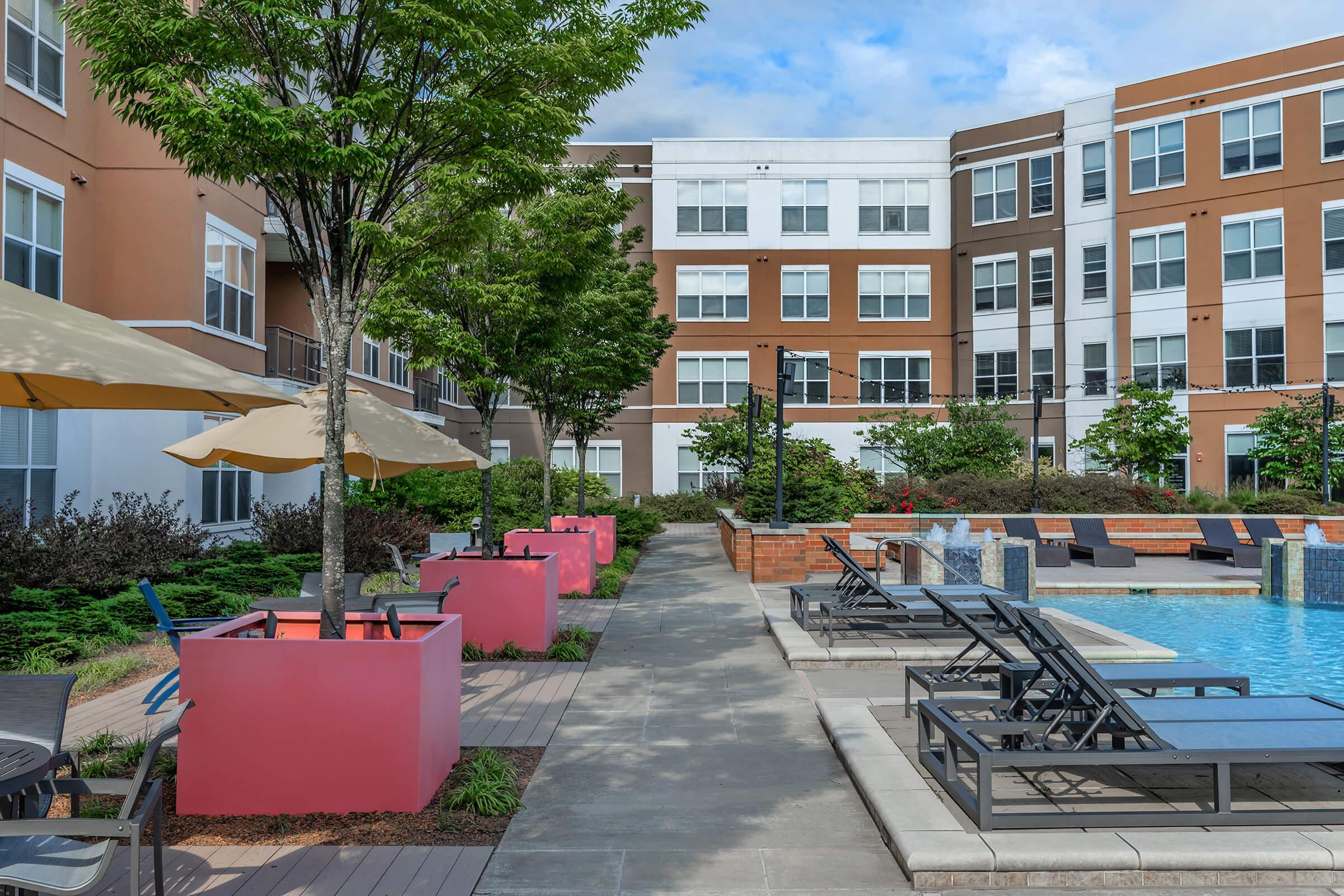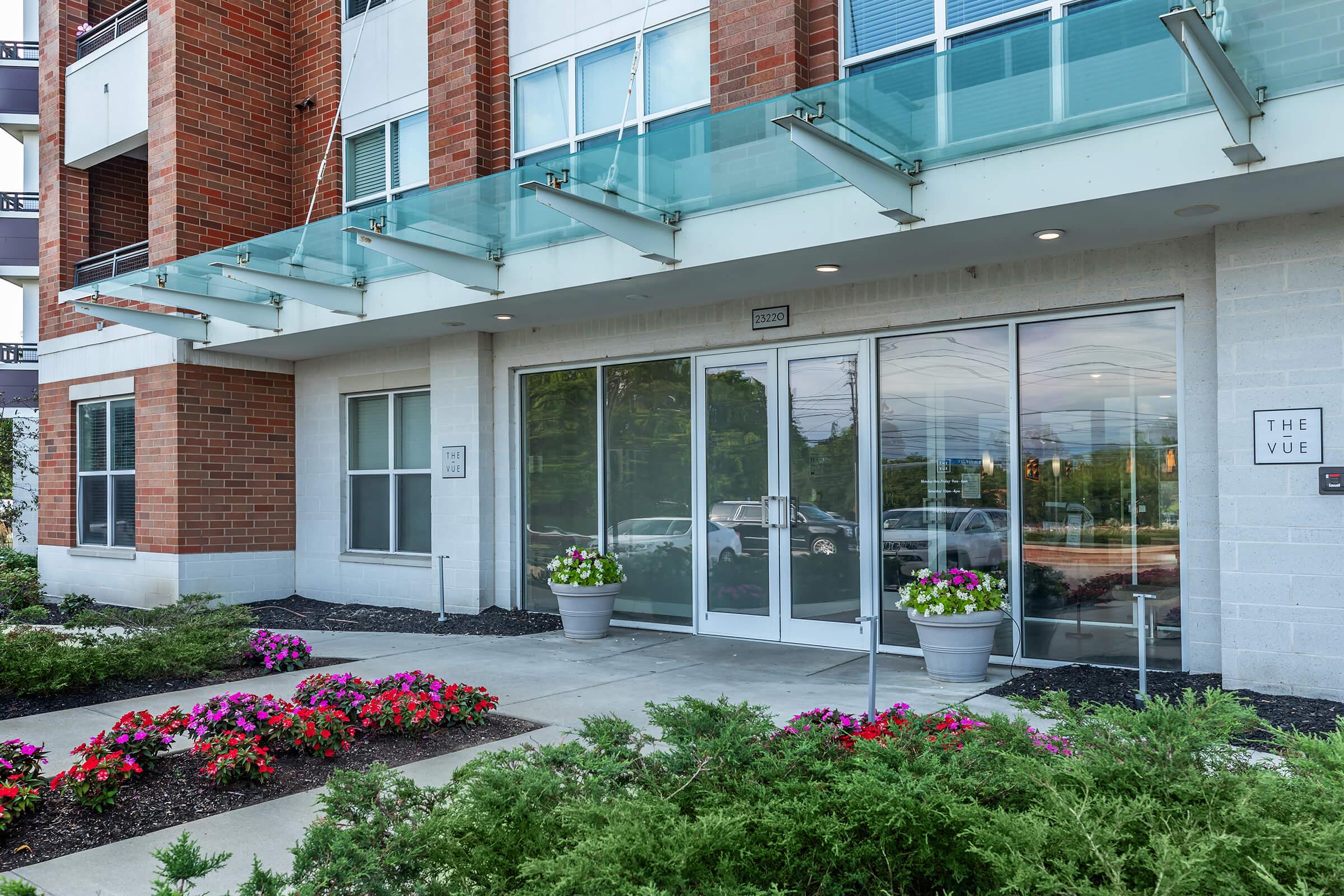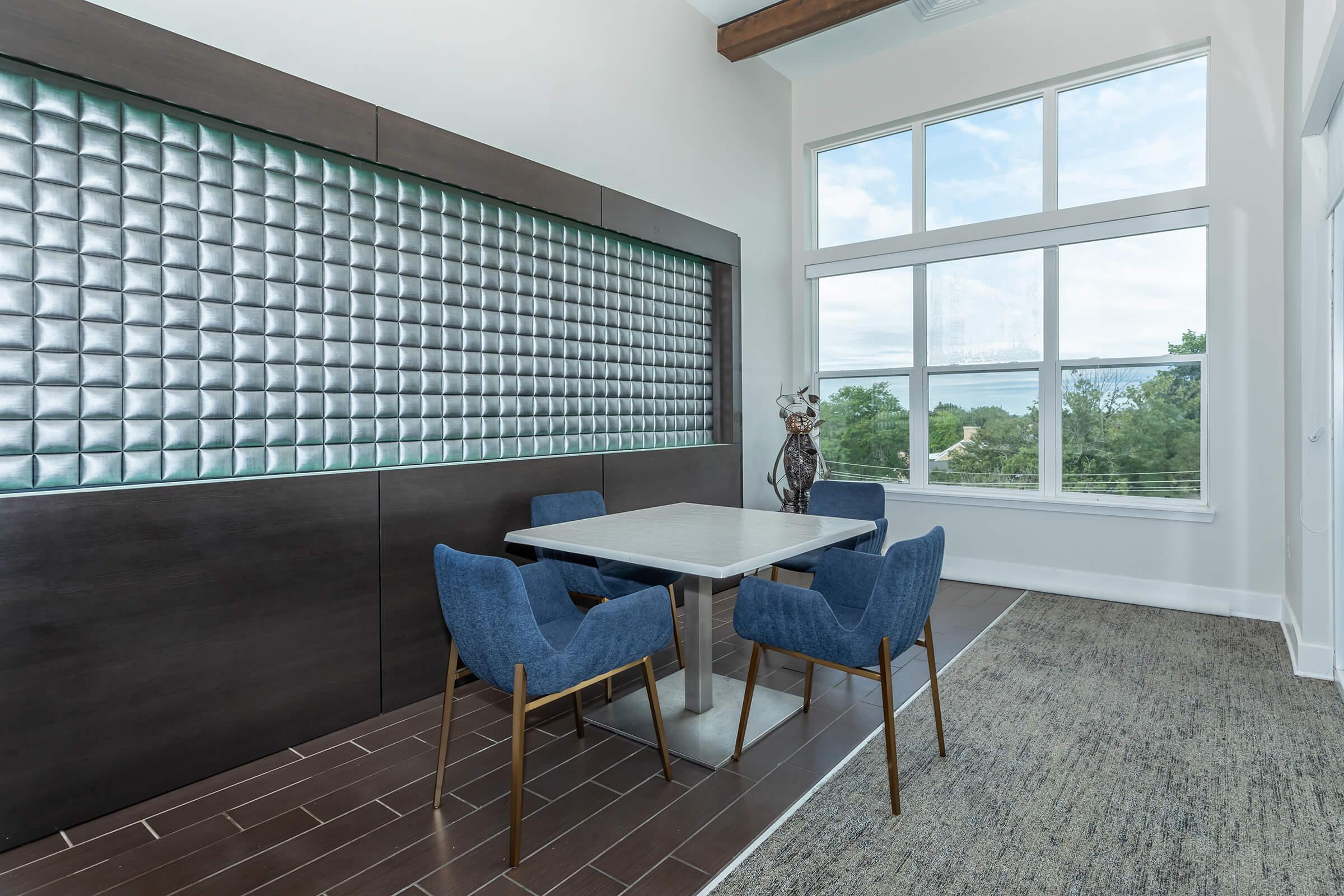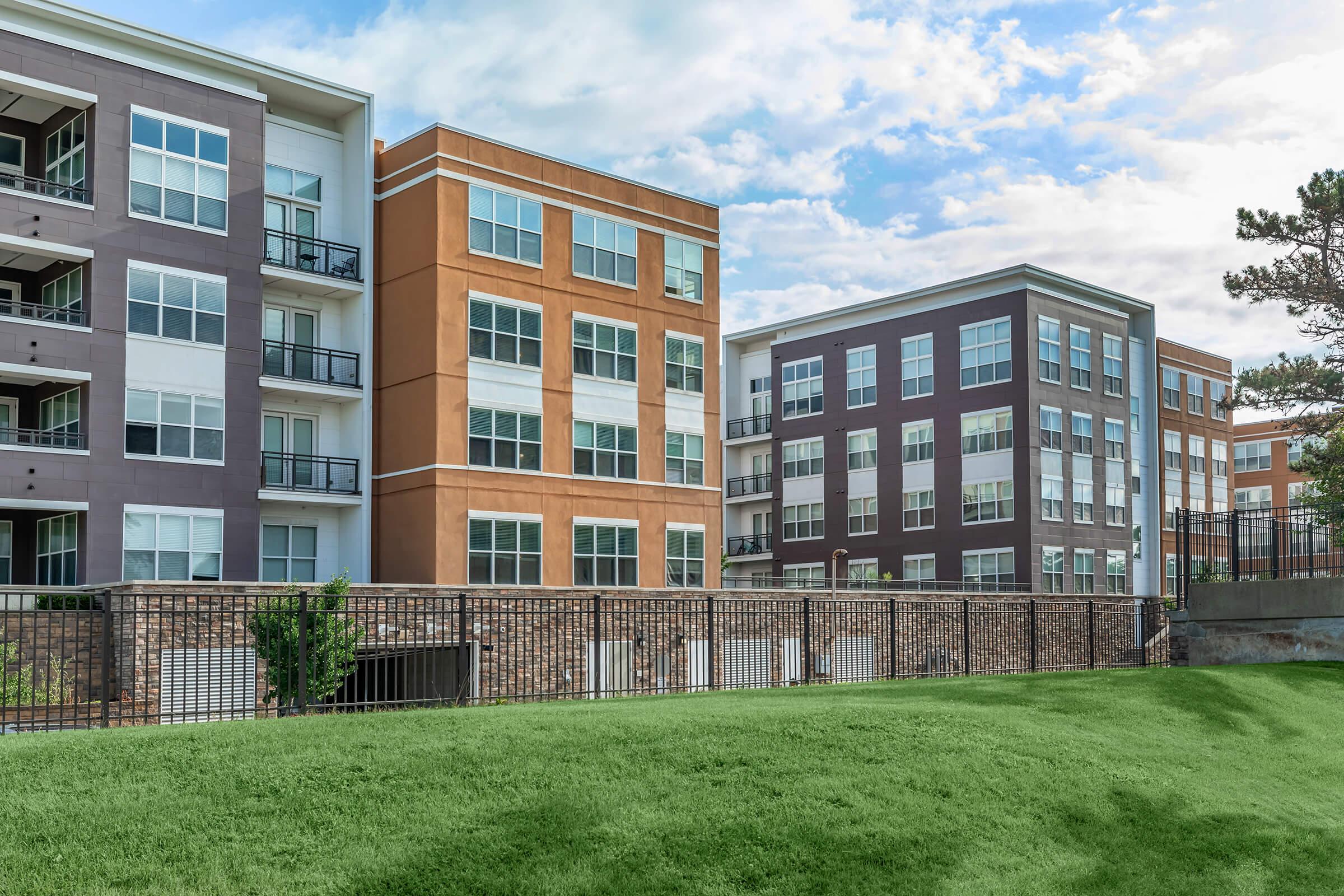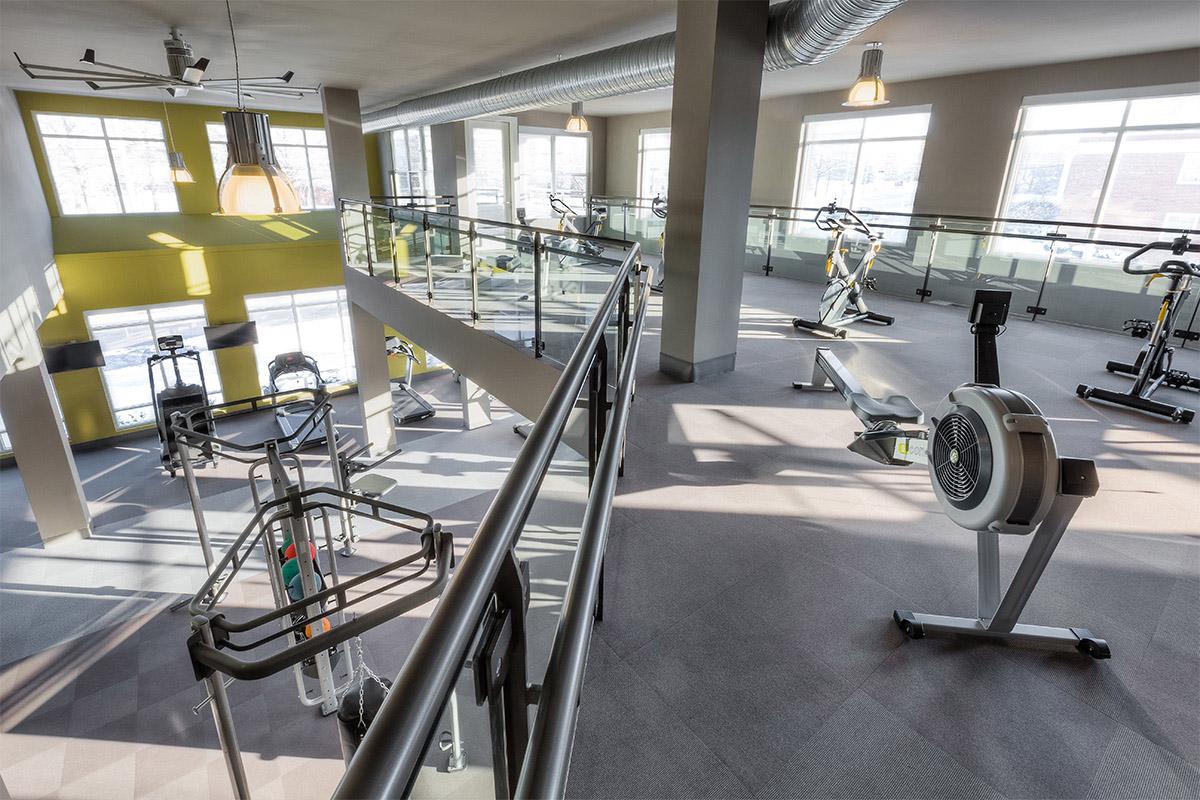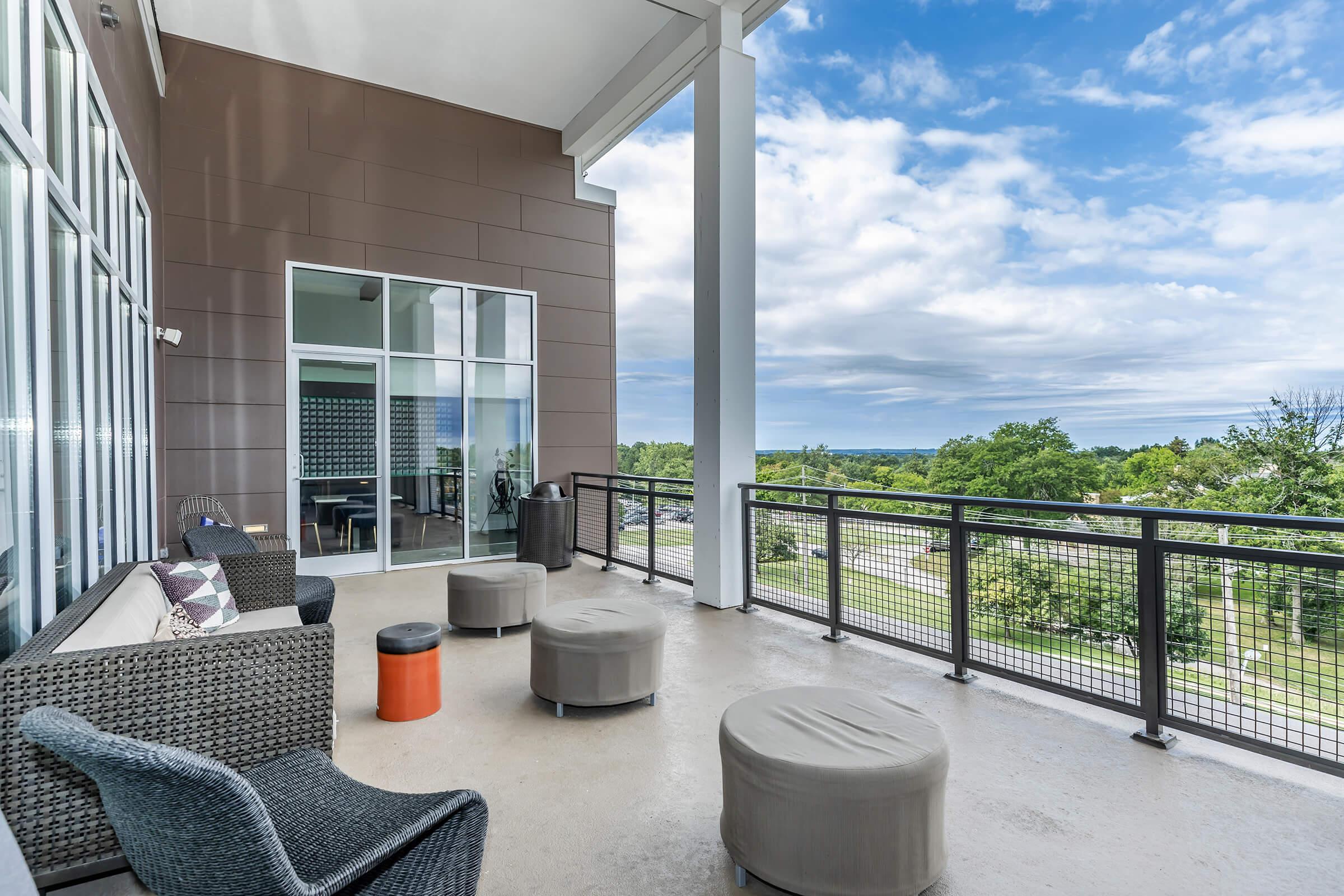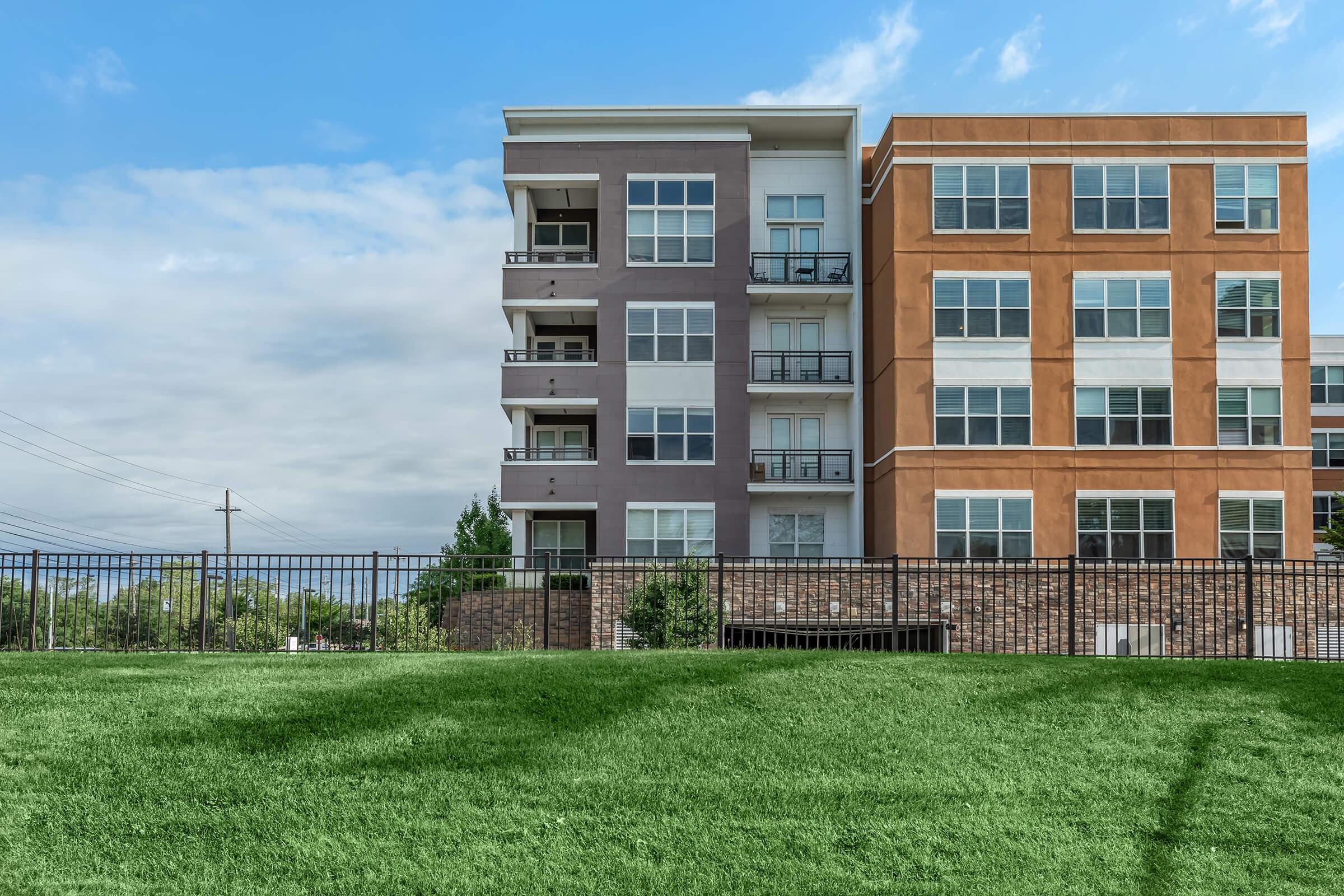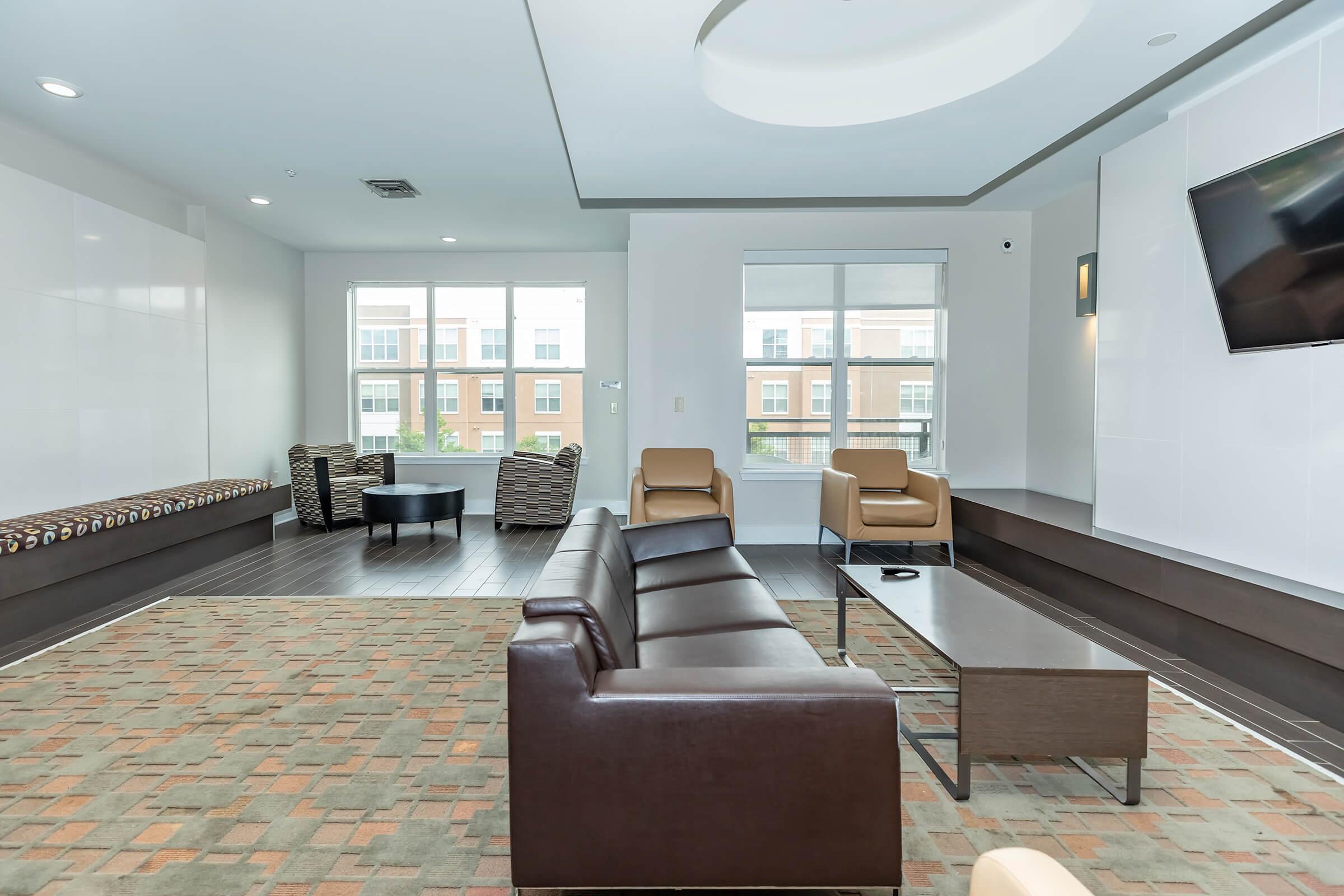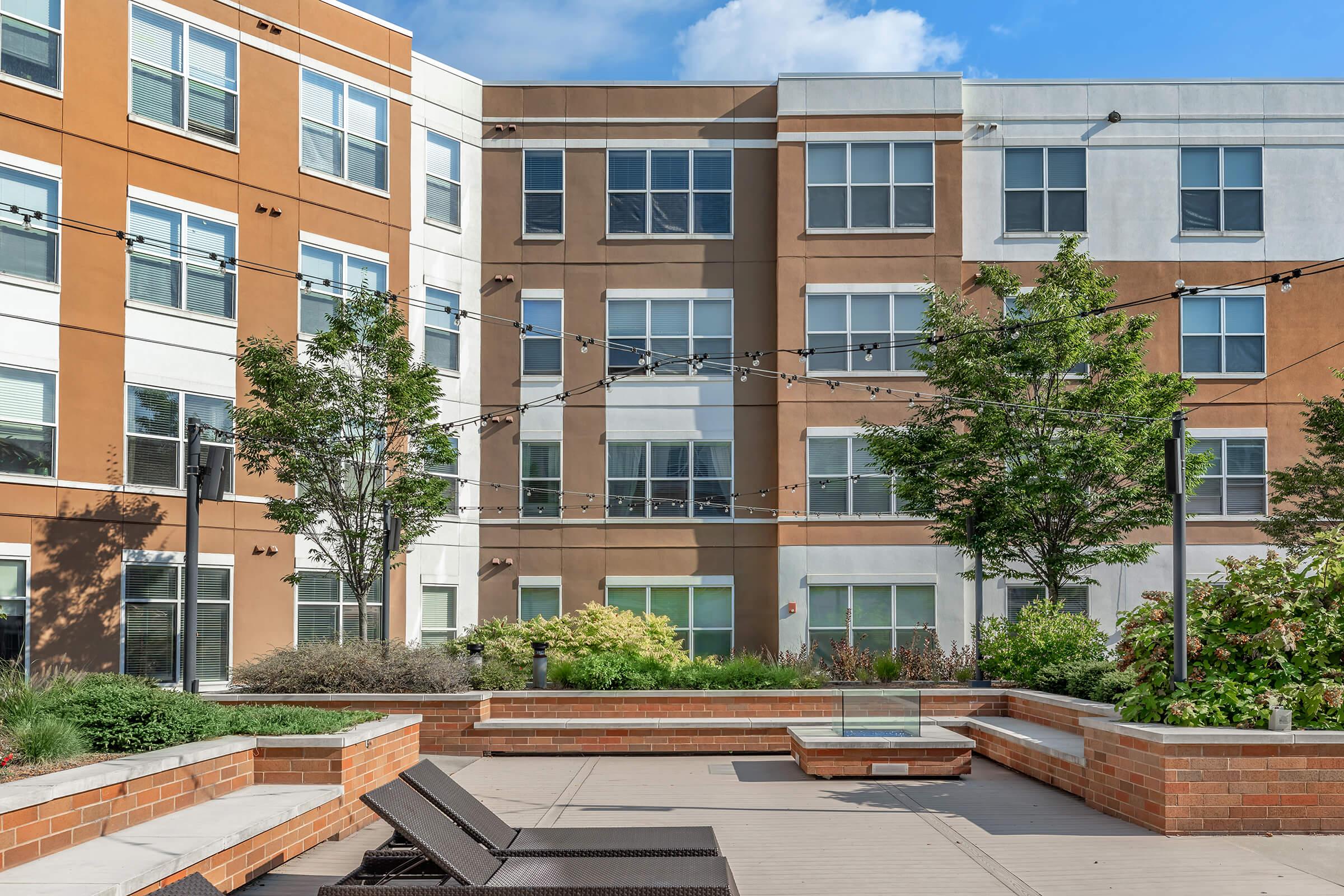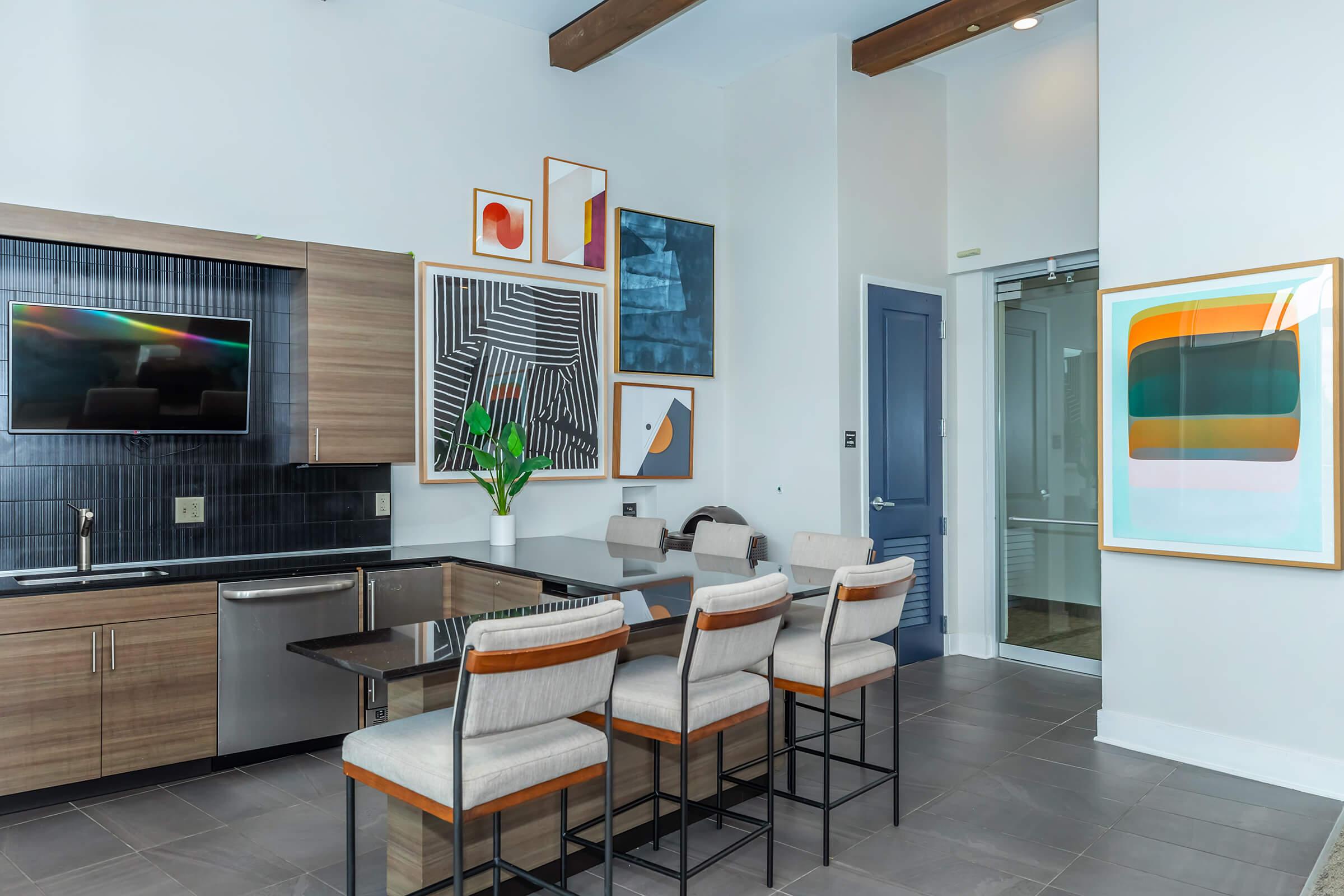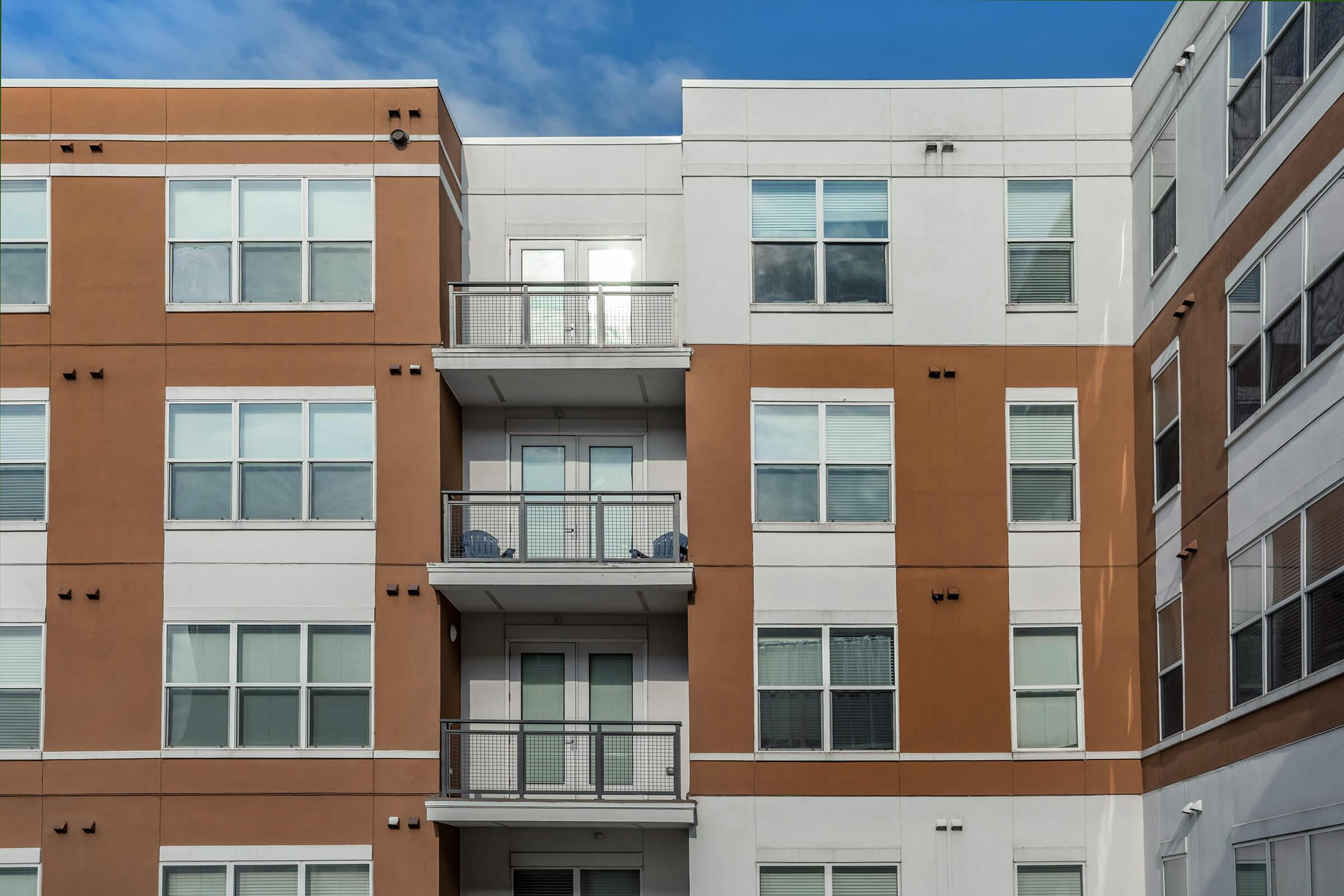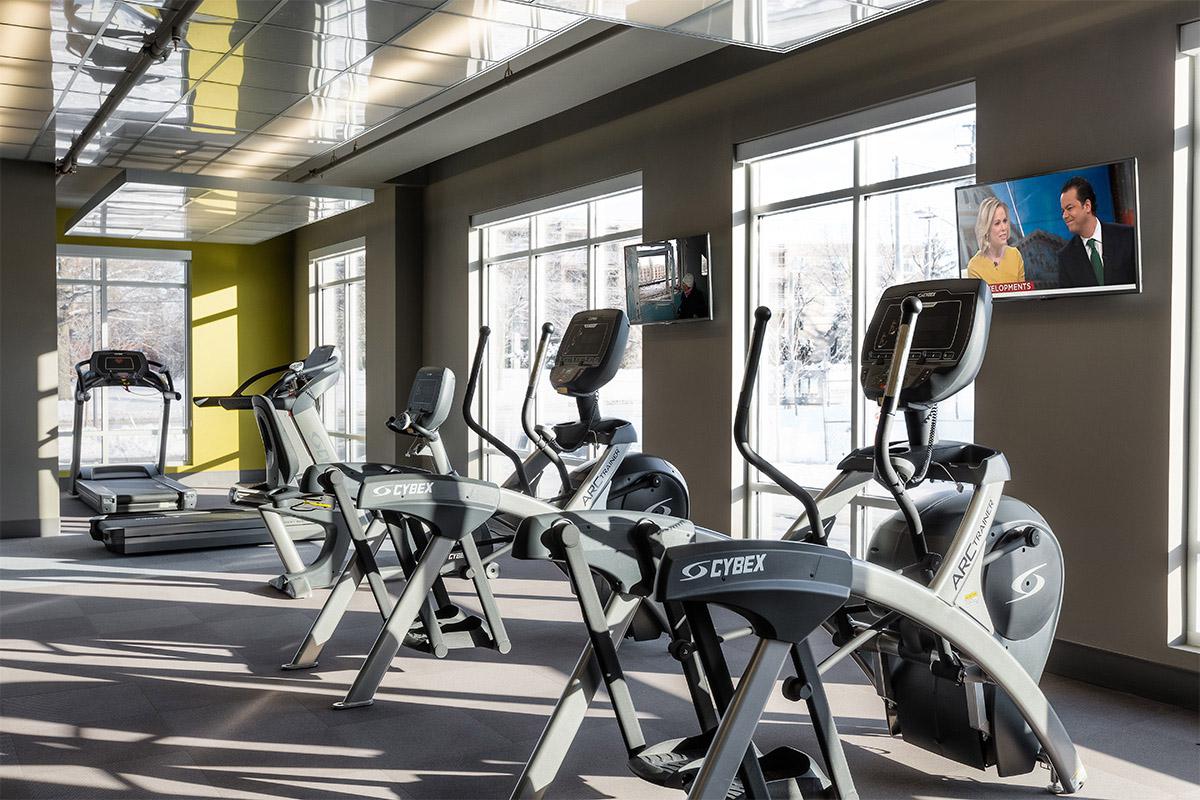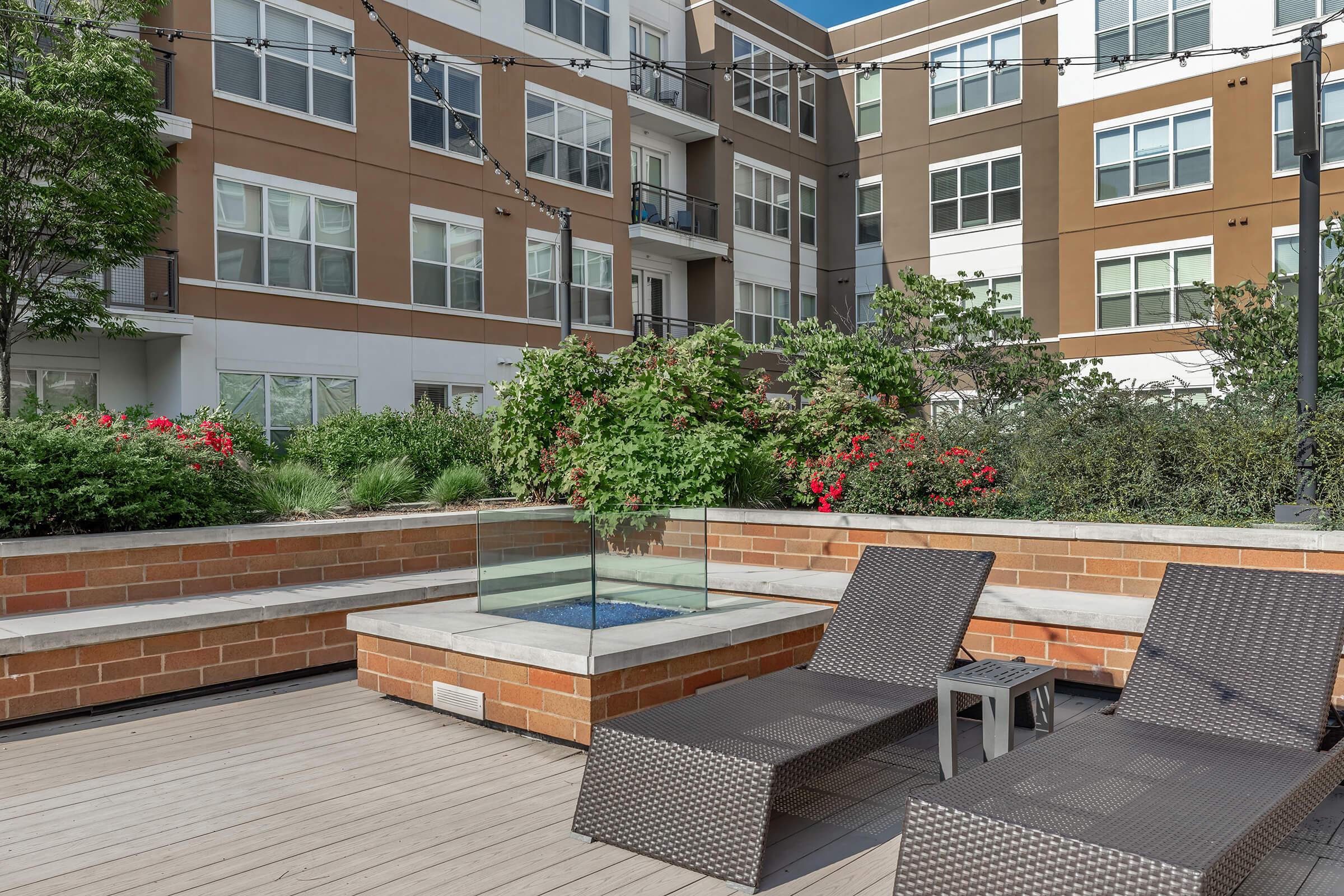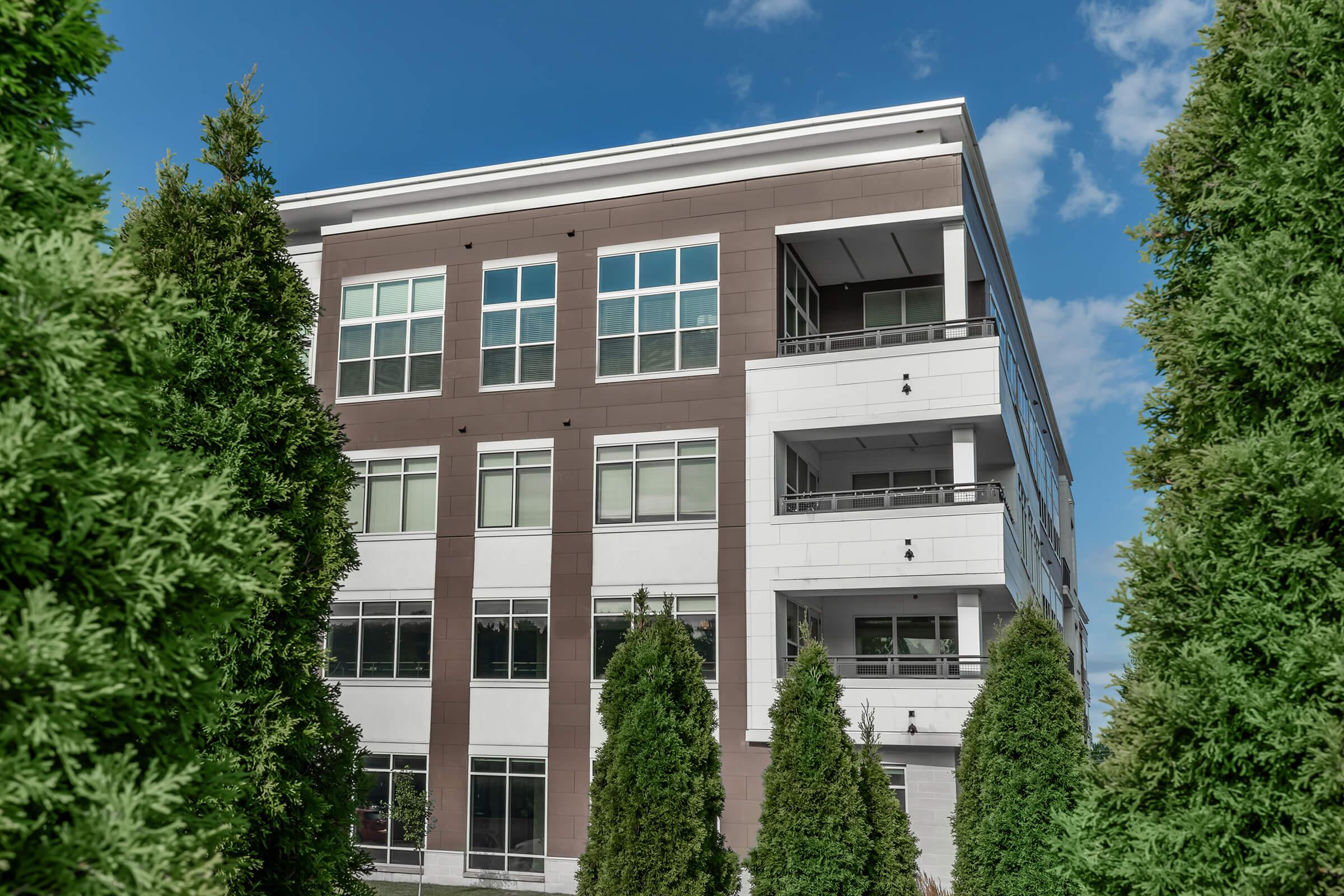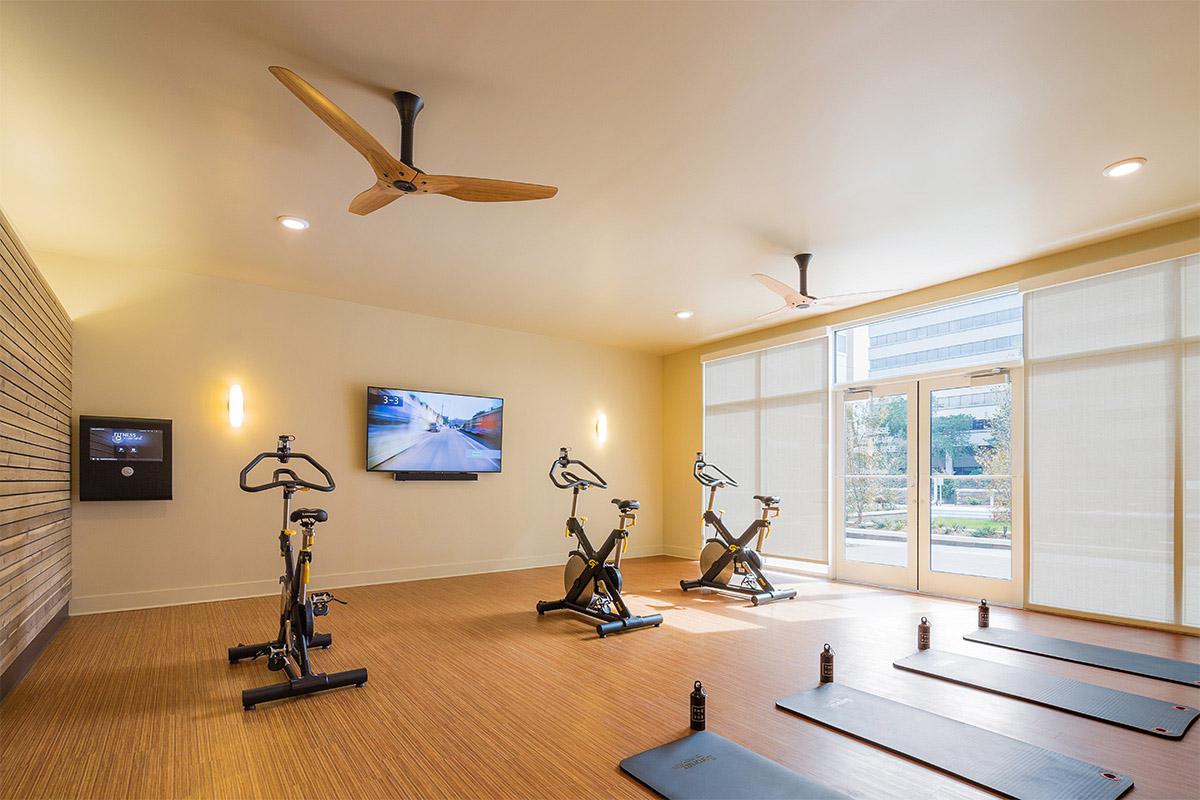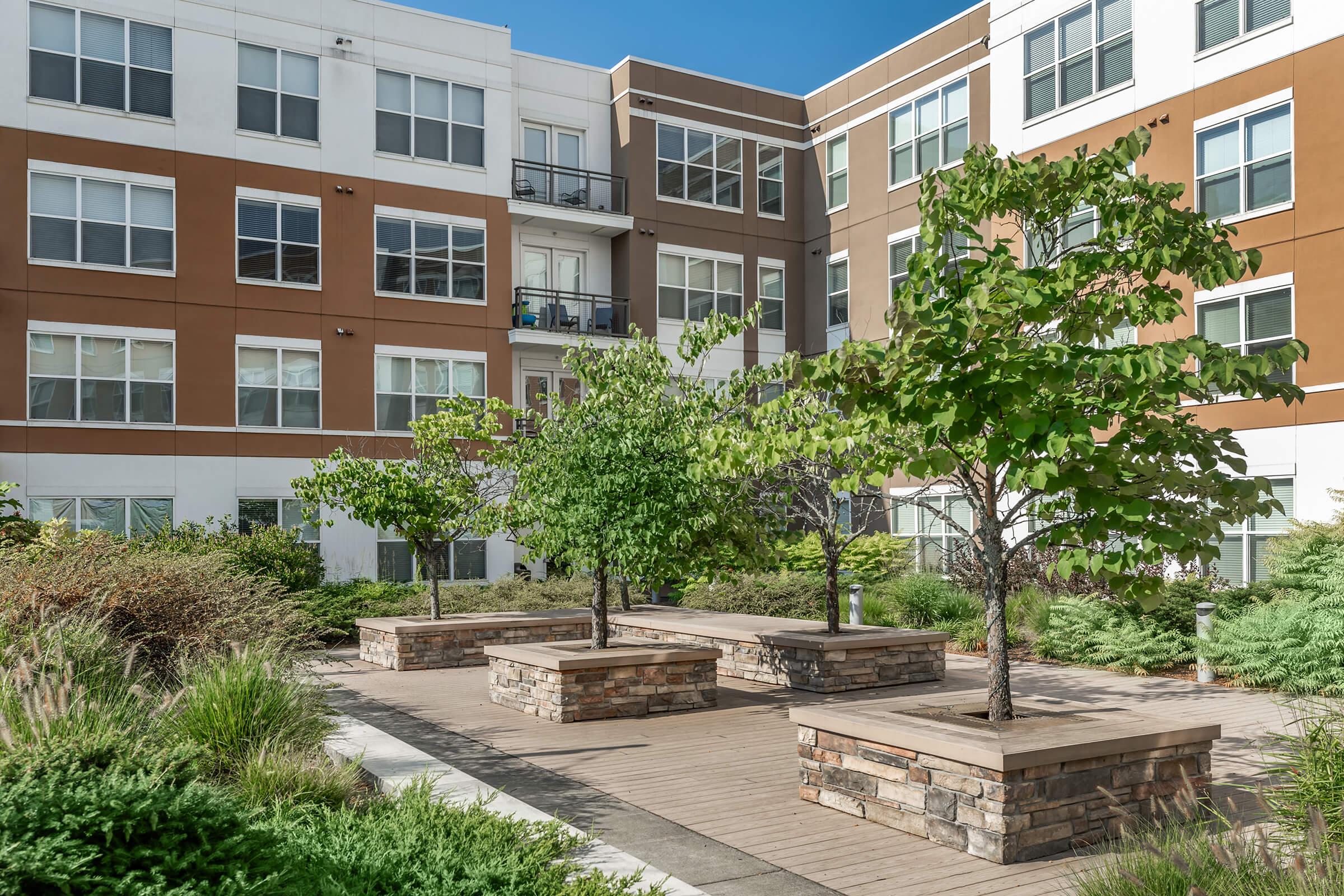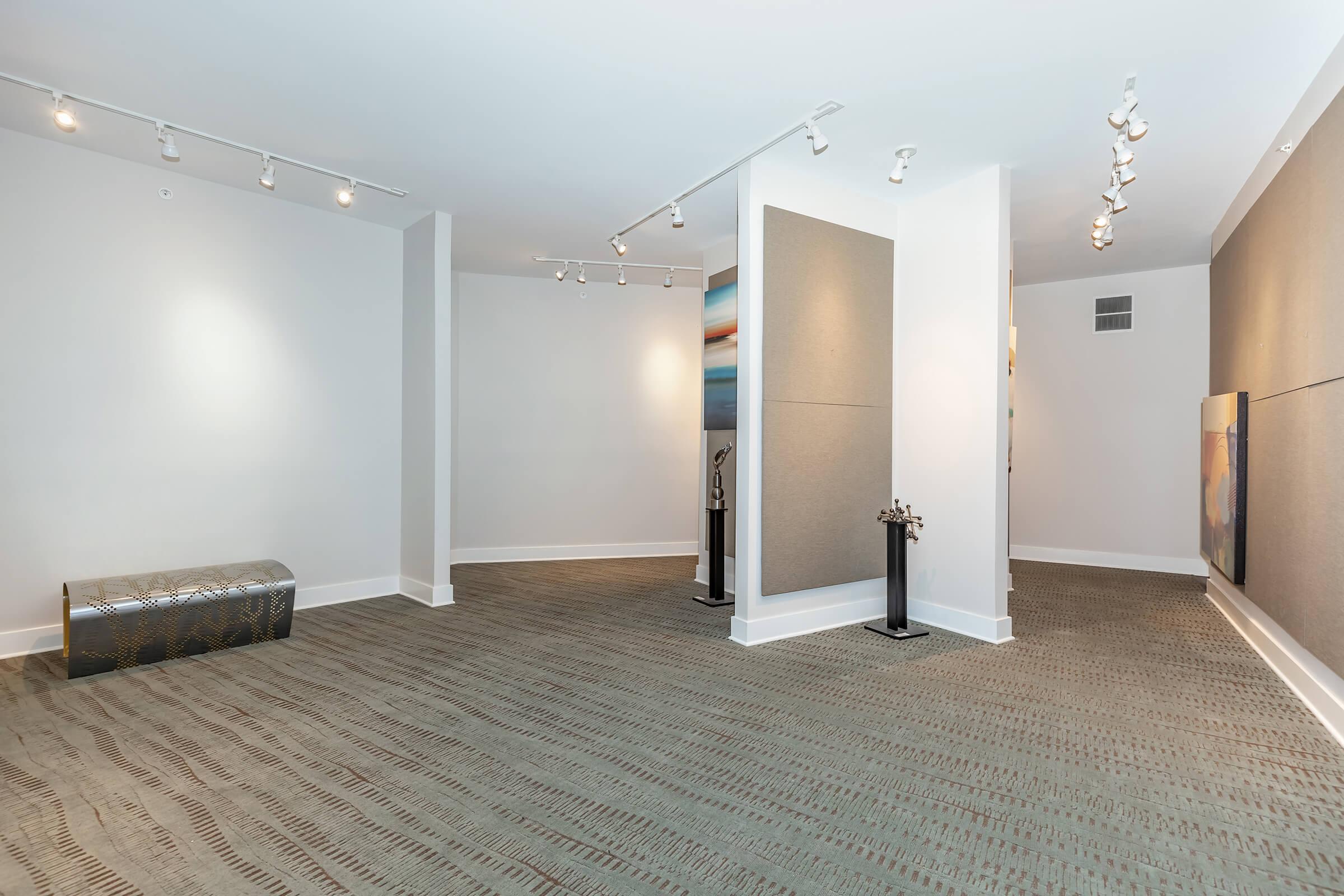 A02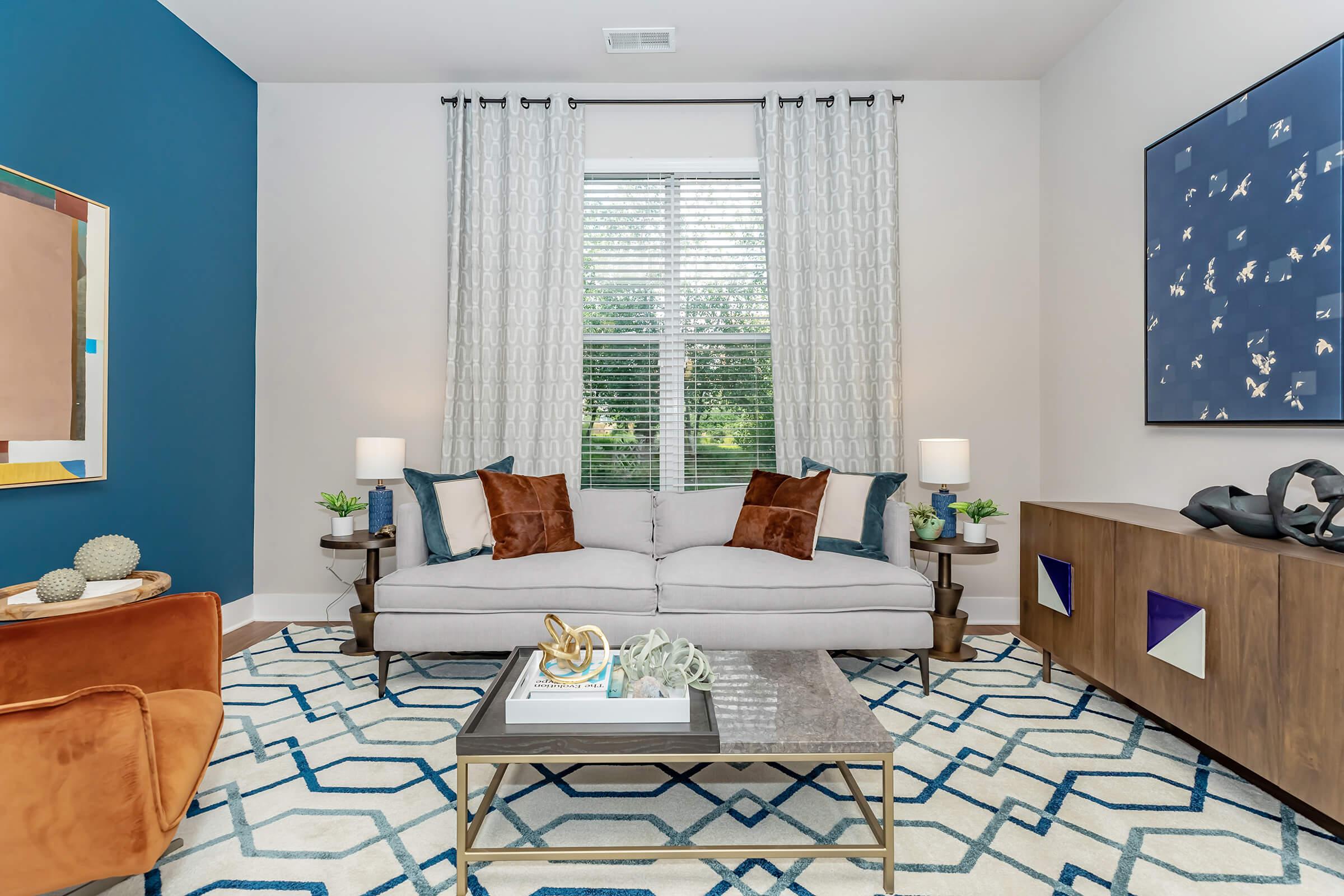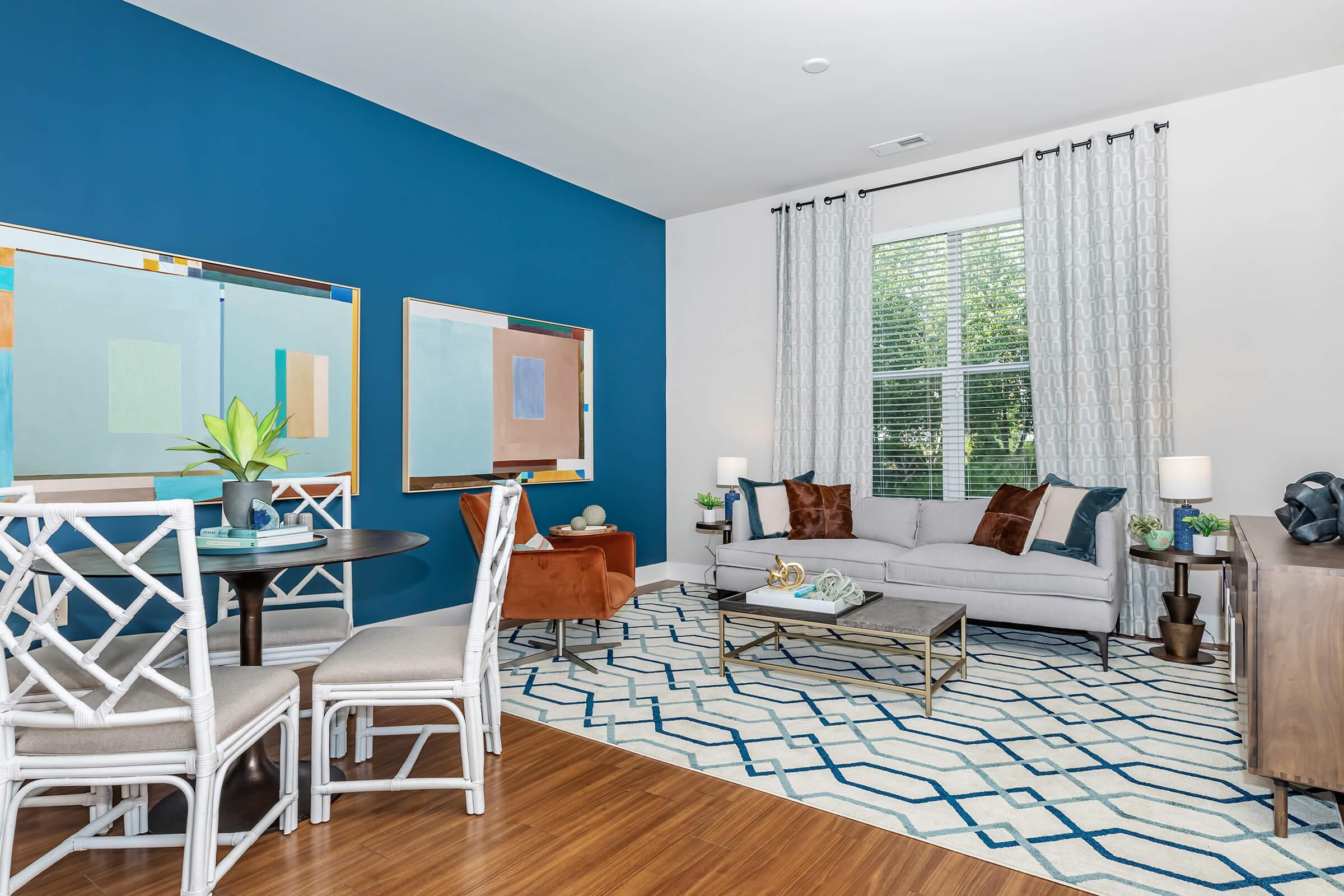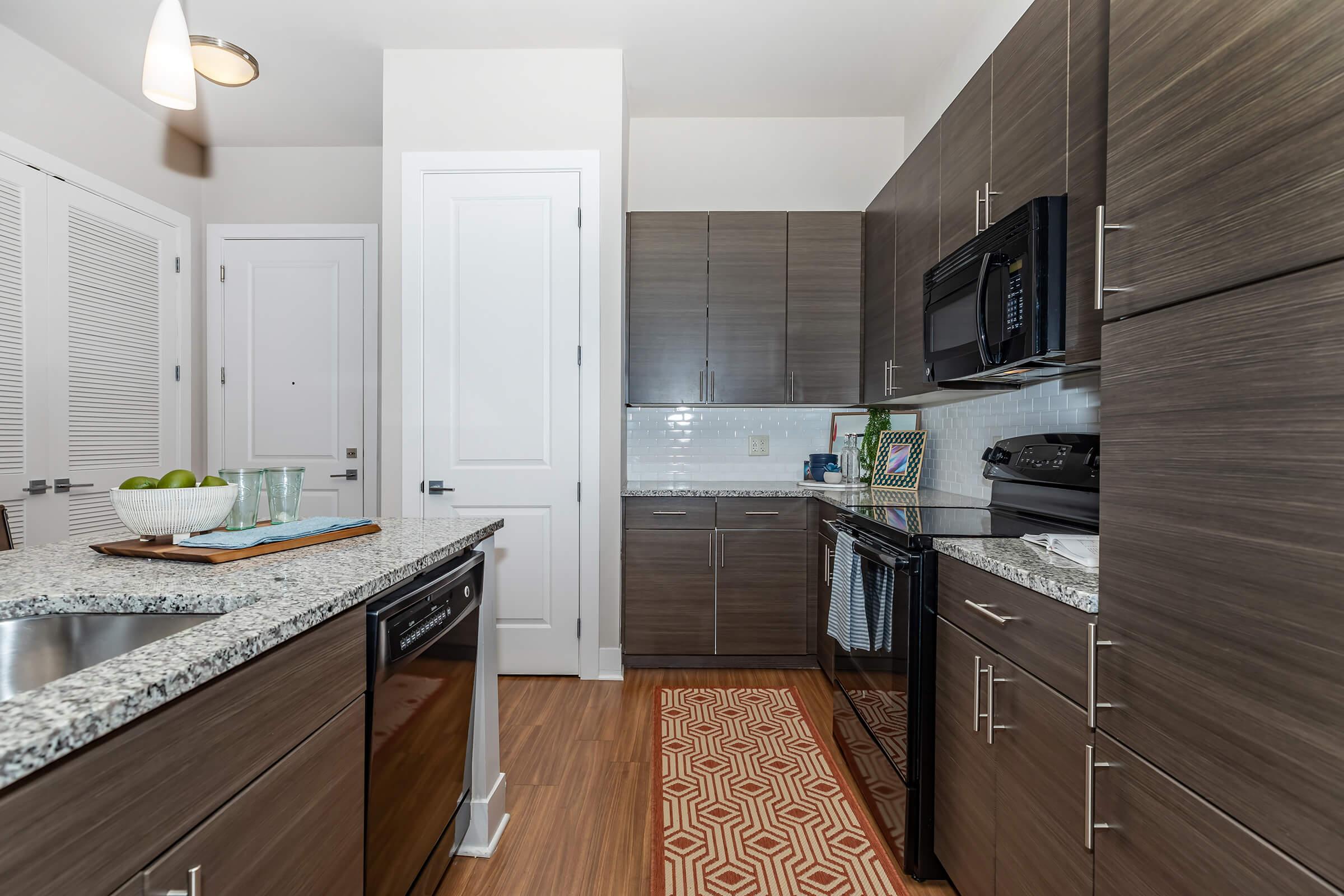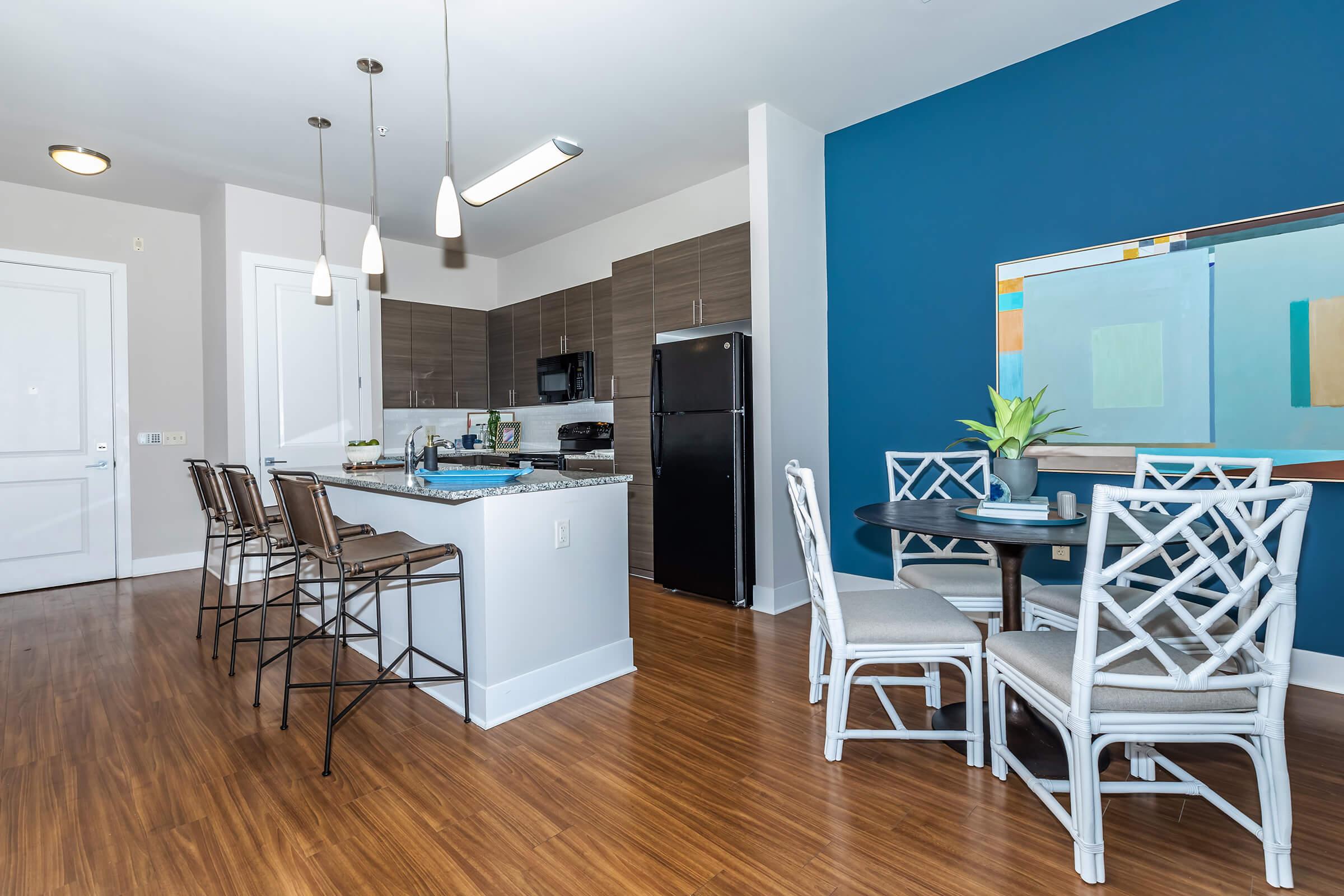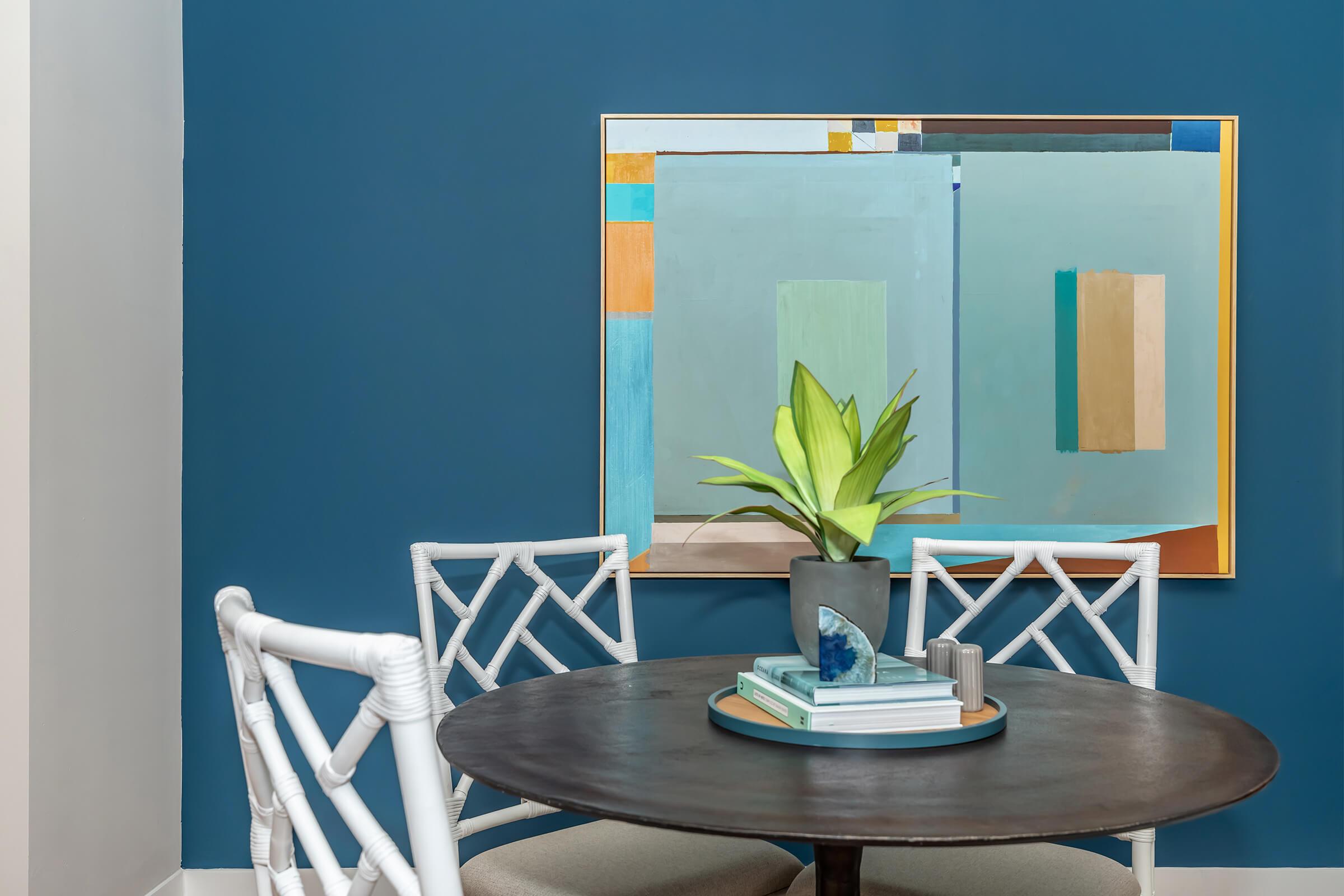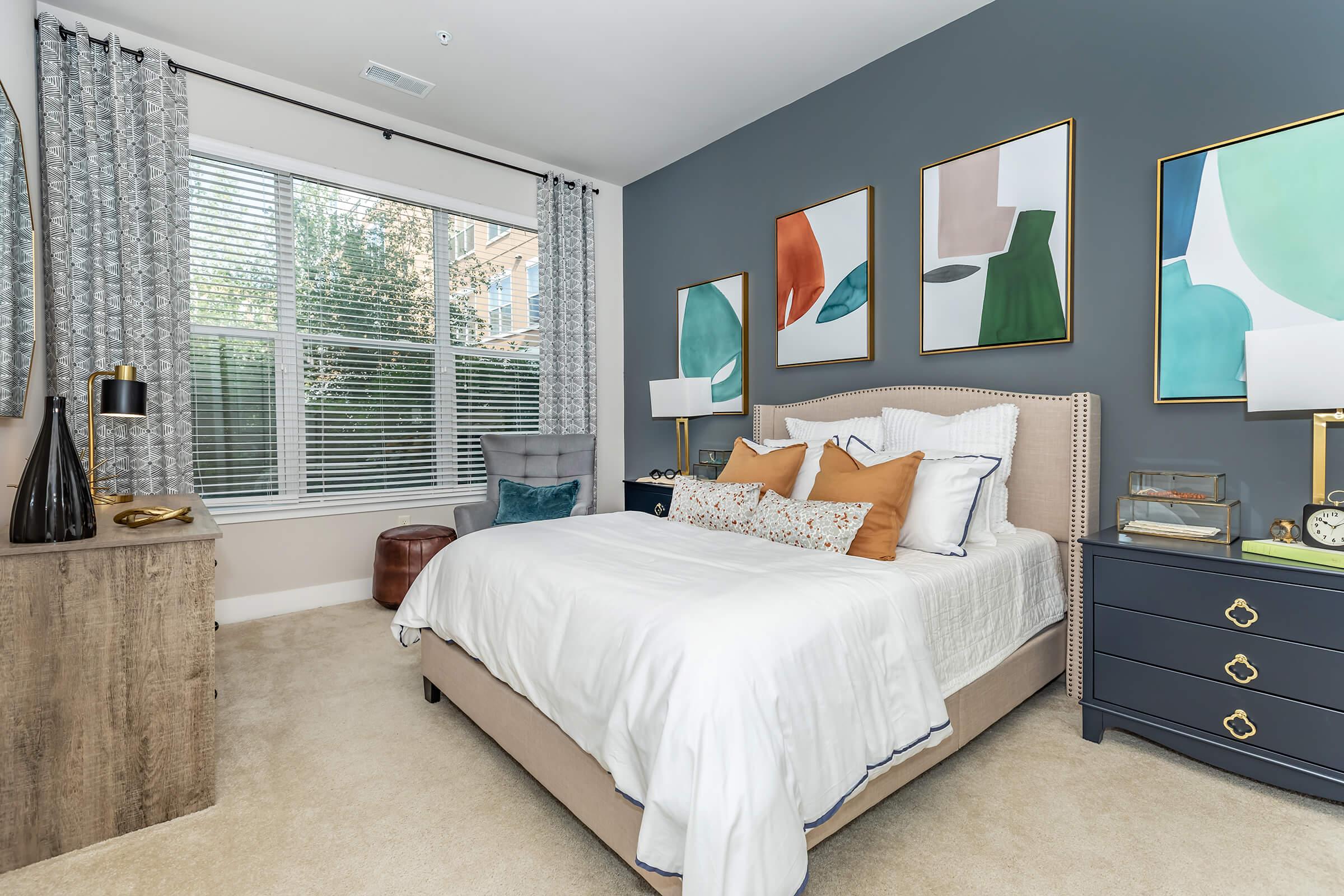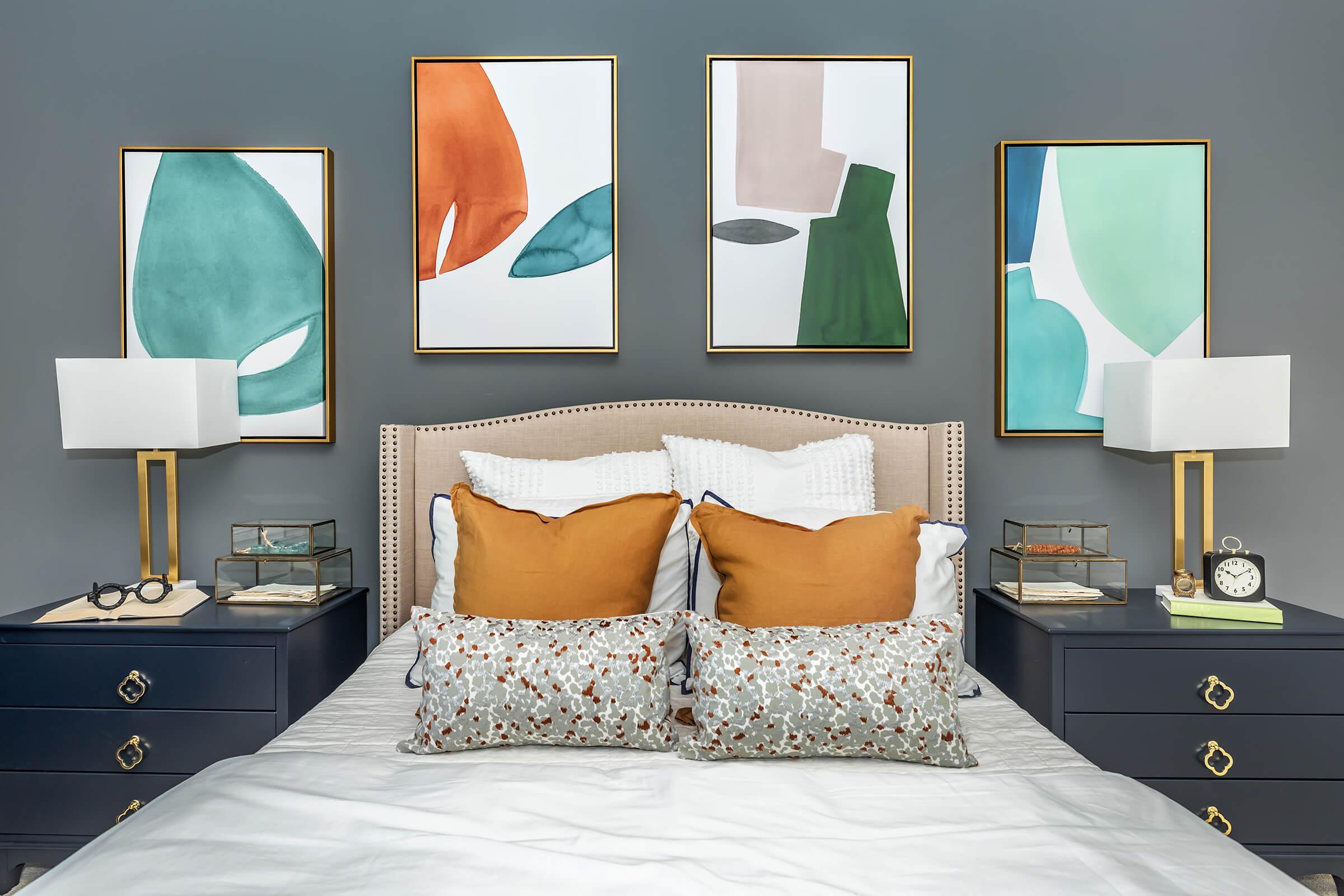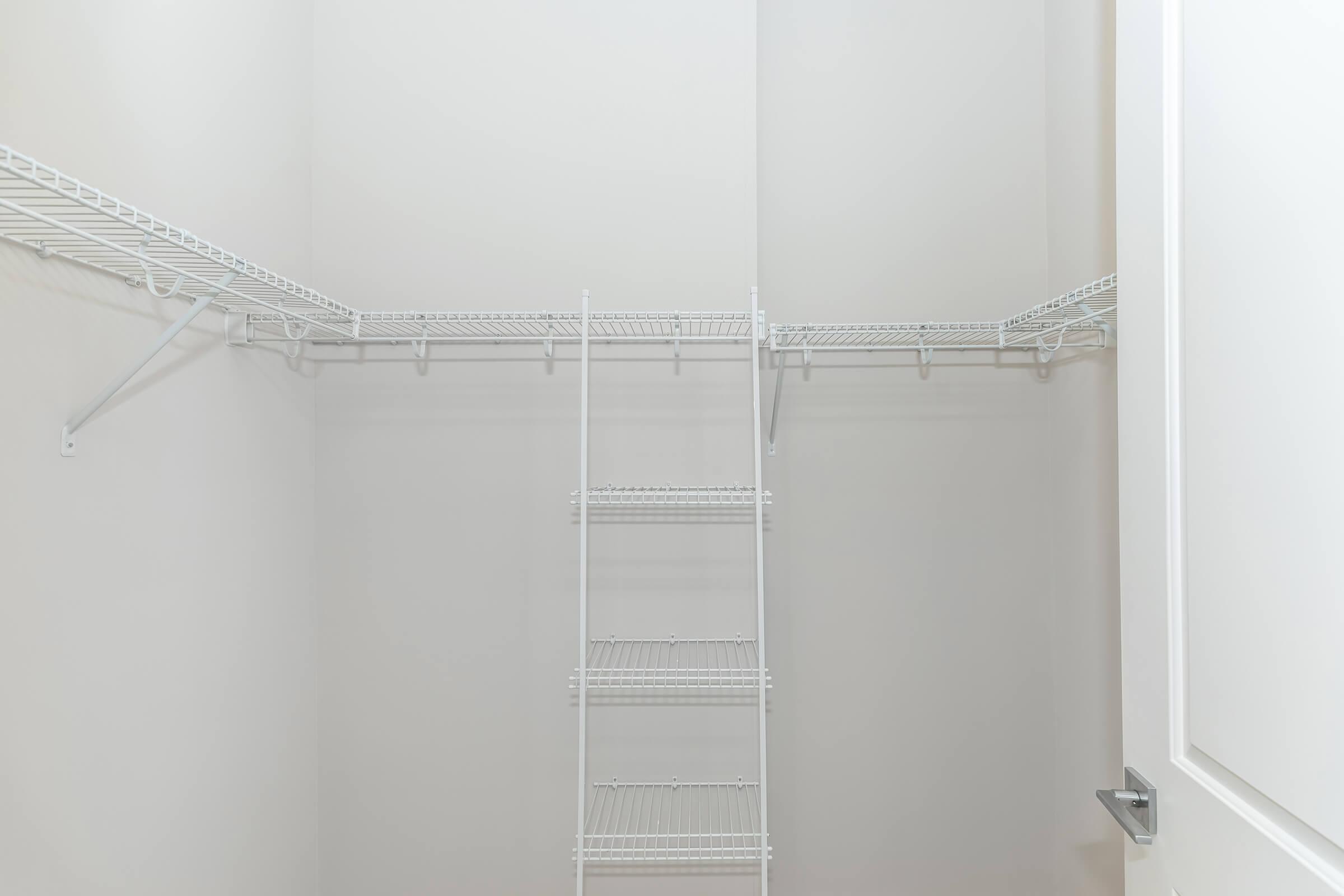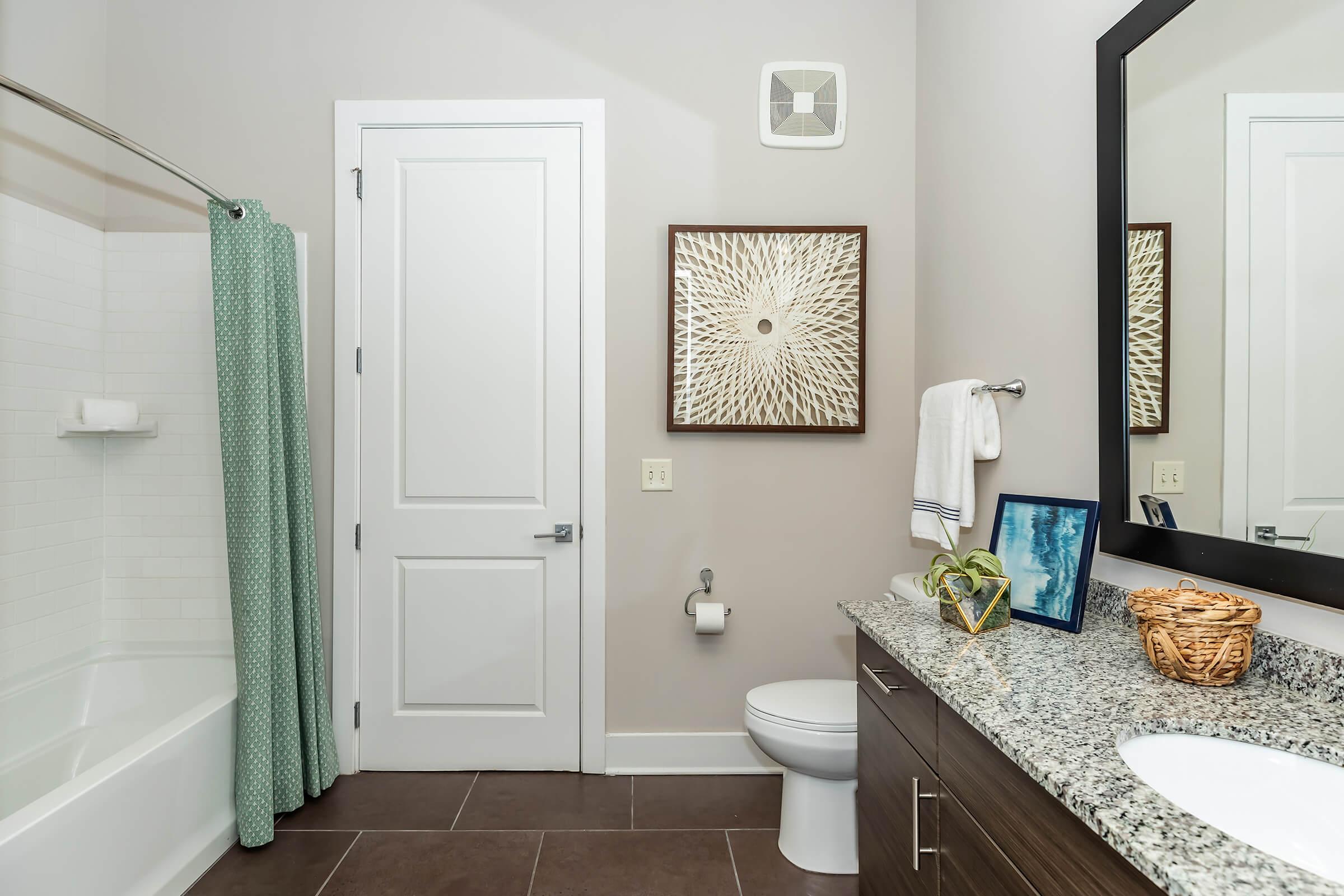 Interiors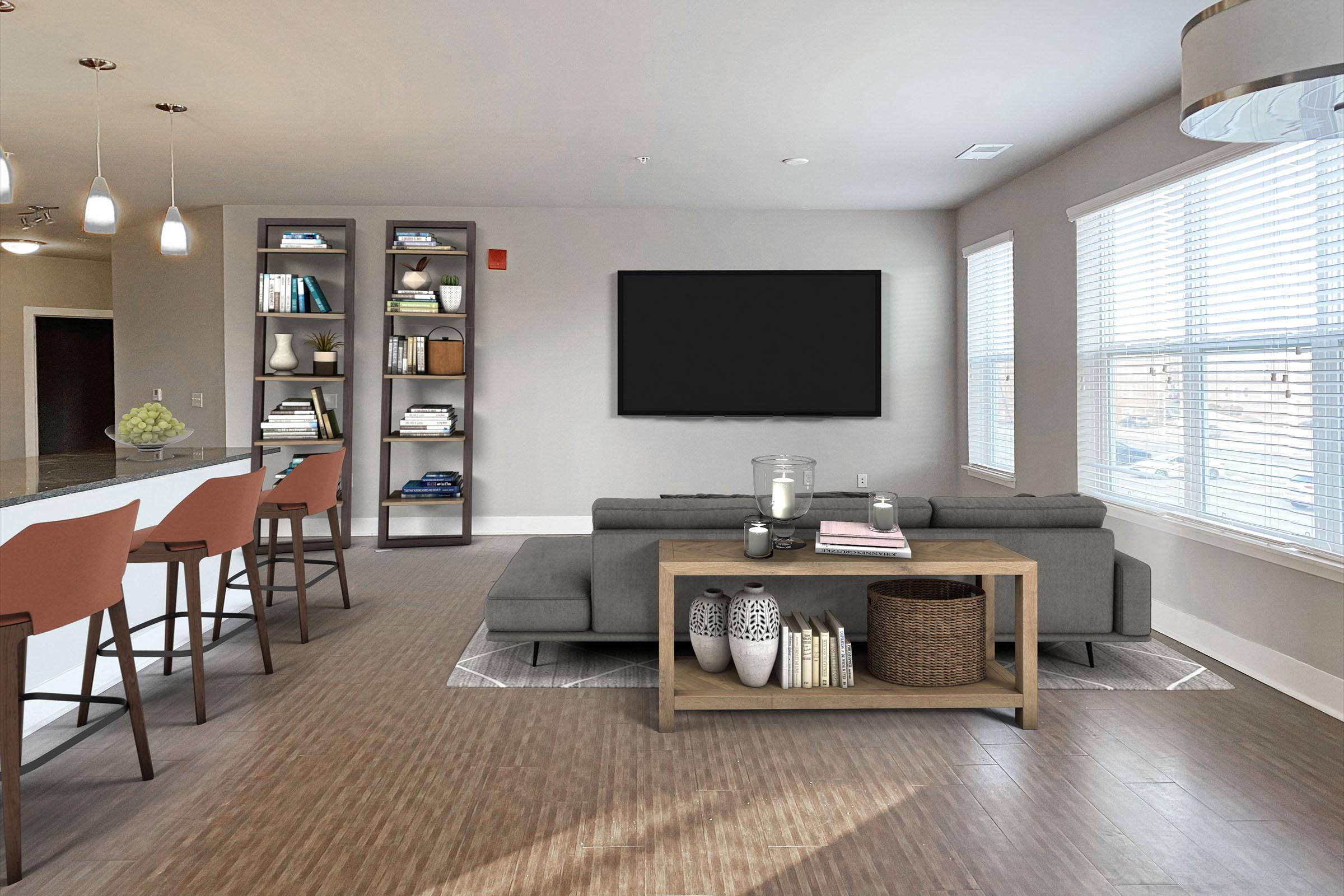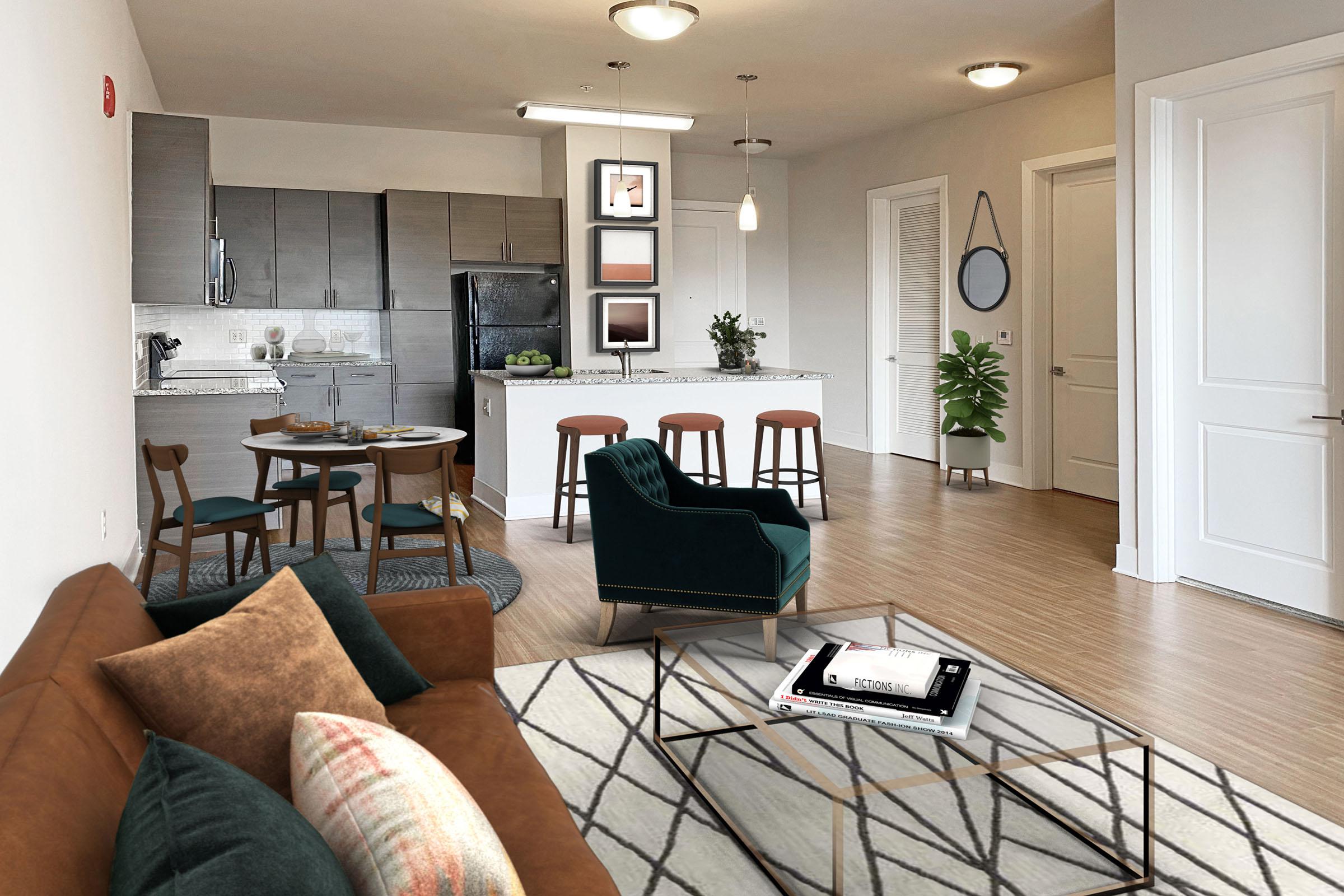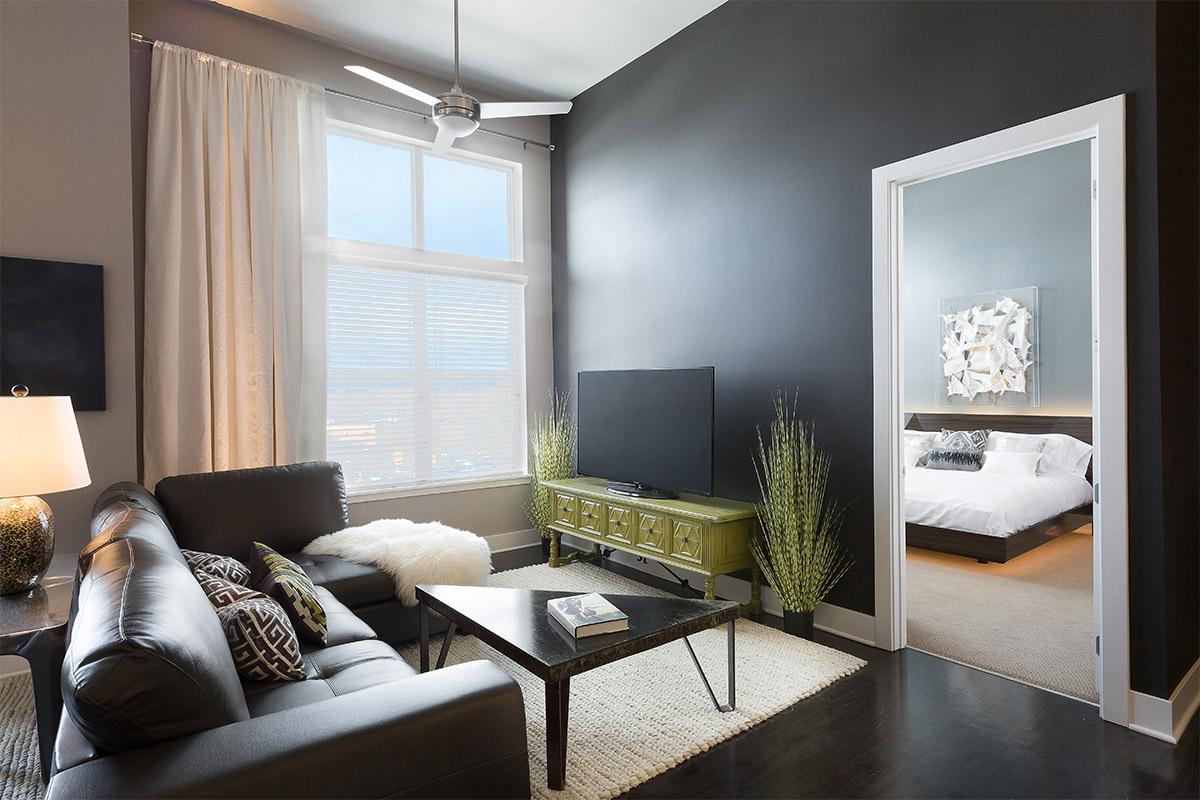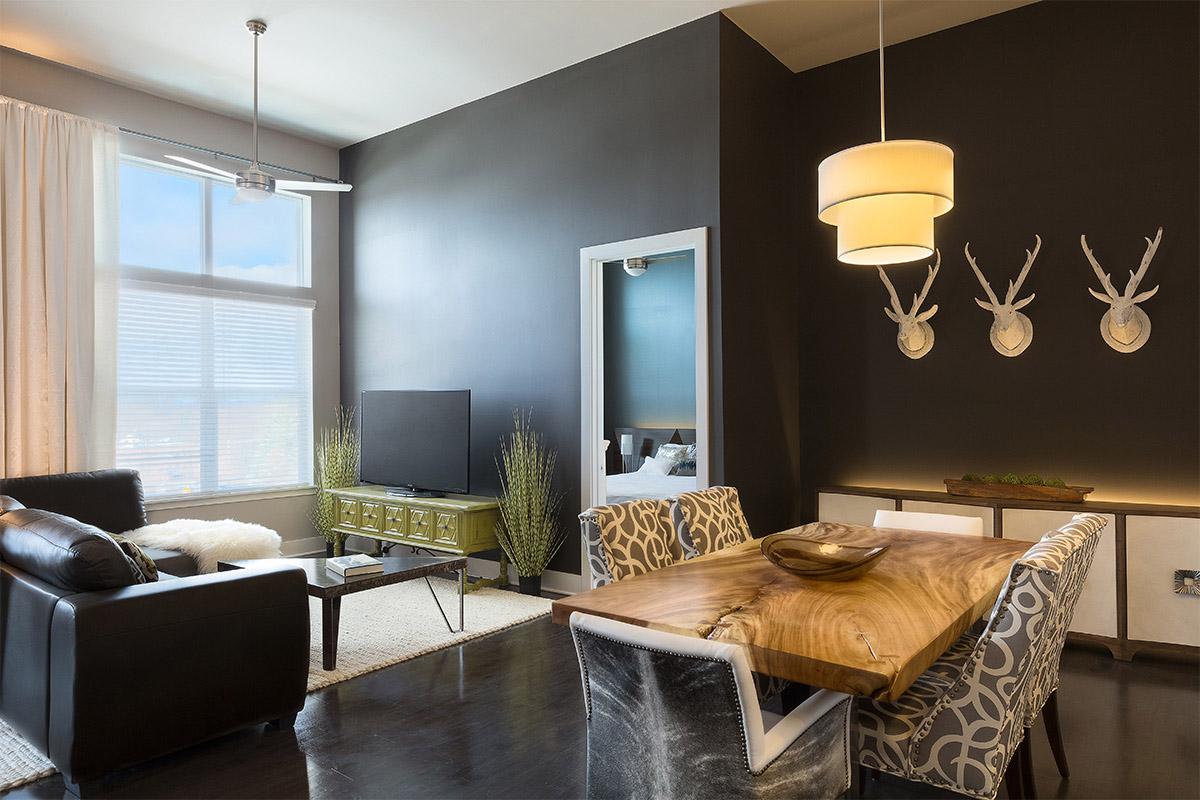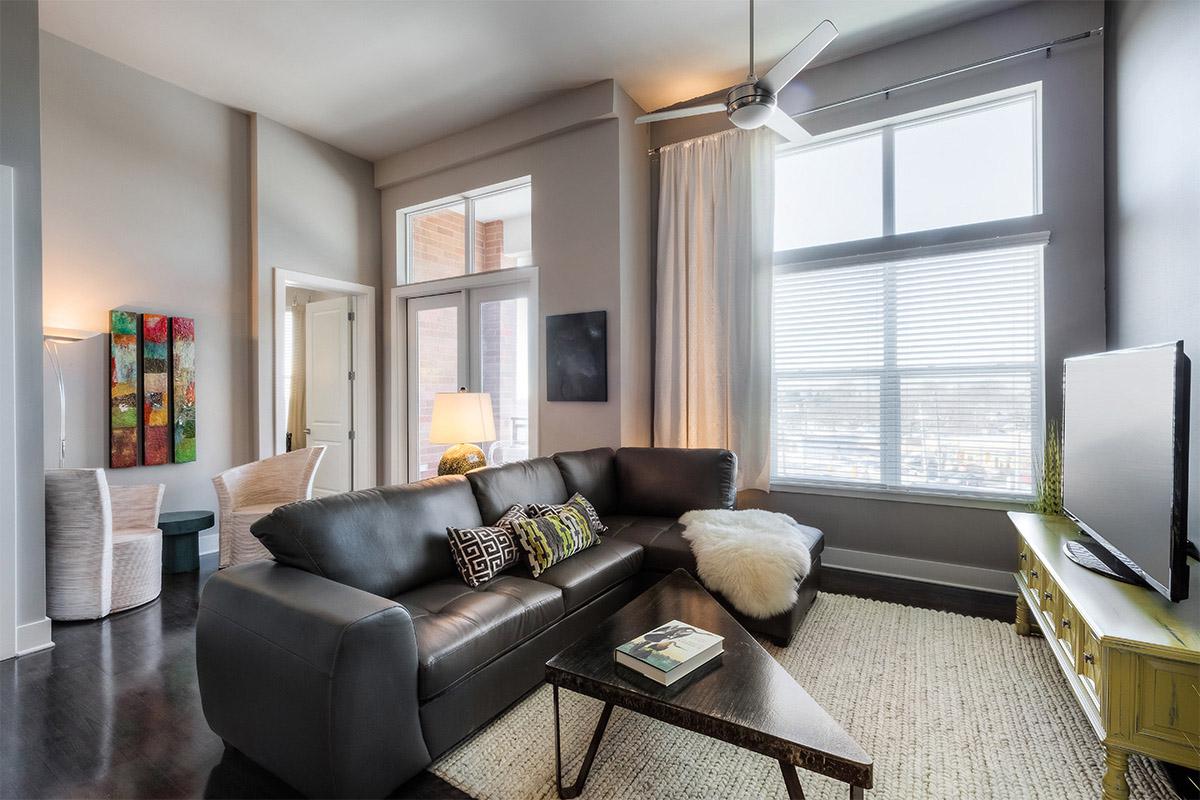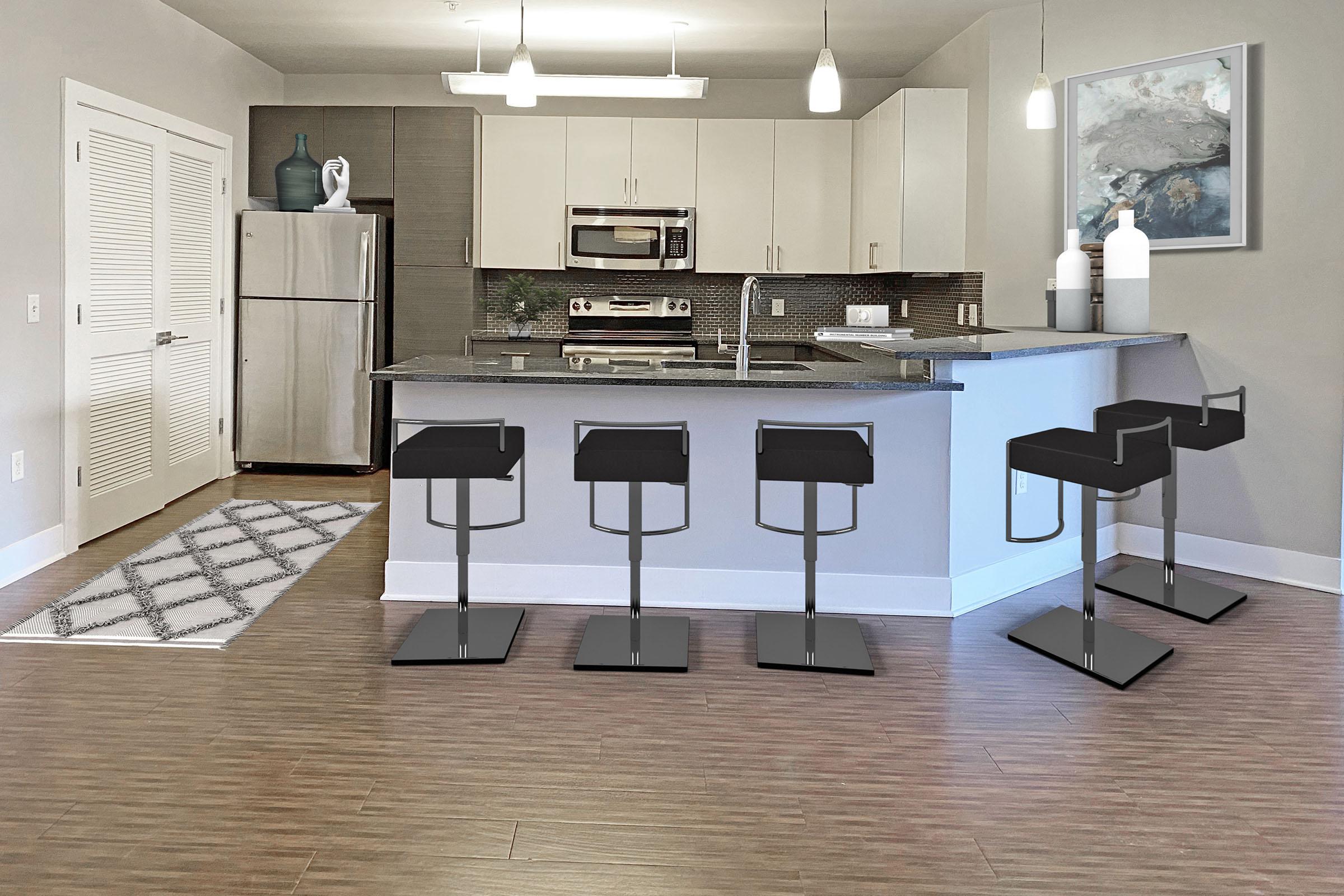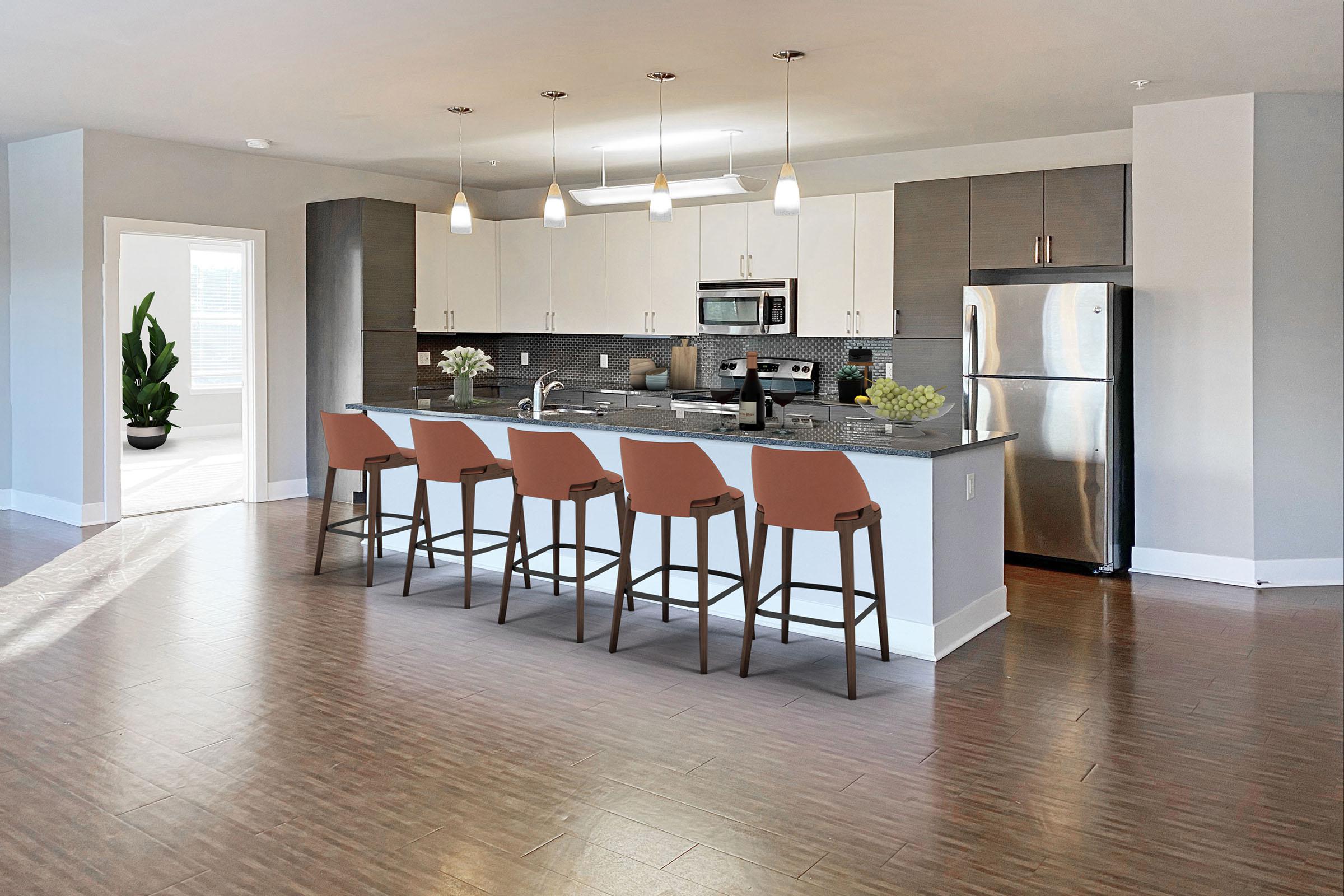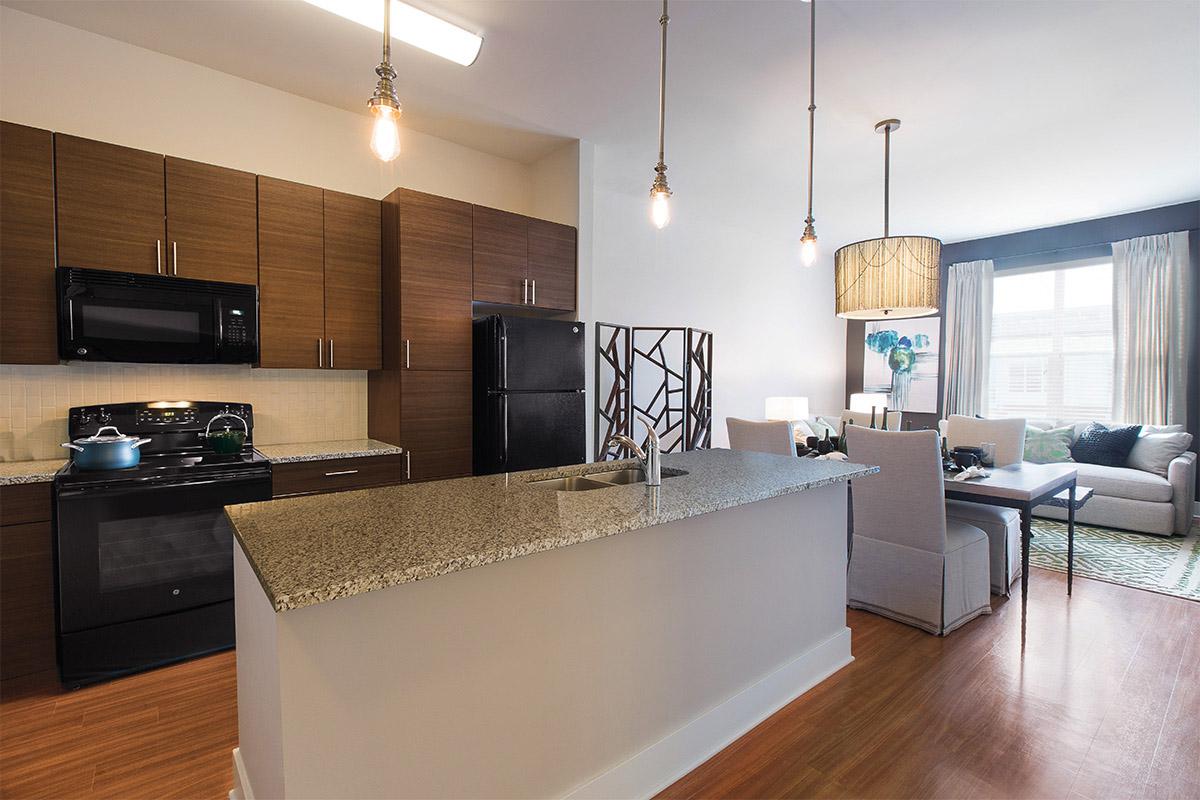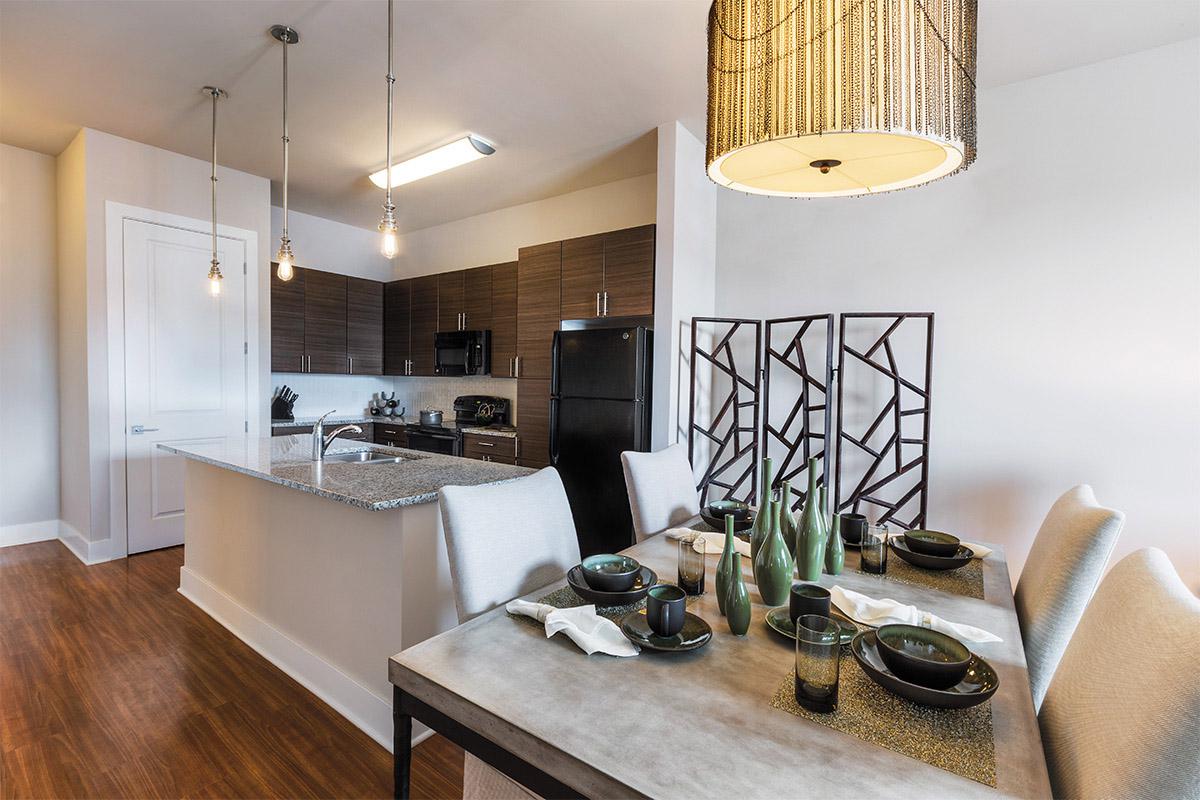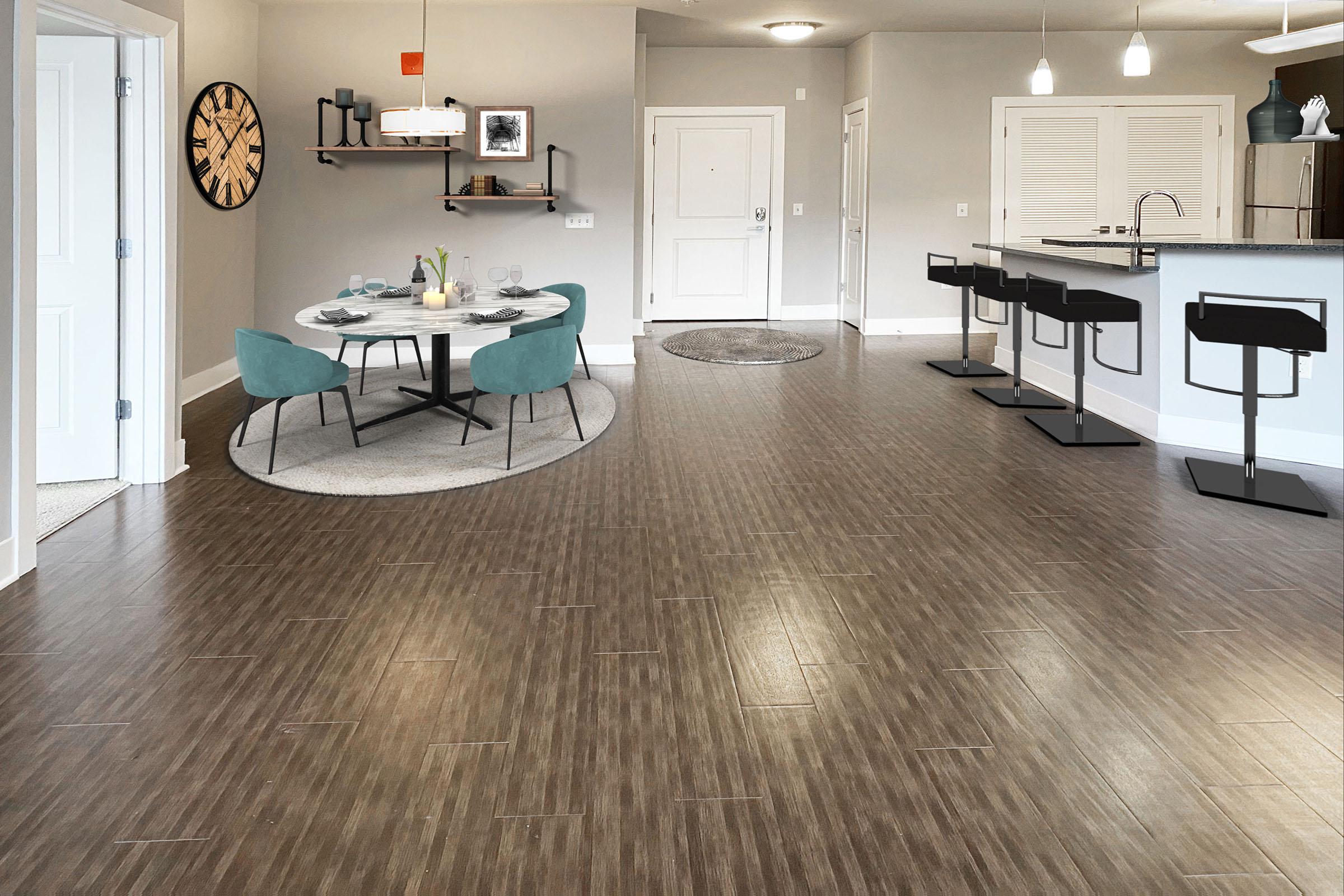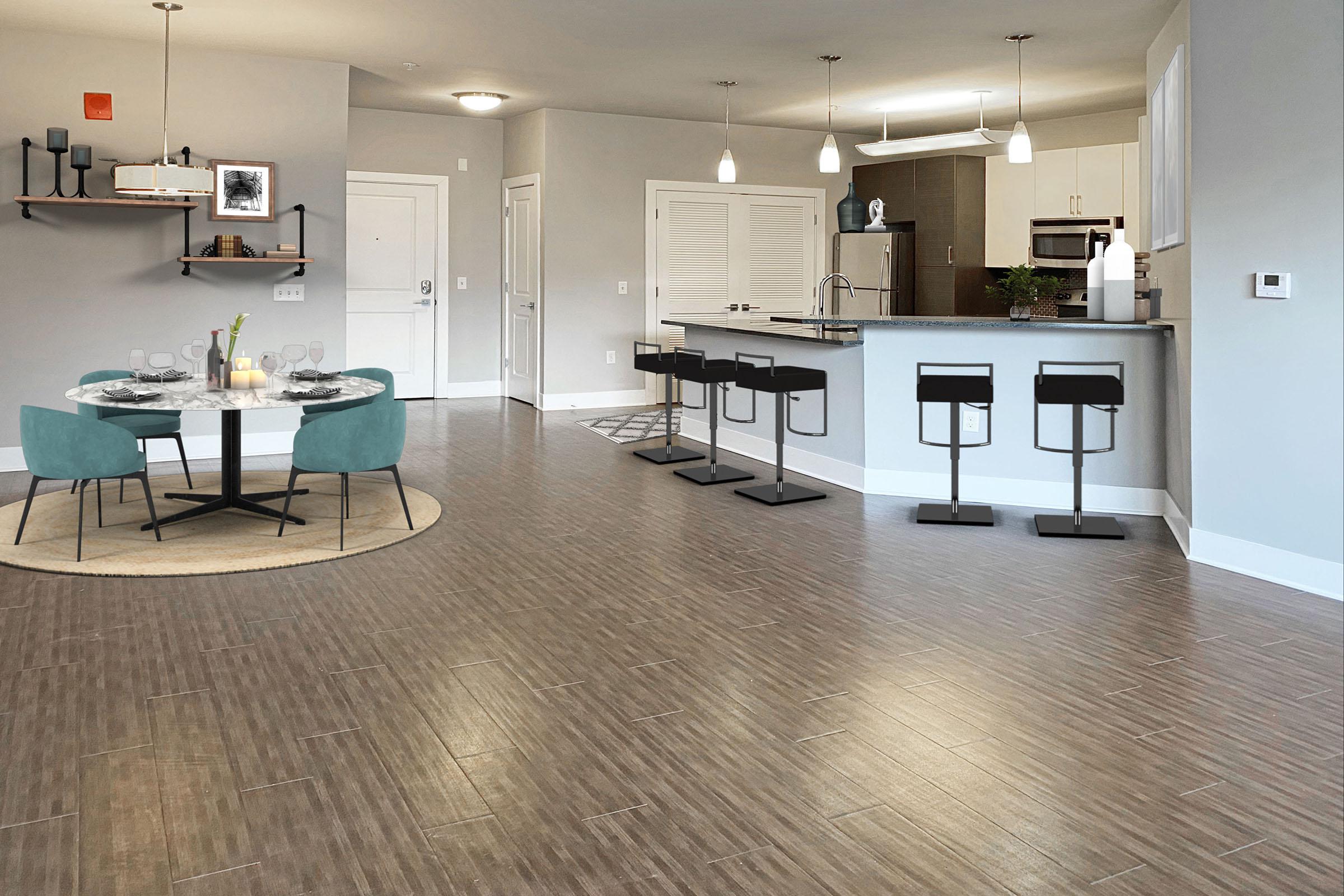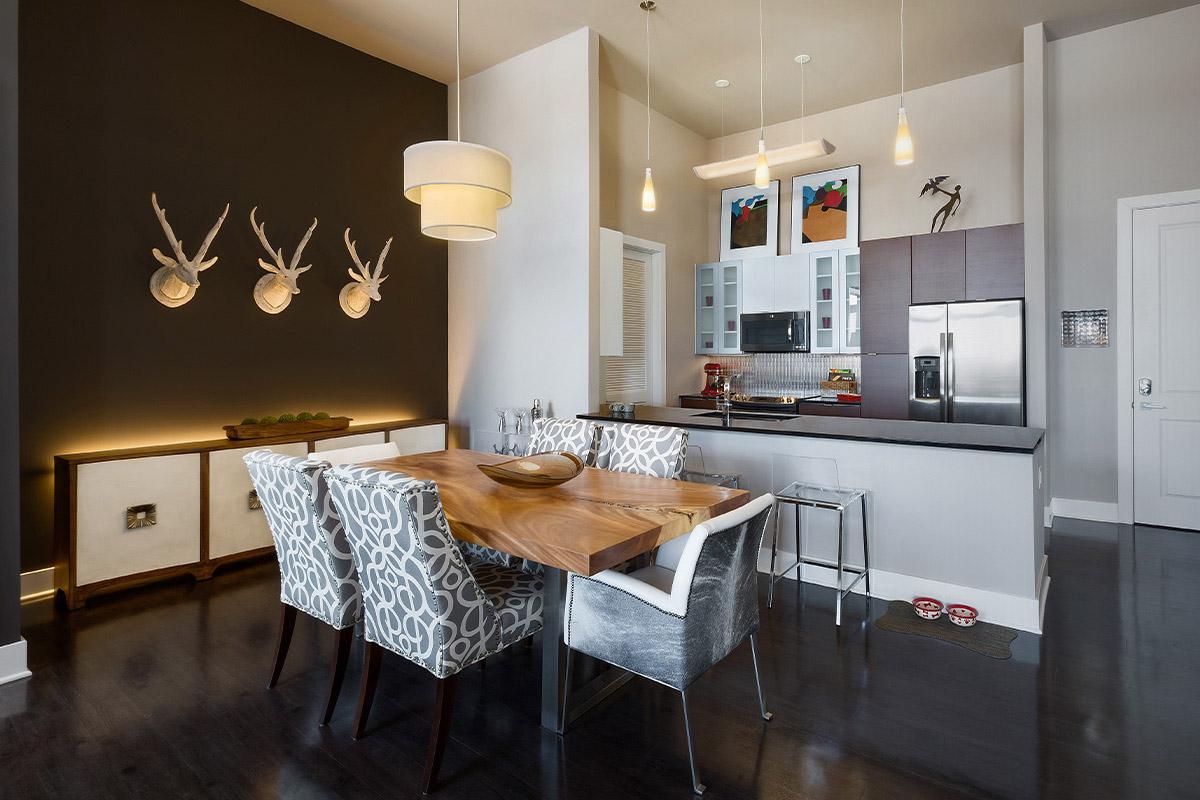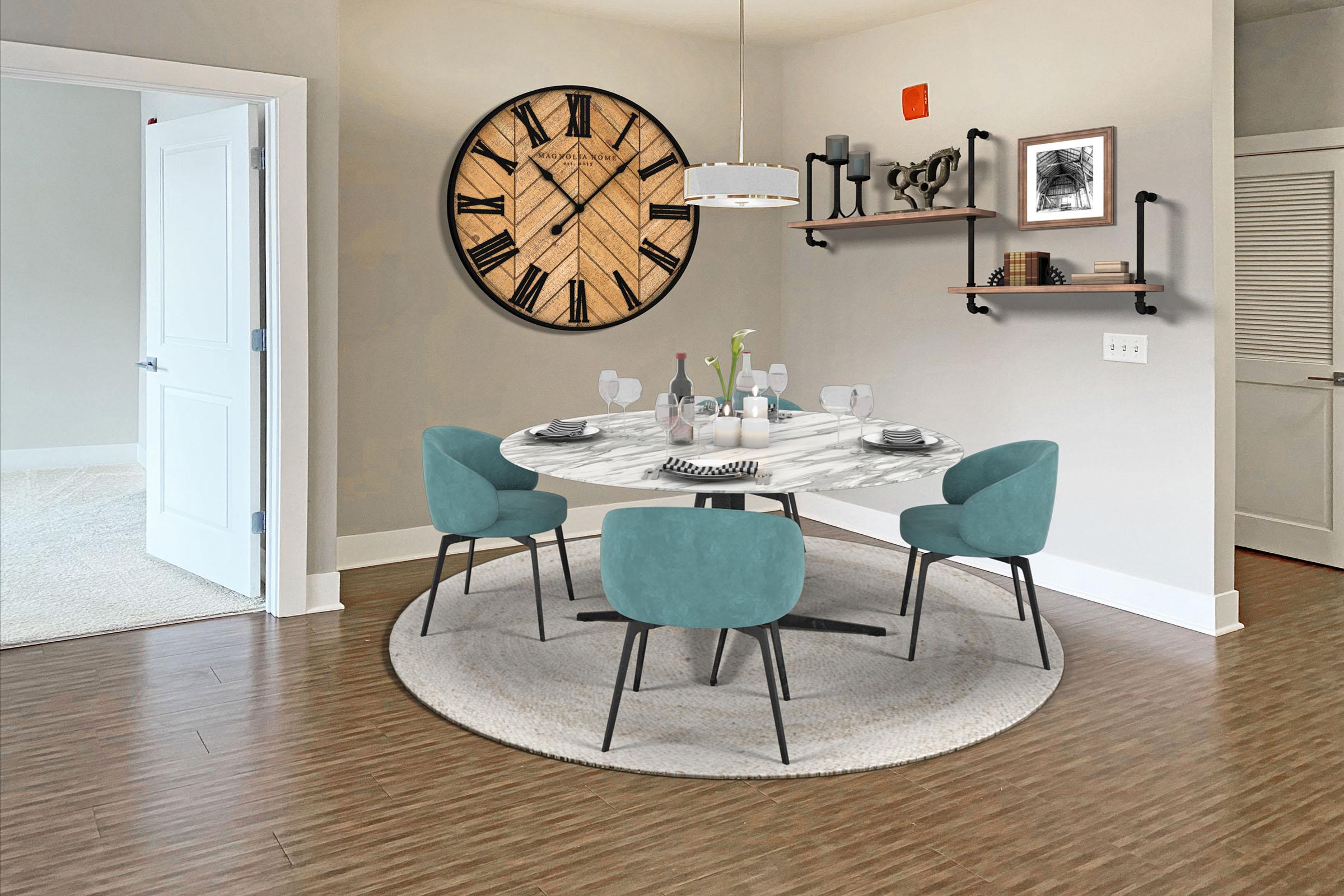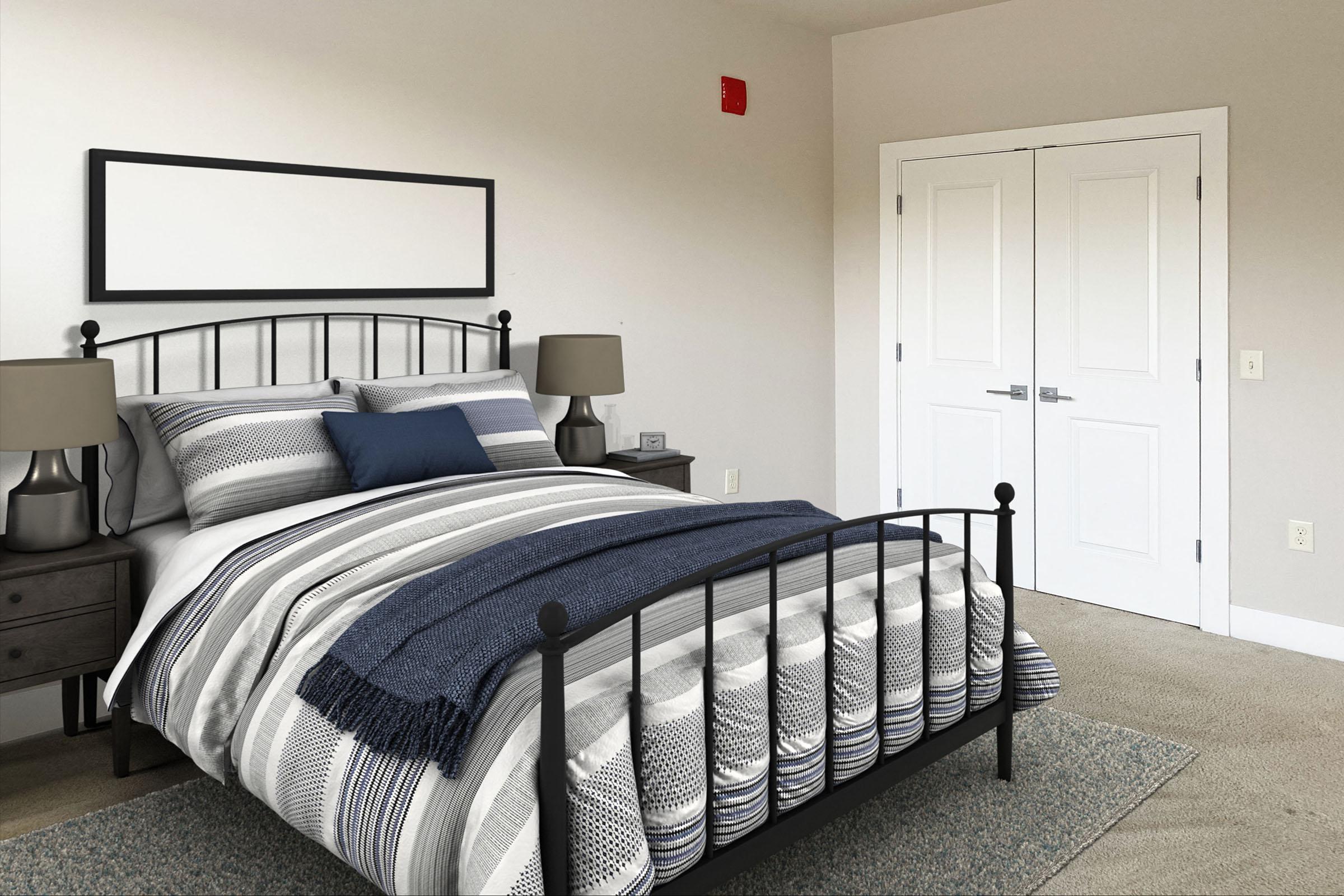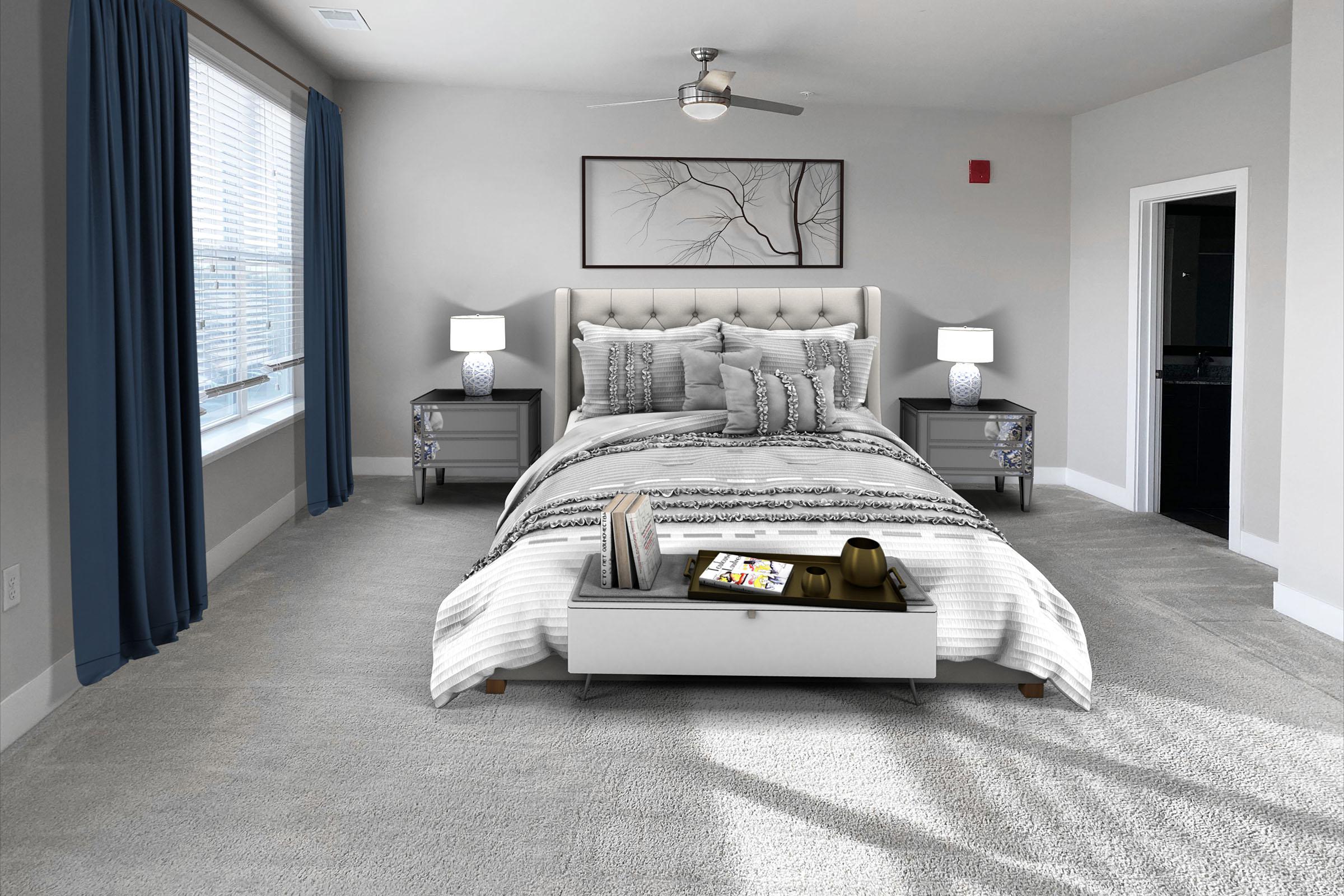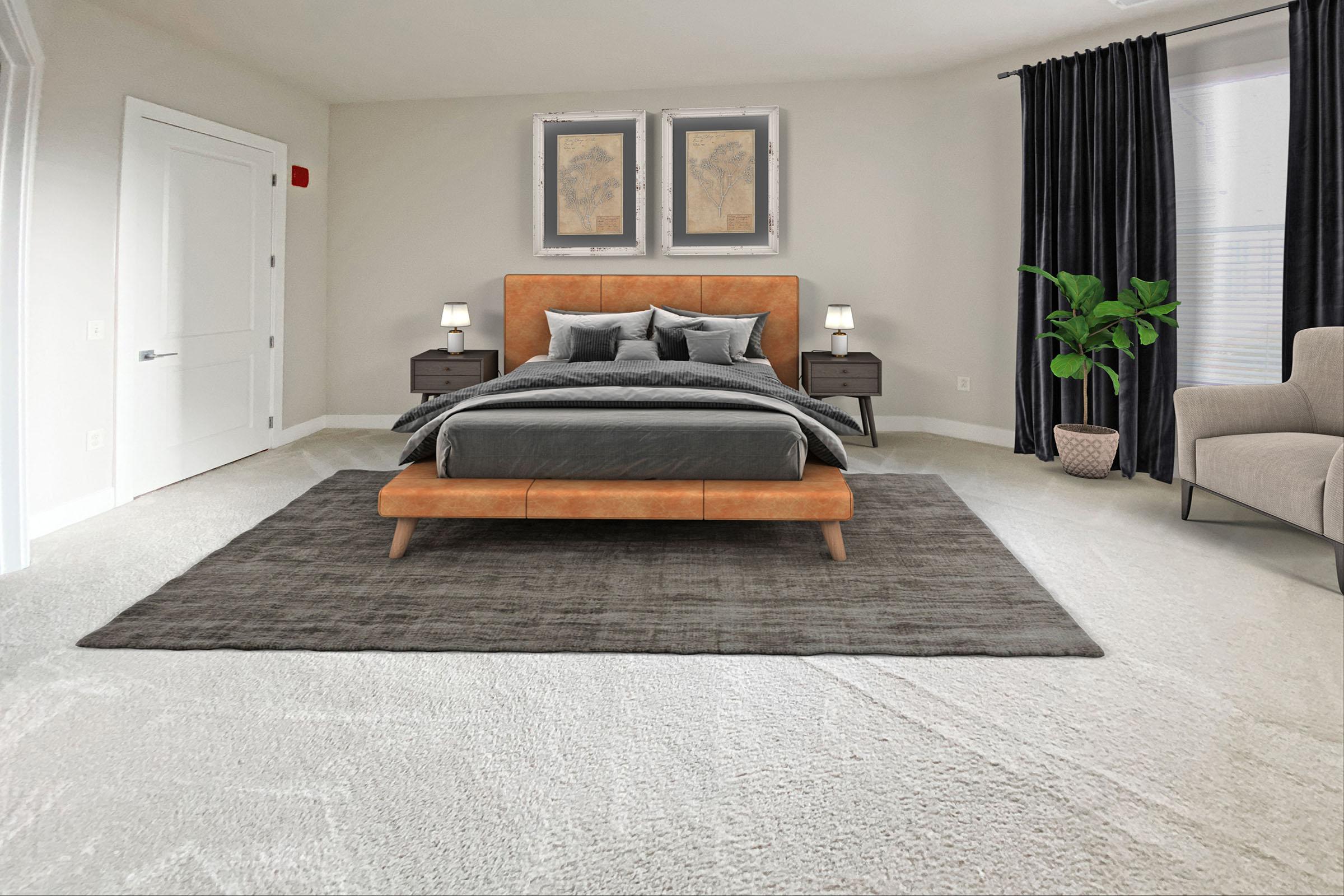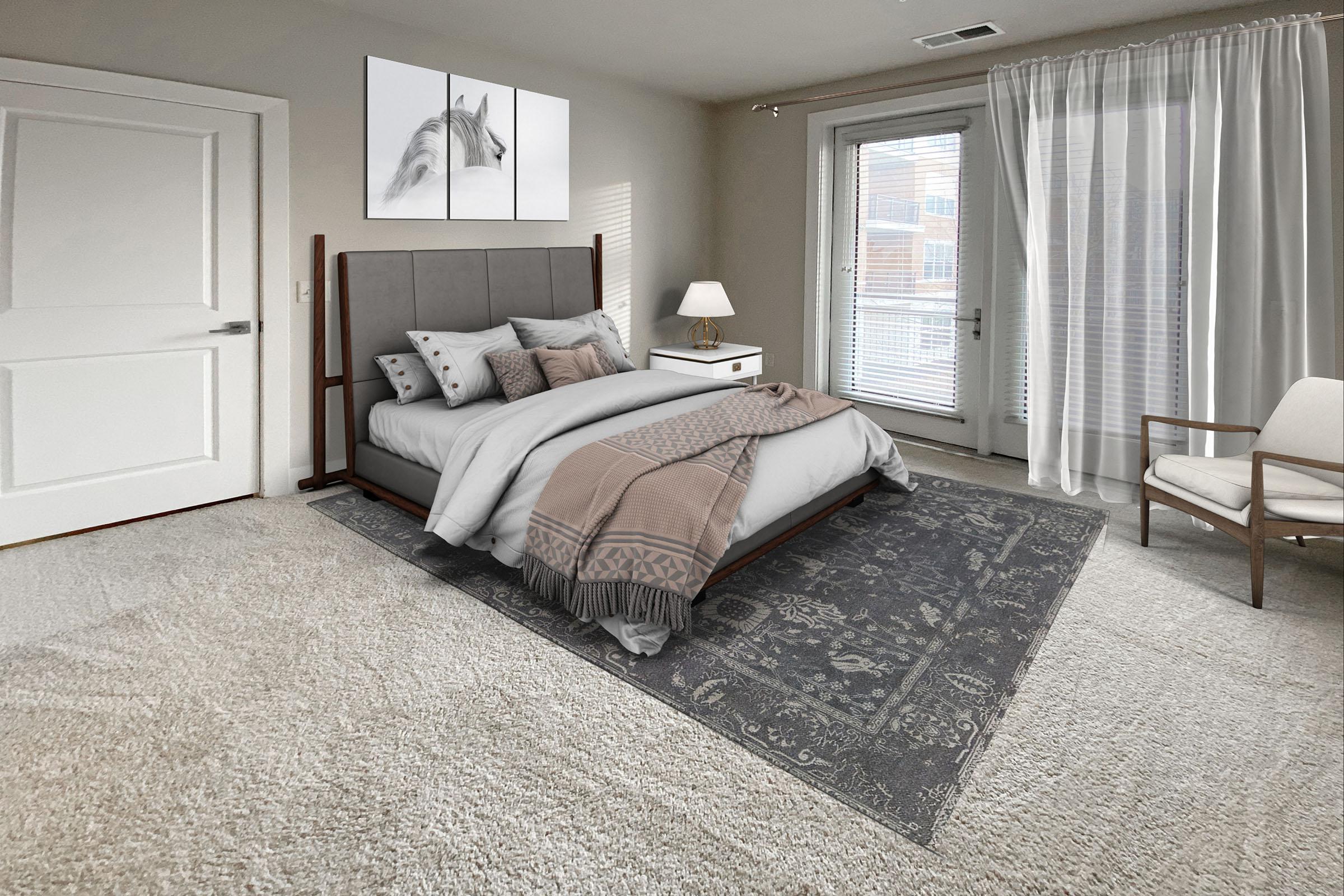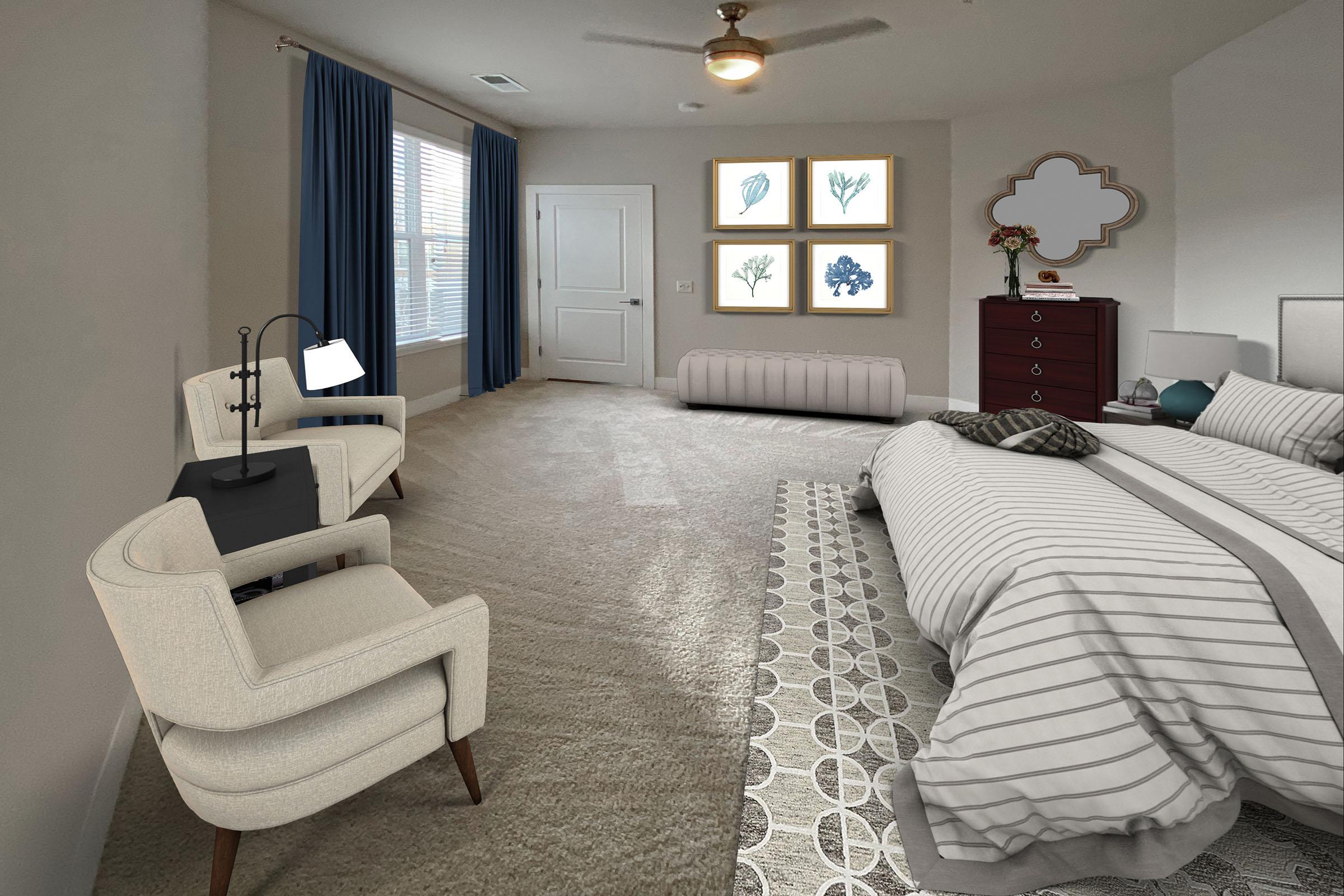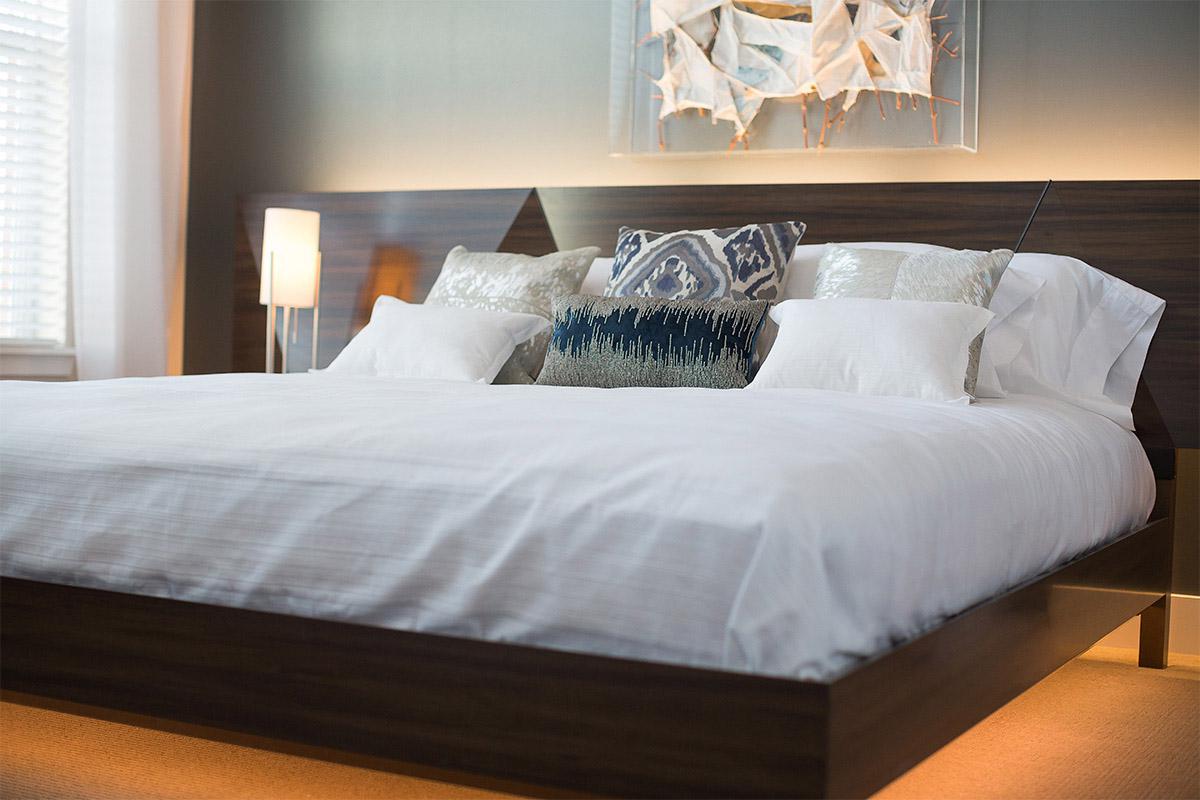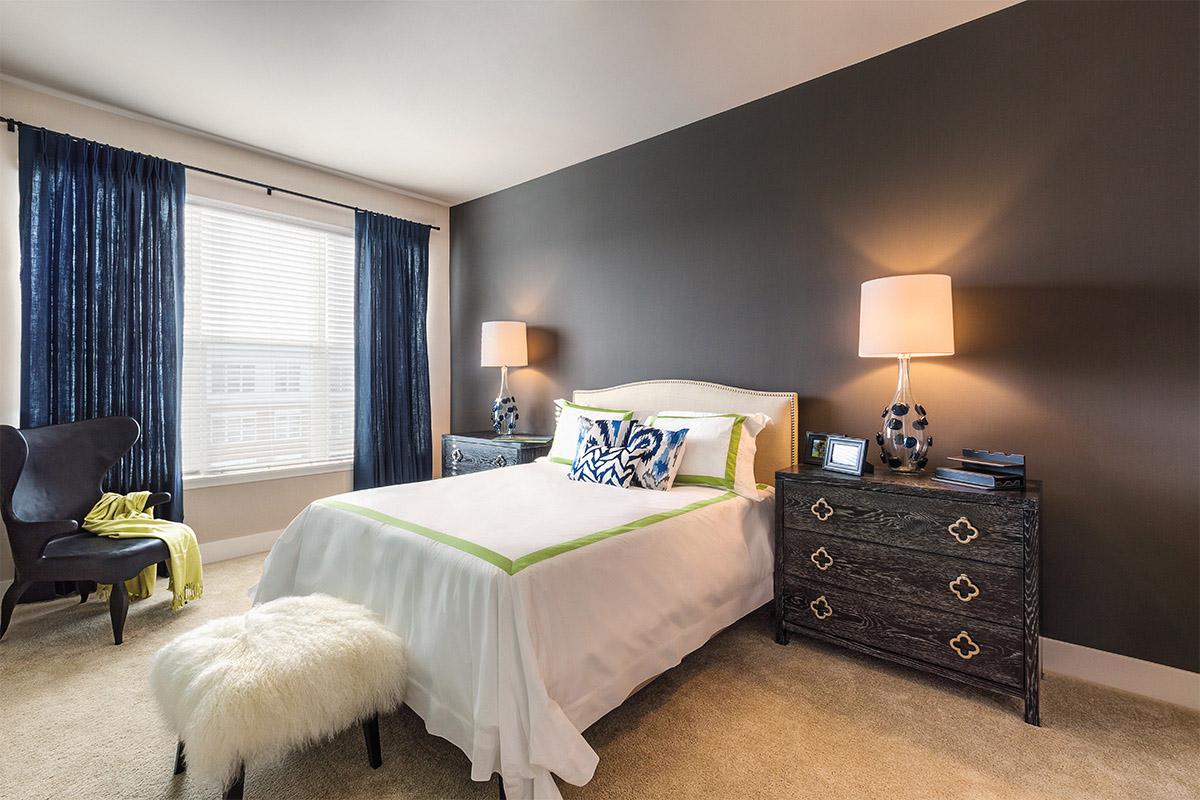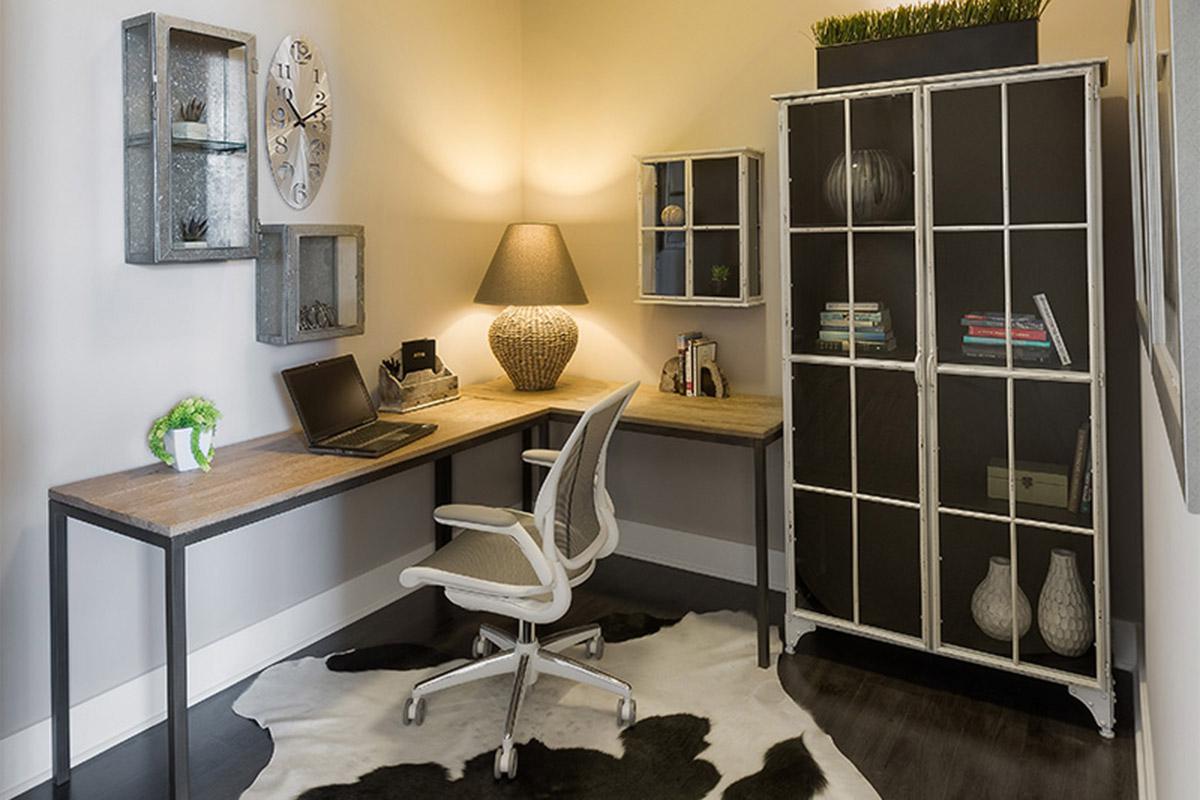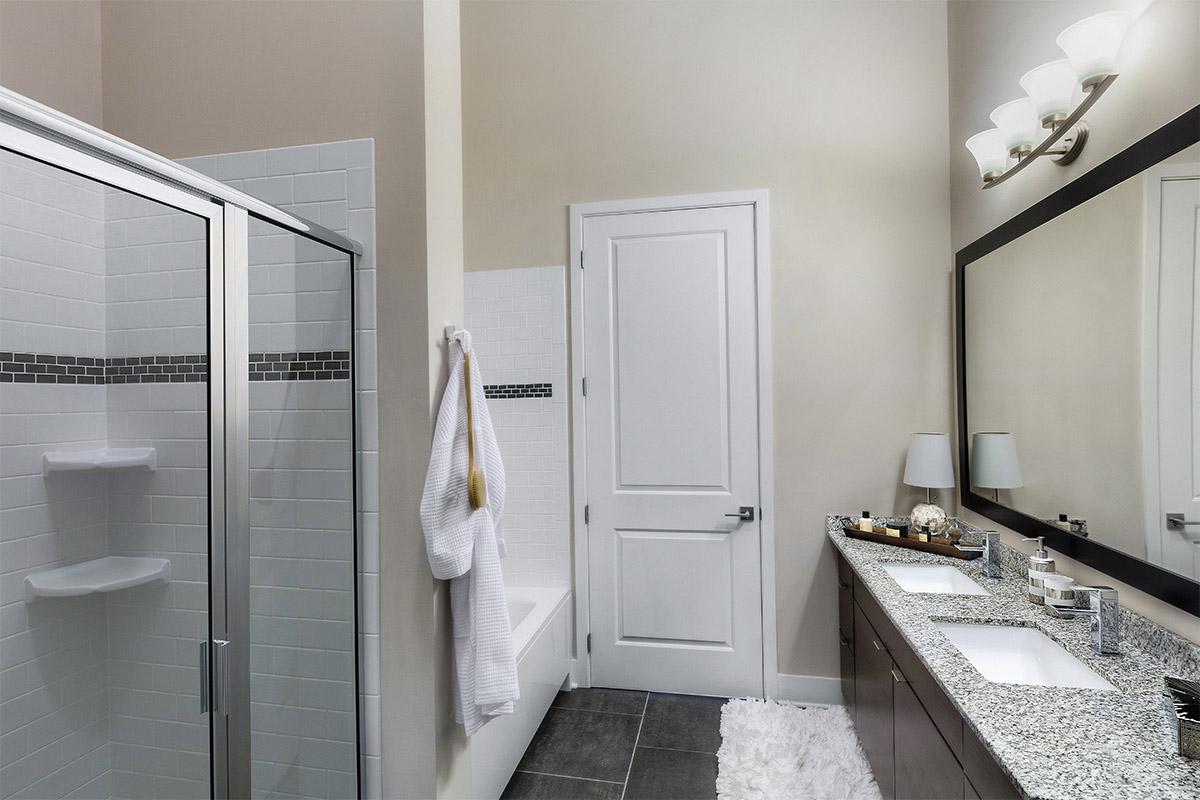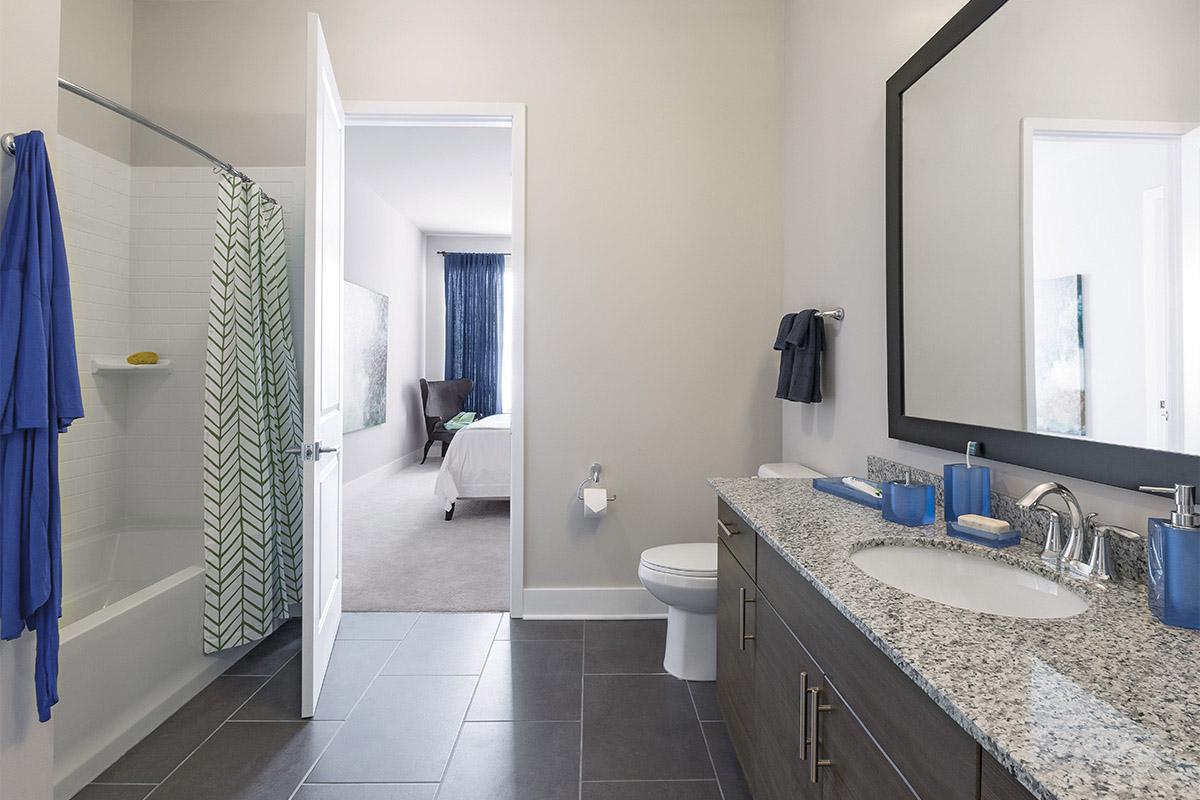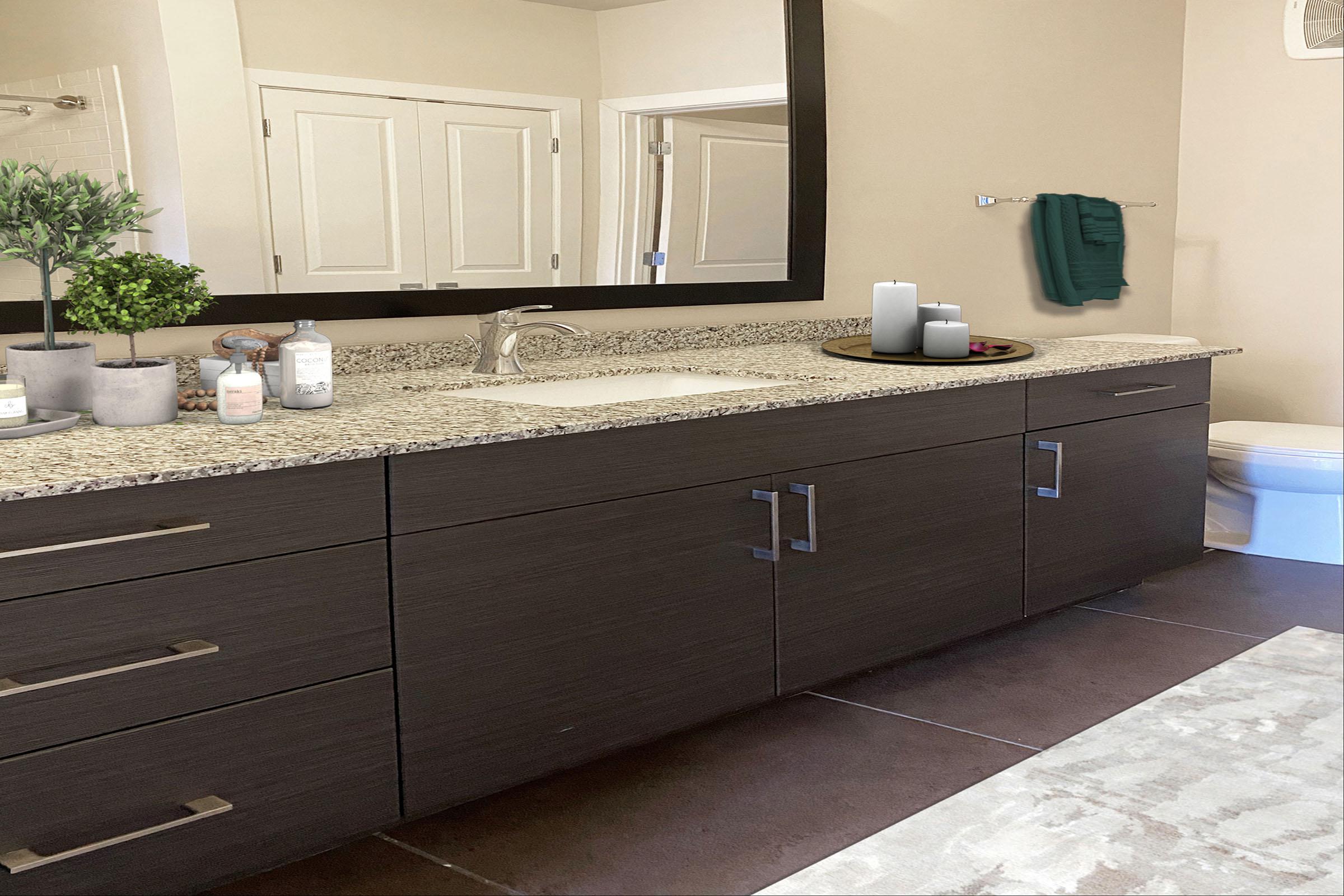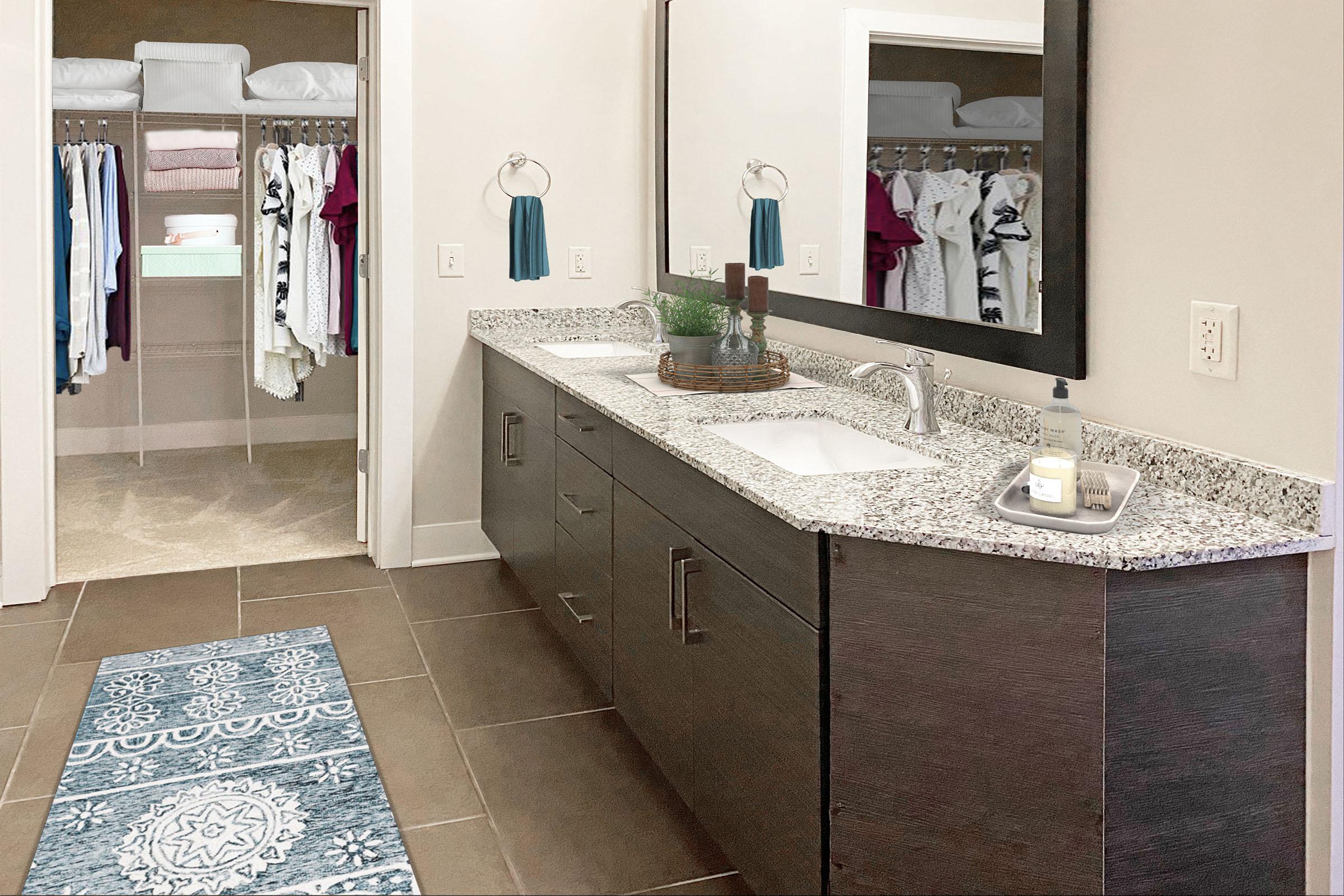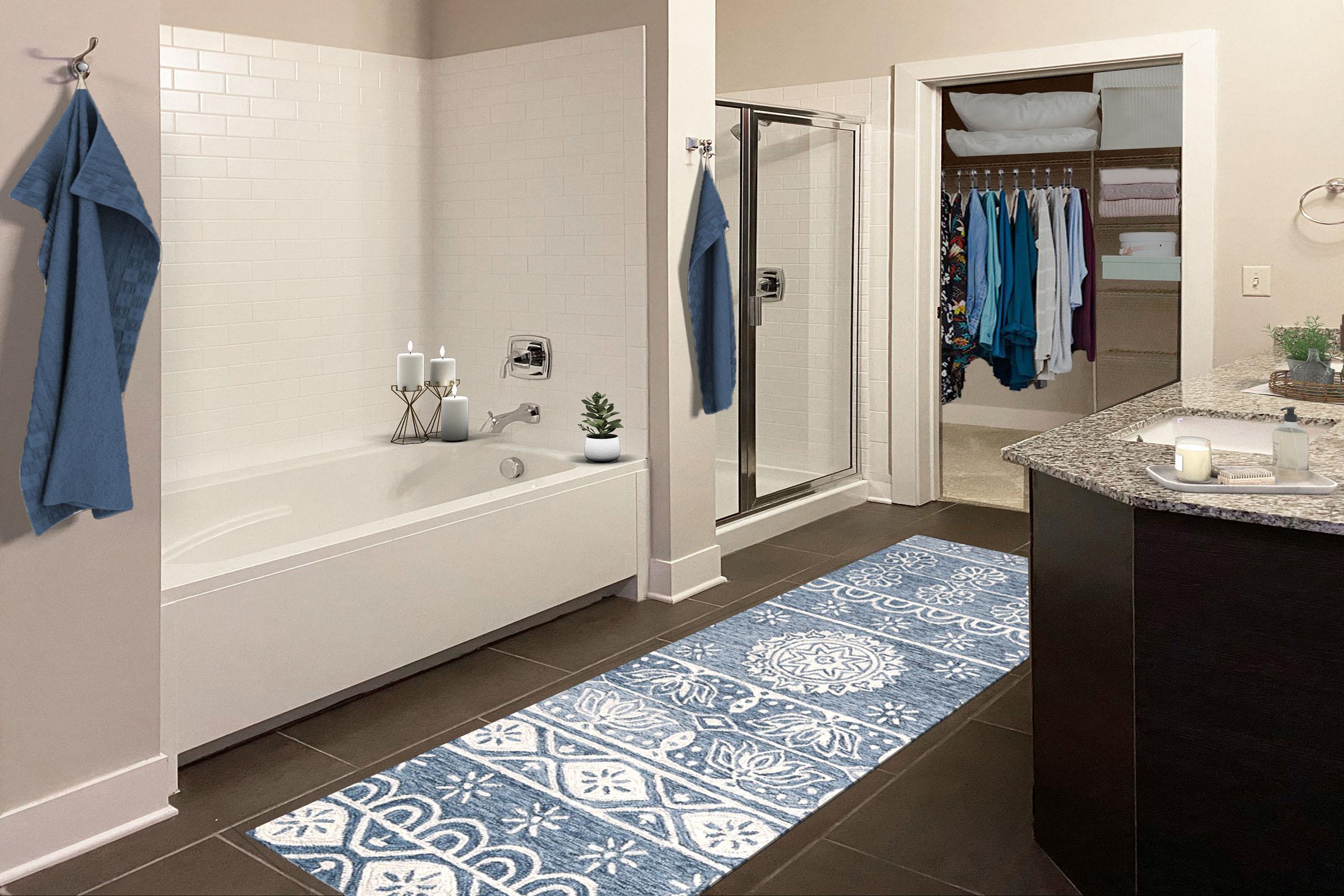 Neighborhood
Points of Interest
The Vue
Located

23220 Chagrin Blvd
Beachwood
,
OH
44122
Bank
Cinema
Elementary School
Golf Course
Grocery Store
High School
Hospital
Middle School
Park
Post Office
Restaurant
Shopping
Shopping Center
Contact Us
Come in
and say hi
23220 Chagrin Blvd
Beachwood
,
OH
44122
Phone Number: 216-514-0500 TTY: 711

Office Hours
Mon-Fri: 9:00 AM-6:00 PM
Sat: 10:00 AM-5:00 PM
Sun: Closed